We provide Double Hung Windows and Replacement Windows throughout Raleigh – Durham, Cary and Wake Forest, NC
Atlantic Supreme Windows Benefits: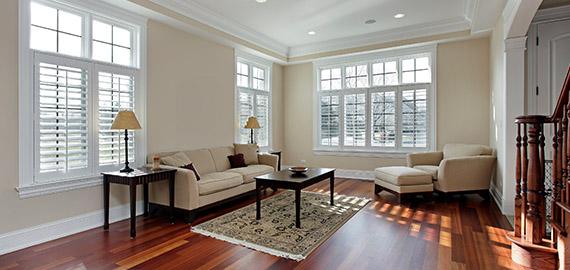 Double-Hung Window Features and Benefits:

The ultimate in vinyl window technology, both frame and sash parts of our window systems are fusion welded. No screws, no gaps, just outstanding performance and ENERGY STAR efficiency in an exceptional slim-line window design.
Half screens are standard; Optional full screens are also available.
Sashes lift out for easy cleaning. But for added security, only lift out from the inside.
Heavy-duty tandem brass rollers allow for easy operation.
Independent weep holes for excellent drainage.
To learn more about these benefits, read our double hung window FAQ.
click to view pdf
Atlantic Supreme Plus Benefits: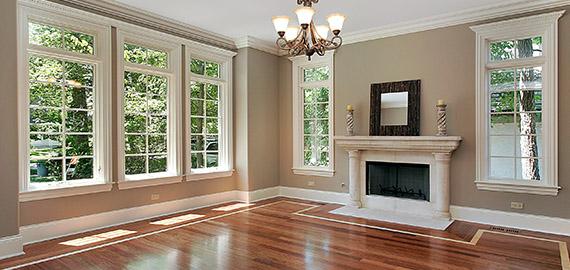 State-of-the-Art in Performance Glass Technologies
UltraflectTM Supreme Triple-paned insulated glass unit with optimal air space improves year-round performance.
Fiberglass Insulation: In frame and sash for maximum energy savings and efficiency.
Deeply Pocketed Head: With weatherstripping to resist air infiltration.
Dual Tech Lock System: The lock activates the tilt latch and is hidden from the outside of the home.
Three Layers of Weather Stripping: With double mylar fins for resistance to air and water infiltration.
click to view pdf
Atlantic Performance Window Benefits: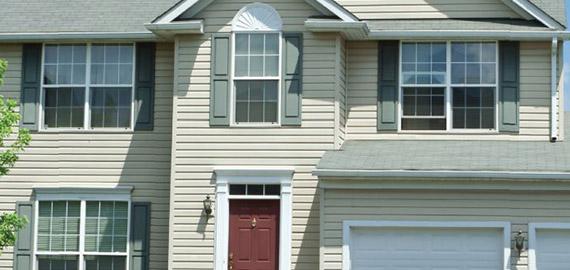 Setting the Standard in Windows
Fusion Welded Frame and Sash: Provides an impenetrable barrier to air and water penetration and the utmost in strength and integrity.
Heavy Walled Construction: For increased strength and stability.
Double Night Vent Latches: Allow for ventilation with security. Have passed AAMA Forced Entry Resistance
Non-Corrosive Hardware: Years of trouble-free performance, no matter what the environment
click to view pdf
REGISTER FOR A FREE QUOTE
---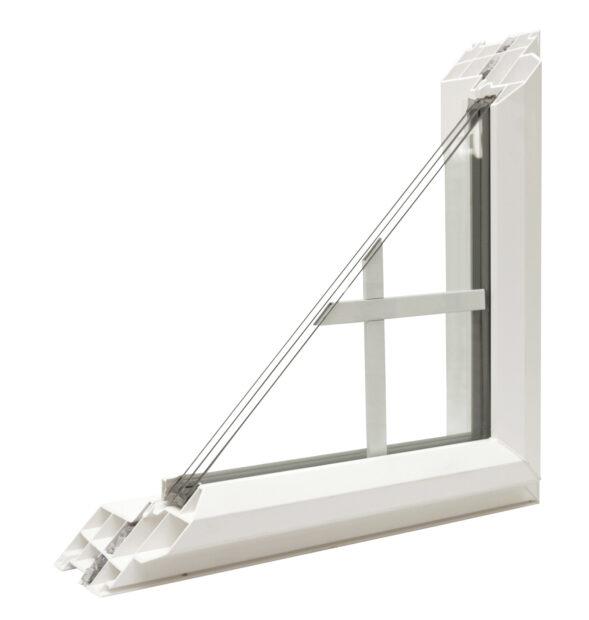 Double Hung Windows and Replacement Windows in North Carolina
The double hung window is the traditional, American window. Its simple elements allow for maximum ventilation and style: the design is classic allowing for a long-lived window offering peak energy efficiency. A double hung window is a classic residential window, with a set of vertical sashes that slide both up and down, tilting in for easy cleaning from inside the home. Many options include various screen and window treatments for light control.
At Home Craft Windows, we sell windows known for their durability and effortless operation, easy cleaning, air filtration capacity, security and safety, and with a variety of energy efficient glass options. One favorite feature of the double-hung window is how little maintenance it requires to look great. Double-hung replacement windows from Home Craft will look fantastic year after year without needing to scrape and repaint, defeating even the harshest weather conditions. The unmistakable style of the double-hung window provides elegance without heavy maintenance. Call Home Craft Windows to learn more about the durable, attractive replacement windows we have in stock.
Home Craft Windows understands you want quality and value in the improvements you make to your home. Window replacement is a great way to add both. Home Craft has high-caliber windows that capture the great look of the traditional American home while providing the best innovations in the industry. We can help you add both curb appeal and energy efficiency to your home with our windows.
You'll be amazed at how effortless your new double hung windows from Home Craft will operate. Our high quality windows are the smart answer to a traditional favorite. Quality hardware and advanced design create the beauty and craftsmanship you deserve, make cleaning easy, and save you money on energy bills. Make the smart choice and call Home Craft Windows today!