Garden Windows Installed and Replaced
Garden Windows and Replacement Windows in North Carolina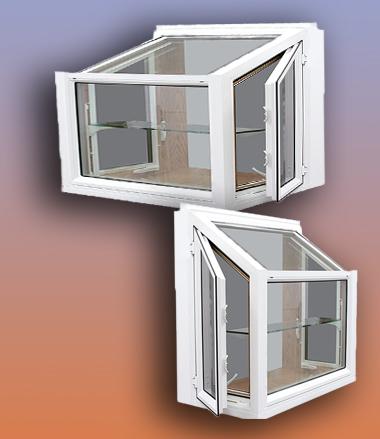 Imagine your kitchen flooded with natural light and fresh herbs on hand to liven up your meals. It's easy for you to add this kind of charm and style to your kitchen by replacing your standard above-sink window with a beautiful, unique garden window. And garden windows aren't just for the kitchen! You can add a garden replacement window anywhere you want to add more character and bring in more light.
Adding replacement windows to your home is an easy and inexpensive upgrade, and adding a garden window can add a lot of value. Our garden window projects out from the exterior of your home and has a deep shelf base, creating additional storage or display space – perfect for potted plants! A Home Craft Windows garden window adds depth and opens up the view to the outdoors, making the space inside look larger.
Our window replacement products and services will fit your budget as well as your home, and our installation and excellent service is backed by one of the best warranties in the industry. Like every window Home Craft sells, our garden windows are built strong to last are effectively maintenance free. The frames will never need scraping or repainting, and the high quality materials won't chip, blister, or peel.
Home Craft's garden windows are designed to let in the maximum amount of light to create a healthy growing space for plants while maintaining energy efficiency to keep costs low. The sloped external roof allows for maximum drainage, and floods the room with sunlight, creating a stunning centerpiece of window style.
Home Craft Windows is an established leader in window replacement products and services in North Carolina, and we've been making our customers happy for three decades. Our premium line of garden windows, in addition to other styles, gives us pride in turning dreams into reality – let us design a garden window just for you and help you have the home of your dreams at a price you can afford.