Walk-in Tubs in Durham, Raleigh, Cary, NC, and the Surrounding Areas
Perhaps you have elderly family members that are living with you, or you yourself are getting older and you want to prepare your home for the future. When it comes to the bathroom, walk-in tubs are a great solution! Serving Raleigh, Cary, Durham, NC, and the surrounding areas, we offer bathroom remodeling services that allow you to stay in your home for longer. You can rely on the professionals at Luxury Bath of Raleigh and get your project off the ground with a team that has more than 20 years of experience in bathroom remodeling. Luxury Bath of Raleigh is the sister company to HomeCraft Windows and has solutions for all of your bathroom remodel needs. Contact us today to learn about all of the options for walk-in tubs.
Tell us your vision
Walk-in Tub Conversions
Enjoy your bathtub for years to come!
If safety and easy accessibility are the prime considerations for your bathroom remodel, then consider a walk-in bathtub from the experts. You'll soon discover the comfort of enjoying a relaxing and soothing soak at your Raleigh, Cary, or Durham, NC, home with a safer, easier access tub. Designed for anyone who has struggled to get into or out of a standard tub, or dreads the slippery floor of a shower, then a walk-in bathtub is the best solution for you.
We will customize a walk-in tub to meet your specific needs, with options such as a built-in seat, massaging whirlpool jets, as well as ADA-approved grab rails for additional safety. Our durable Luxsan acrylic feels warm to the touch and retains heat longer than a traditional tub. Our bathtubs also include anti-microbial Microban® protection to help thwart the growth of bacteria, mold, and mildew.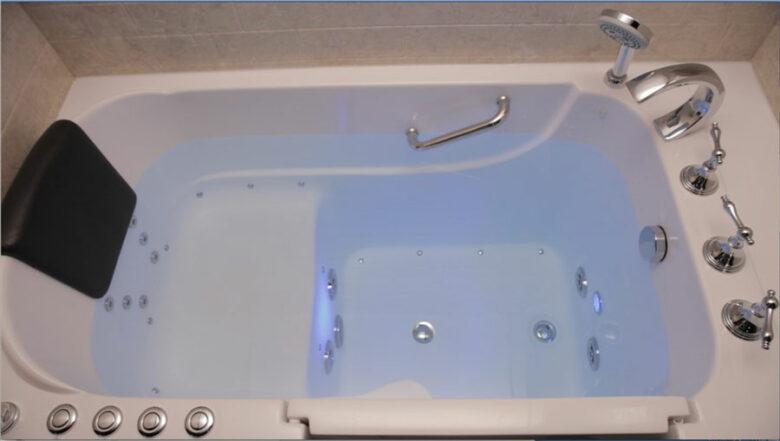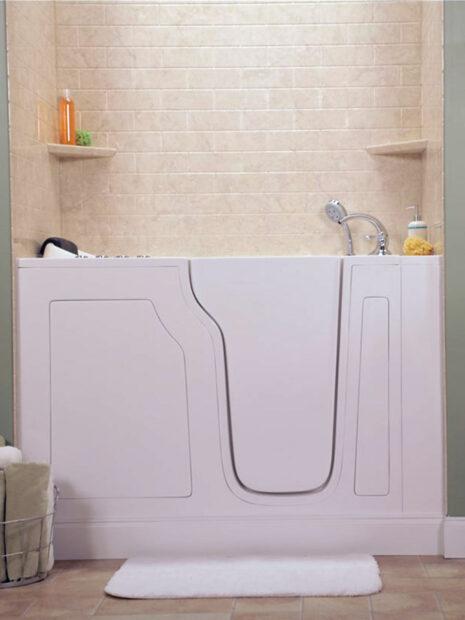 Remodel your Bathroom
And stay in the home you love for longer
Bathroom remodeling is more than just putting on a new coat of paint or swapping out the faucet fixture. It really is more about customizing the space to suit how you use the room and how your family lives in the space. You may be looking to add tile in the tub/shower area, or you might need more space to store the towels and other goods, or you want to add a comfort-height toilet. The team at Luxury Bath of Raleigh will work with you to design a space that is exactly what you need. We can even add in that walk-in tub that you've been dreaming about. We're here to answer your questions about how it works, how to improve your safety at home, and more.
Our Process
In-Home Consultation – We come to you! We'll go over your ideas and provide you with a free, written estimate.
Product Selection – Choose from our high-quality products to complement the style of your home and the needs of your family.
Pre-Site Inspection – We take detailed measurements to evaluate the size and scope of your remodel.
Quick Installation – We offer fast installations (as little as one day) without cutting corners on quality.
Years of Enjoyment – All of our products are backed by a lifetime warranty.
Why Choose Luxury Bath of Raleigh?
Flexible Remodeling Financing, Lifetime Warranty on Products, & More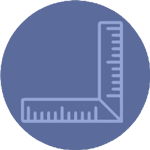 Custom Fitted
Exact measurements are taken so bathroom renovation products fit perfectly over your existing fixtures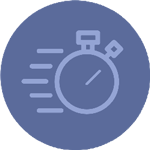 One Day Remodel
Measured precisely, built by Luxury Bath, then installed in as little as one day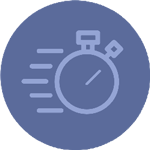 Antibacterial Microban®
High-glass, durable acrylic is unbelievably easy to clean with just a simple spray cleaner and wet cloth!
About Luxury Bath of Raleigh
Luxury Bath of Raleigh is a locally owned and operated bathroom remodeling company that was founded on the idea that designing your dream bathroom or kitchen shouldn't be done in a showroom. We firmly believe your decisions should take place where the finished product will be displayed, right in your home. Luxury Bath of Raleigh is owned and operated by the same owners of HomeCraft Windows, so you know that you will get a quality finished product at cost-effective prices. As a member of the National Kitchen and Bath Association, you can be sure that our remodelers stay current on the latest developments in the industry.
Get started today
Colors
















Impressions and Othello Patterns
Cobblestone 7.25×14.875
Flagstone 7.25×14.875, w/Diamond Accents
Herringbone 3×9
Hexagonal 6×6.9
Hopscotch Random Sizes
Milano 6×24
Roman 12×24
Subway Tile 3×6
HomeCraft & Luxury Bath of Raleigh are here to help
If you are interested in updating your bathroom, it's time to go for LUXURY. Speak with us today to learn more.