Custom Geometric and Picture Window Installation and Window Replacement in Raleigh – Durham and all of North Carolina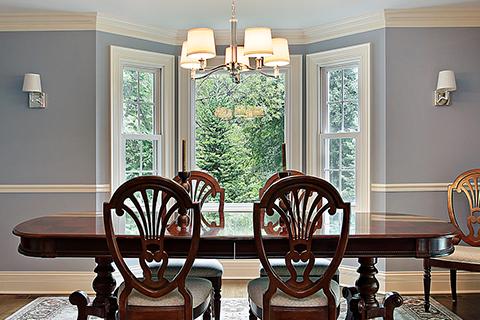 A picture window is a very large fixed window, a window with the sole purpose of letting in light and that cannot be opened. They sometimes come with decorative glazing bars but are often installed without them so that it can provide an unimpeded view – like a picture frame. It offers wide views of your exterior landscape, and with countless size, style, and prefinished options, a picture window from Home Craft Windows is the perfect custom made accent for your home.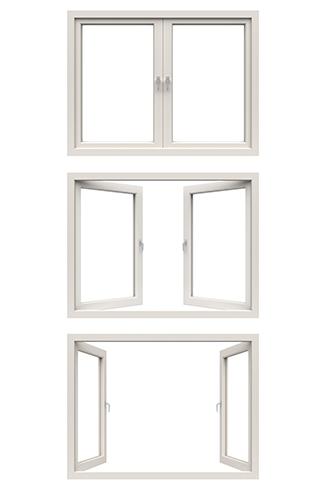 Picture windows add light to your room. Craftsmanship, style, and elegance are built in to every Home Craft replacement picture windows. Our windows are crafted of the highest quality materials, and have all the characteristics of natural wood, but they won't rot, peel, or splinter, and you won't have to scrape and paint them year after year to maintain their beautiful look.
A Home Craft picture window is impervious to rot and insects, and are beautiful to behold. Our windows are engineered for high performance, longevity, and style, so you not only get a durable product that is effectively maintenance free, but one that adds value and architectural interest to your home. Our products are manufactured with you mind.
We have a variety of picture windows with many selectable options to give you a beautiful custom window that saves you money. Don't throw your money out
your old, leaky window. Replace them with new picture replacement windows from Home Craft Windows instead. Our heavy duty picture windows can be used in both commercial and residential installations, with insulating factors that reduce the amount of heat transferred into and out of your home. The result is a more consistent thermostat and more manageable energy costs.
Contact Home Craft Windows today and discover how we can help you have the picturesque home of your dreams with Home Craft picture windows.