Walk-in Showers in Cary, Raleigh, Durham, NC, and the Surrounding Areas
Every morning at your Raleigh, Cary, Durham, NC, or surrounding area home it's the same old, tired bathroom that you use. Why not update that room with a bathroom remodel that includes a walk-in shower from the bathroom experts at Luxury Bath of Raleigh? Luxury Bath of Raleigh is the sister company to HomeCraft Windows and are experts at making the bathroom a beautiful and functional space in any home. Contact us today to learn more about walk-in showers and bathroom remodels for your space.
Tell us your vision
Walk-in Shower Conversions
As your family grows and changes, your bathtub and shower should change with it!
Barrier-free showers make it easier and more comfortable when getting in or out of a shower. Walk-in showers can be easily made ADA friendly with a low profile and additional grab bars. Whether you're in a wheelchair or your elderly loved ones are simply looking for a shower that provides ease of access, our team can create a custom walk-in shower that meets your needs and exceeds your expectations. Because the integrated curb and drain are seamless, our barrier-free shower pans offer superior leak protection for your comfort and safety. They can also be installed very quickly since they don't require fabricating on-site. Our showers are also infused with Microban® antimicrobial technology, meaning they are easy to clean and maintain.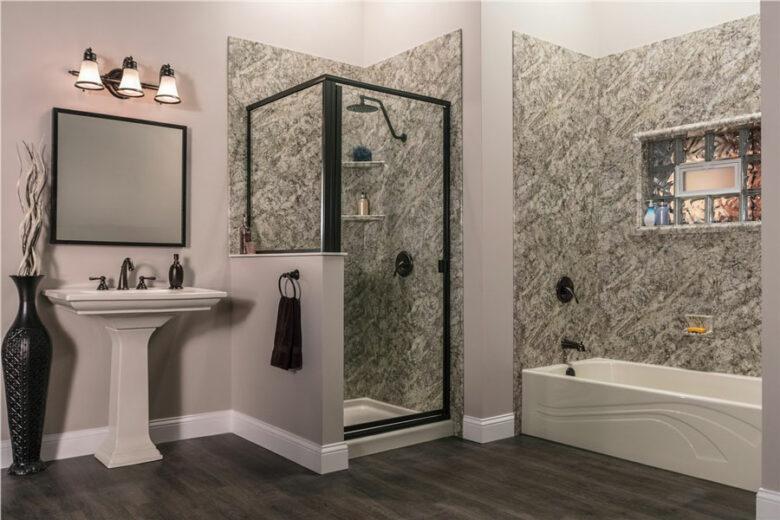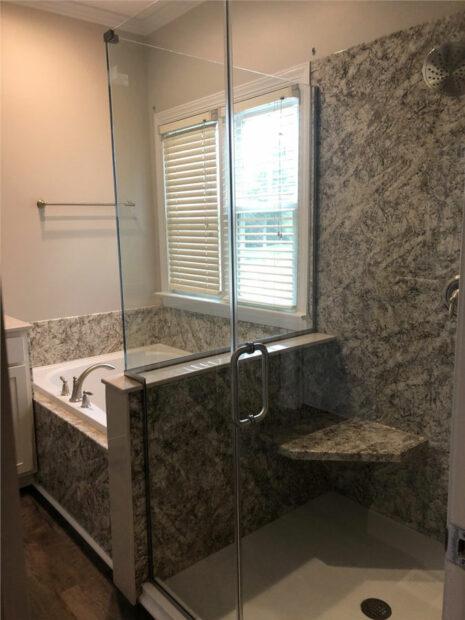 Bathroom Remodeling & Renovations
Create a beautiful space you'll love for years to come
Oftentimes there are several small reasons that all add up to make it the right time for a bathroom remodel. Are you planning for aging in place? Is your bathroom faucet leaking or are tiles cracked or missing? All of these signs of wear and tear you've lived with, but eventually, it becomes too much. Don't face these challenges alone! You can trust Luxury Bath of Raleigh to bring your needs and dreams into reality with professional bathroom remodeling in Raleigh, Cary, or Durham, NC.
Our Process
In-Home Consultation – We come to you! We'll go over your ideas and provide you with a free, written estimate.
Product Selection – Choose from our high-quality products to complement the style of your home and the needs of your family.
Pre-Site Inspection – We take detailed measurements to evaluate the size and scope of your remodel.
Quick Installation – We offer fast installations (as little as one day) without cutting corners on quality.
Years of Enjoyment – All of our products are backed by a lifetime warranty.
Why Choose Luxury Bath of Raleigh?
Flexible Remodeling Financing, Lifetime Warranty on Products, & More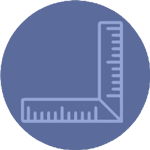 Custom Fitted
Exact measurements are taken so bathroom renovation products fit perfectly over your existing fixtures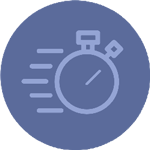 One Day Remodel
Measured precisely, built by Luxury Bath, then installed in as little as one day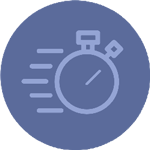 Antibacterial Microban®
High-glass, durable acrylic is unbelievably easy to clean with just a simple spray cleaner and wet cloth!
About Luxury Bath of Raleigh
Luxury Bath of Raleigh is a locally owned and operated bathroom remodeling company that was founded on the idea that designing your dream bathroom or kitchen shouldn't be done in a showroom. We firmly believe your decisions should take place where the finished product will be displayed, right in your home. Luxury Bath of Raleigh is owned and operated by the same owners of HomeCraft Windows, so you know that you will get a quality finished product at cost-effective prices. As a member of the National Kitchen and Bath Association, you can be sure that our remodelers stay current on the latest developments in the industry.
Get started today
Colors
















Impressions and Othello Patterns
Cobblestone 7.25×14.875
Flagstone 7.25×14.875, w/Diamond Accents
Herringbone 3×9
Hexagonal 6×6.9
Hopscotch Random Sizes
Milano 6×24
Roman 12×24
Subway Tile 3×6
HomeCraft & Luxury Bath of Raleigh are here to help
If you are interested in updating your bathroom, it's time to go for LUXURY. Speak with us today to learn more.