Casement & Replacement Windows and Window Replacement in Raleigh – Durham and all of North Carolina
Casement Windows and Replacement Windows in North Carolina
Casement windows are one of the most popular styles in the world, in use since the beginning of the 18th century. Cranking open like a book, they were first constructed out of iron and meant for the very wealthy. Today, casement windows are valued for their timeless beauty and prized for their low maintenance.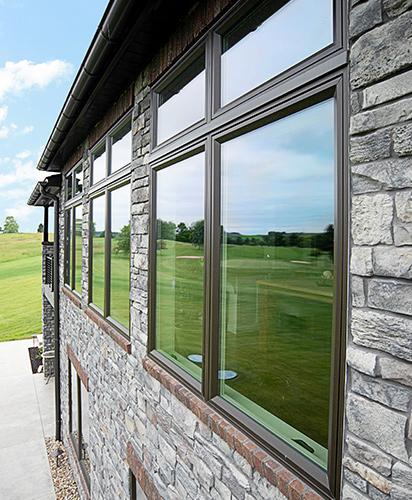 Many choose to avoid maintenance all together by installing aluminum replacement windows. An aluminum casement window will not rust, rot, warp, or need constant maintenance to its finish. The window will last for years and years, enduring direct sunlight, rain, wind, and storms. Window replacements from Home Craft Windows help insulate and protect your home from the elements.
Home Craft casement windows offer a combination of old world elegance with modern energy efficiency design. You can choose from American, European, or French casement replacement windows, select whether they swing in or out, open right or left, and from a variety of finishes and hardware. Our windows are available to you as single units and multiple mulled units. We have contemporary crank handles with multipoint locking, pushbars, sash locks and keepers, and some of our casement designs feature completely unobstructed views through your windows. Call Home Craft Windows today and learn how easy it is to custom order gorgeous casement windows for your home.
Choosing the right windows for your home is such an important decision. Call the window replacement specialists at Home Craft Windows for help.
Windows offer a unique perspective on the world outside your home, and reflect on the kind of person who lives there. Home Craft Windows has the perfect casement windows to combine your style, simplicity, and elegance that clearly convey your love and care for your home. Simple beauty and superior design shines through every Home Craft window. The styles we offer feature maximized viewing area in glass, providing you with an open and airy, luxurious view. You'll love the natural light, and the bold statement of a replacement casement window will add character to any room.
Call Home Craft Windows today to learn how we can help you with your window replacement needs. Ask us about our warranties!