FREE
Gutter System
OR
Gutter Protection System
with the
Purchase of
COMPLETE
Home Siding
Composite Siding & Home Siding Replacement in Raleigh, Cary, Apex, Durham, Chapel Hill, NC, and Surrounding Areas
Your siding has an important job to do. From keeping your home protected from moisture to adding style and charm, composite siding is important to the structure and aesthetic of your home. However, not all composite siding is made the same!
At HomeCraft Windows, we are proud to partner with ASCEND Composite Cladding System to provide attractive and durable options for home siding replacements in Raleigh, Cary, Apex, Durham, Chapel Hill, NC, and the surrounding areas.
Built for performance, our composite siding options are installed quickly with minimal labor. Using one-of-a-kind composite siding technology, we leave your home looking brand-new again!
Tell us your vision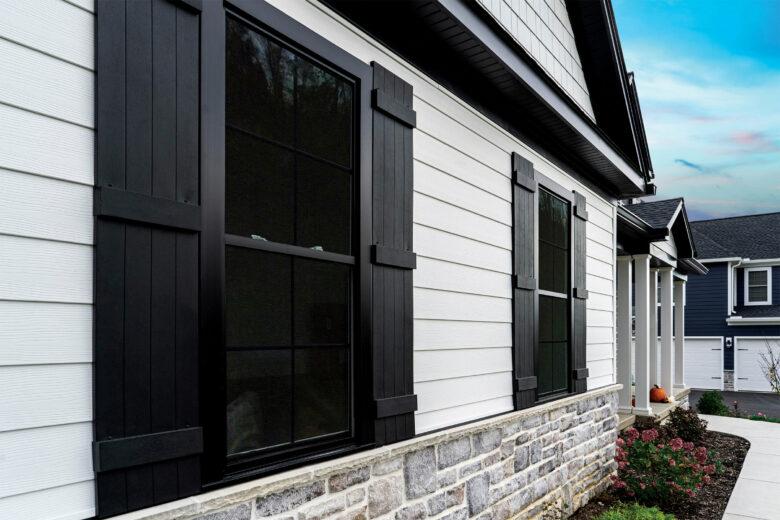 Why ASCEND Composite Siding?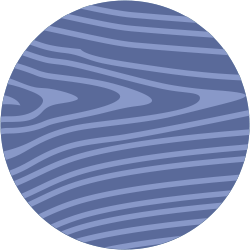 Stunning Aesthetic
With over 20 shades to choose from our composite siding options give you a timeless and classic look that's customized to your preferences.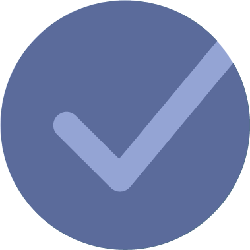 Fast Installation
The ASCEND lightweight design does NOT require sealing, caulking, or touch-ups, making it easy to install with minima interruption to your home/routine.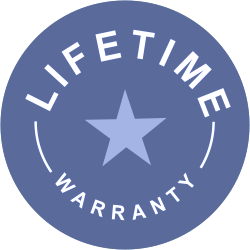 Lifetime Warranty
Our ASCEND composite siding is backed by an industry-leading lifetime warranty that ensures beauty for years to come.
GET A FREE SIDING QUOTE
Premium Siding
as Low as
$199/Month*
and
$1,500.00 Off
on Purchase of 10 Squares (Approx 1000 Sq. Ft.)
or More.
Call or email us for a completely FREE siding quote today!
Get a FREE 3D Visual of your New Home Siding!
HOVER makes home improvement simpler, faster, and more collaborative. It all starts with a 3D visualization of your home, simply use the HOVER mobile app to take a few pictures of your house from your phone and then submit the images to generate your 3D home model.
Enjoy the look of a new home, without having to move.
See how your home would look in different colors and styles!
Get started on your project today by submitting a request to download the app below.

PLEASE SEND ME THE HOVER APP
How does HOVER work?
HOVER generates the most accurate measurements (and a whole lot more) from a few photos of your home.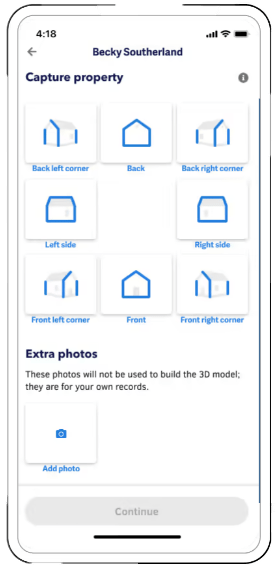 Take Some Photos
Snap some photos while walking around your home.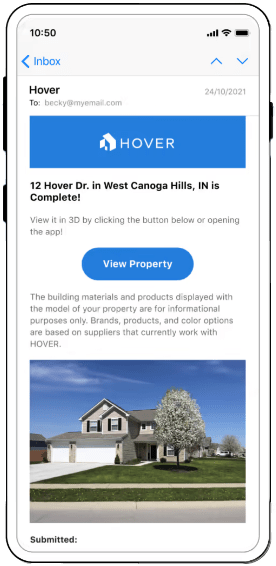 Get Your 3D Model
Submit your images to us so we can generate a model.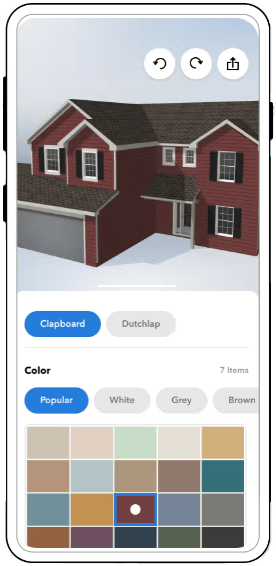 Visualize in 3D
Visualize your project on your actual home in the app.
Why Use Hover?
Save time and money on the estimate and planning process by visualizing your project before installation.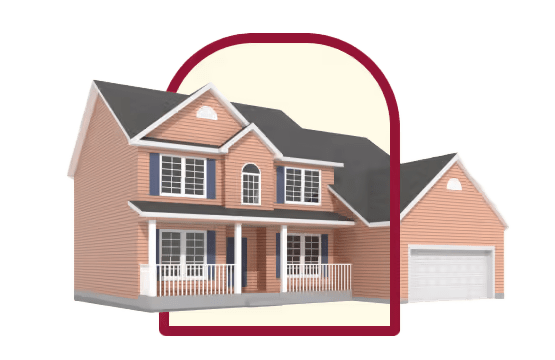 Spot-On Measurements
Turn photos from your phone into fast and accurate measurements that save time and money.
Easily Visualize
Preview what your project will actually look like before it's installed in your home.
Accurate Estimates
Faster and more accurate measurements give you faster and more accurate estimates.
Get Your HOVER App Download Link
Submit your request below to be sent a link to download the HOVER app today.
Whole-Home Siding Replacement
If you're siding is warped, cracked, rotted, or just old and outdated it may be time for a whole-home siding replacement. Home siding replacements can update the look, feel, and function of your home. Even if you have small holes and cracks in your siding, whole-home siding is a good idea when you're installing ASCEND. With its unique engineering, ASCEND is built to last and outperform other whole-home siding replacements, leaving you with minimal maintenance and maximum performance.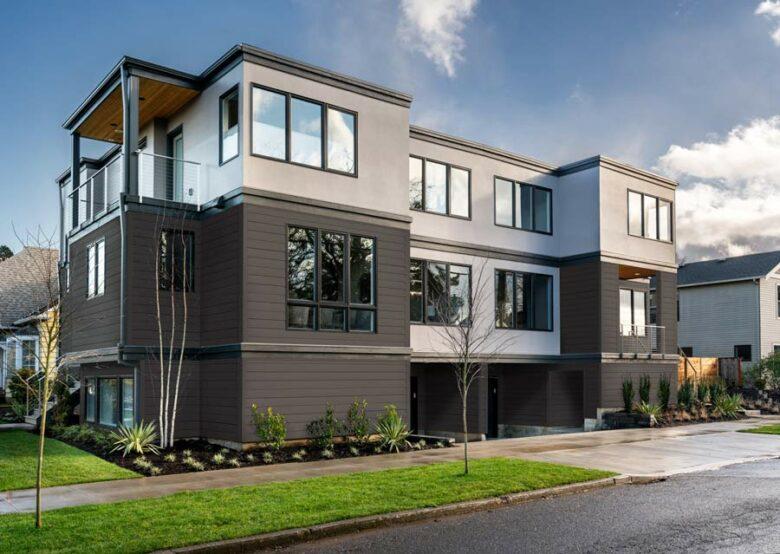 ASCEND is the superior choice for whole-home siding replacements, and here's why:
20 low-maintenance color options for a custom look.
Hang that covers up small imperfections.
Flat face that mimics the look and feel of wood.
(GP)² technology for fire safety.
Butt edges that replicate a classic wooden look.
Simple installation and less labor with stack-lock function.
Wind load resistance with reinforced hems.
Versatile projection for style and beauty from all angles.
What Our Customers Are Asking
Been in business and locally operated for 22+ years
You're not subjected to singular options. Multiple options and configurations to select/design
Simplistic warranty material that outlines true coverages, not fine print depicting endless exclusions

Price is subjective to what you select and design. Each home and homeowner is a bit different and therefore the selections will be different as well. A cookie cutter or one stop shop product approach is not our goal. Our end goal is for you to get exactly what you want/need and make it an affordable investment in your home.

Backed by the best warranty in the industry and serving the greater Raleigh area for over 22 years, your product options are installed by carefully selected professionals that are trained specifically on our offerings. You'll have peace of mind knowing that you'll never spend another penny on this project after we provide these upgrades to your home.

We offer a hand-selected line of products that are customizable to fit each of our clients' needs. When offering such customizability, that may add time to the design and production process. Quality materials are also in high demand at this time. You'll have guarantees and reassurance knowing you're selecting nonstandard/non commodity products for your home.

Yes, we attempt to be a one stop solution for many homeowners. While we don't offer every trade, we have many interior and exterior project offerings for you to take advantage of. There isn't much better than be able to take care of many projects with one trusted company/team.

Our offerings will meet and exceed energy star standards. That is across the board. We will not offer you inferior options that won't add value to your home or put you in a position of being energy deficient compared to where you are today. Everything we offer for your home should increase energy efficiency greatly.
REQUEST A FREE HOME SIDING CONSULTATION
Premium Siding
as Low as
$199/Month*
and
$1,500.00 Off
on Purchase of 10 Squares (Approx 1000 Sq. Ft.)
or More.
Call or email us for a completely FREE home siding consultation today!
Composite Siding & Home Siding Replacement Before & After
Timeless Wood Style & Unmatched Performance
Composite Siding Built For Performance
At HomeCraft Windows we are proud to offer quality composite siding technology to homeowners in Durham, Raleigh, Cary, Chapel Hill, Apex, and the surrounding areas. Ideal for whole-home siding replacement, our composite siding options are composed of glass-reinforced polymers and graphite-infused polystyrene that can withstand harsh elements including wind, flames, smoke, and more!
In addition to its class A fire rating, our composite siding options from ASCEND is a low- maintenance option that keeps moisture out to prevent warping, swelling, and rotting. Contact us today to chat with an expert about our compote siding options for your home!
Questions? Contact us for answers.
Select from 20 Fade-Resistant Colors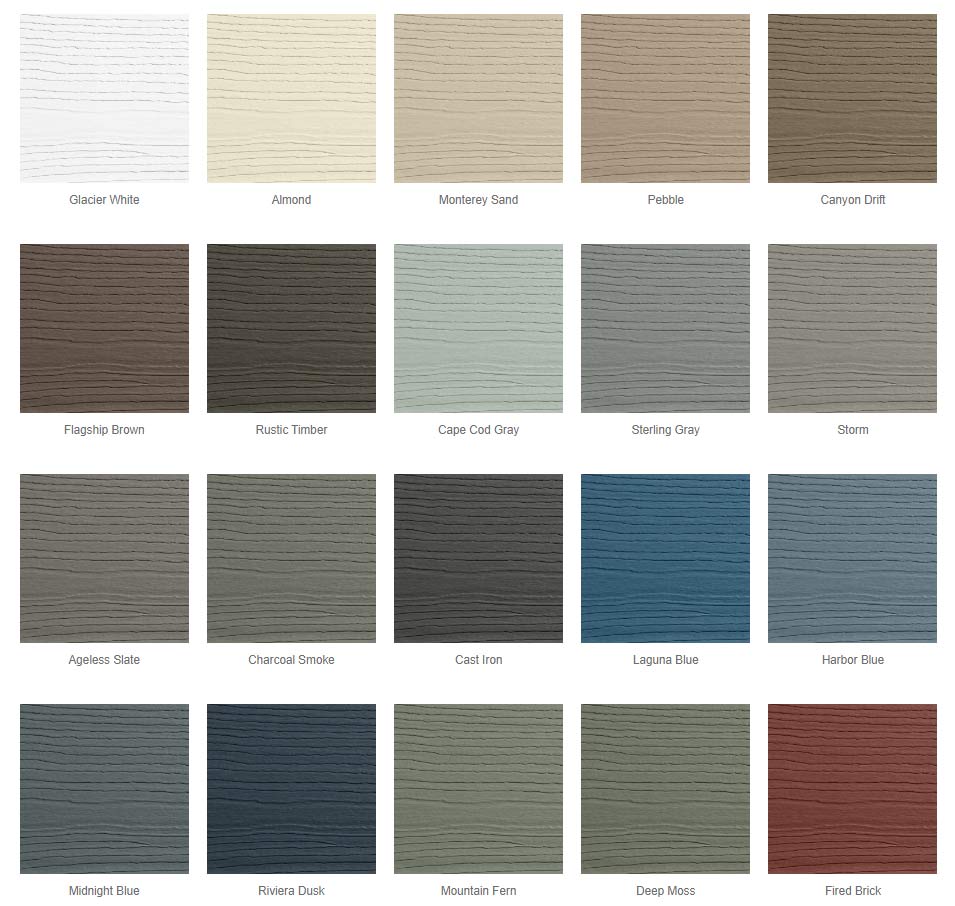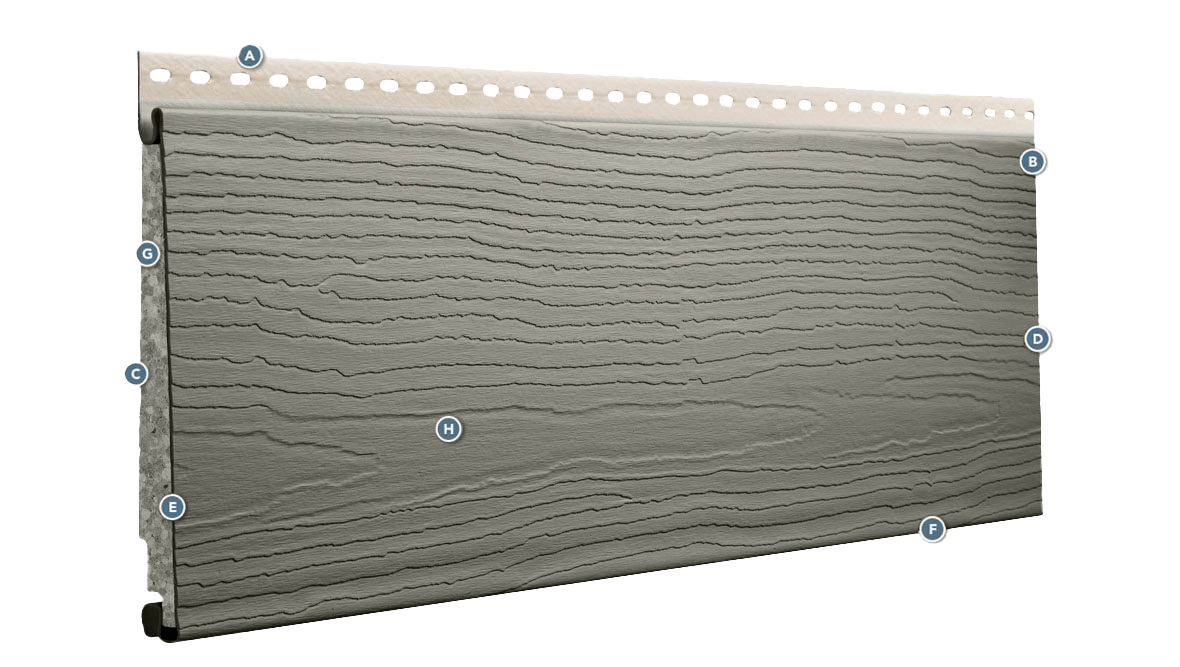 A. REINFORCED NAIL HEM
for increased wind load resistance (up to 180 mph)
C. (GP)² TECHNOLOGY
for a Class A Fire Rating and lower expansion
D. 7″ FLAT FACE AND CEDAR MILL GRAIN
better replicate look of wood
E. VERSATILE 3/4″ PROJECTION
is compatible with both standard and architectural accents
F. SHARP BUTT EDGE
better replicates the look of real wood
G. FORGIVING HANG
conceals minor wall imperfections
H. 20 LOW-GLOSS AND LOW-MAINTENANCE COLORS
to match any homeowner's style
Real Customer Reviews
Here at HomeCraft Windows, we pride ourselves on superior customer service – read what our clients are saying about us.
Eddie Odom
July 9, 2022
"Shaun, the representative that came out, was impressively thorough and did a phenomenal job demonstrating the quality products and service provided by HomeCraft."
Bryanna Foote
April 12, 2021
"We had a great experience! Our initial estimate was easy, well-explained, and didn't feel salesy, and the follow-up between the estimate and installation was frequent. The installation itself was so much better than we expected. The installers were quick but thorough and left our house cleaner than they found it. Seriously – they swept off our porch and vacuumed our living room when it was all done! We don't have enough good things to say about this company."
HomeCraft is here to help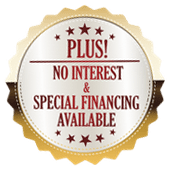 If you are interested in updating your home's siding, it's time to ASCEND. Speak with us today to learn more.