Composite Siding & Home Siding Replacement in Raleigh, Cary, Apex, Durham, Chapel Hill, NC, and Surrounding Areas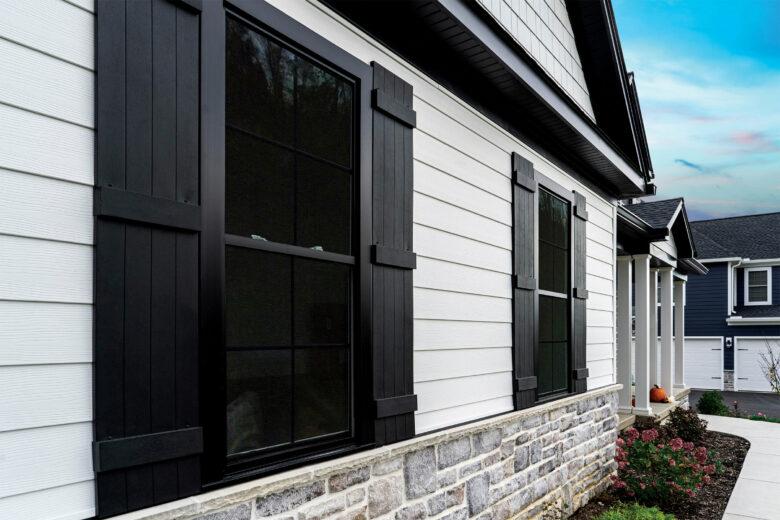 Your siding has an important job to do. From keeping your home protected from moisture to adding style and charm, composite siding is important to the structure and aesthetic of your home. However, not all composite siding is made the same!
At HomeCraft Windows, we are proud to partner with ASCEND Composite Cladding System to provide attractive and durable options for home siding replacements in Raleigh, Cary, Apex, Durham, Chapel Hill, NC, and the surrounding areas. Built for performance, our composite siding options are installed quickly with minimal labor. Using one-of-a-kind composite siding technology, we leave your home looking brand-new again!
Tell us your vision
Why ASCEND Composite Siding?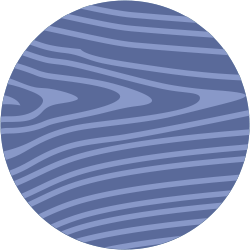 Stunning Aesthetic
With over 20 shades to choose from our composite siding options give you a timeless and classic look that's customized to your preferences.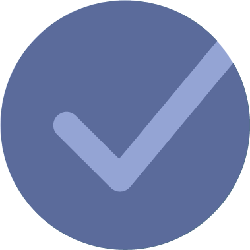 Fast Installation
The ASCEND lightweight design does NOT require sealing, caulking, or touch-ups, making it easy to install with minima interruption to your home/routine.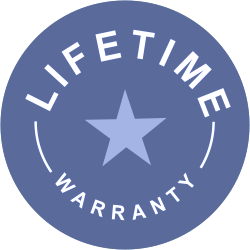 Lifetime Warranty
Our ASCEND composite siding is backed by an industry-leading lifetime warranty that ensures beauty for years to come.
Whole-Home Siding Replacement
If you're siding is warped, cracked, rotted, or just old and outdated it may be time for a whole-home siding replacement. Home siding replacements can update the look, feel, and function of your home. Even if you have small holes and cracks in your siding, whole-home siding is a good idea when you're installing ASCEND. With its unique engineering, ASCEND is built to last and outperform other whole-home siding replacements, leaving you with minimal maintenance and maximum performance.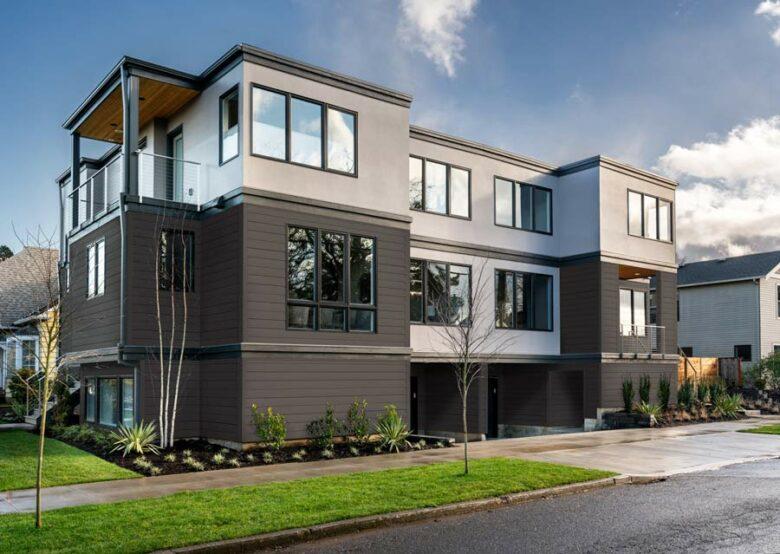 ASCEND is the superior choice for whole-home siding replacements, and here's why:
20 low-maintenance color options for a custom look.
Hang that covers up small imperfections.
Flat face that mimics the look and feel of wood.
(GP)² technology for fire safety.
Butt edges that replicate a classic wooden look.
Simple installation and less labor with stack-lock function.
Wind load resistance with reinforced hems.
Versatile projection for style and beauty from all angles.
Timeless Wood Style & Unmatched Performance
Composite Siding Built For Performance
At HomeCraft Windows we are proud to offer quality composite siding technology to homeowners in Durham, Raleigh, Cary, Chapel Hill, Apex, and the surrounding areas. Ideal for whole-home siding replacement, our composite siding options are composed of glass-reinforced polymers and graphite-infused polystyrene that can withstand harsh elements including wind, flames, smoke, and more!
In addition to its class A fire rating, our composite siding options from ASCEND is a low- maintenance option that keeps moisture out to prevent warping, swelling, and rotting. Contact us today to chat with an expert about our compote siding options for your home!
Get started today
Select from 20 Fade-Resistant Colors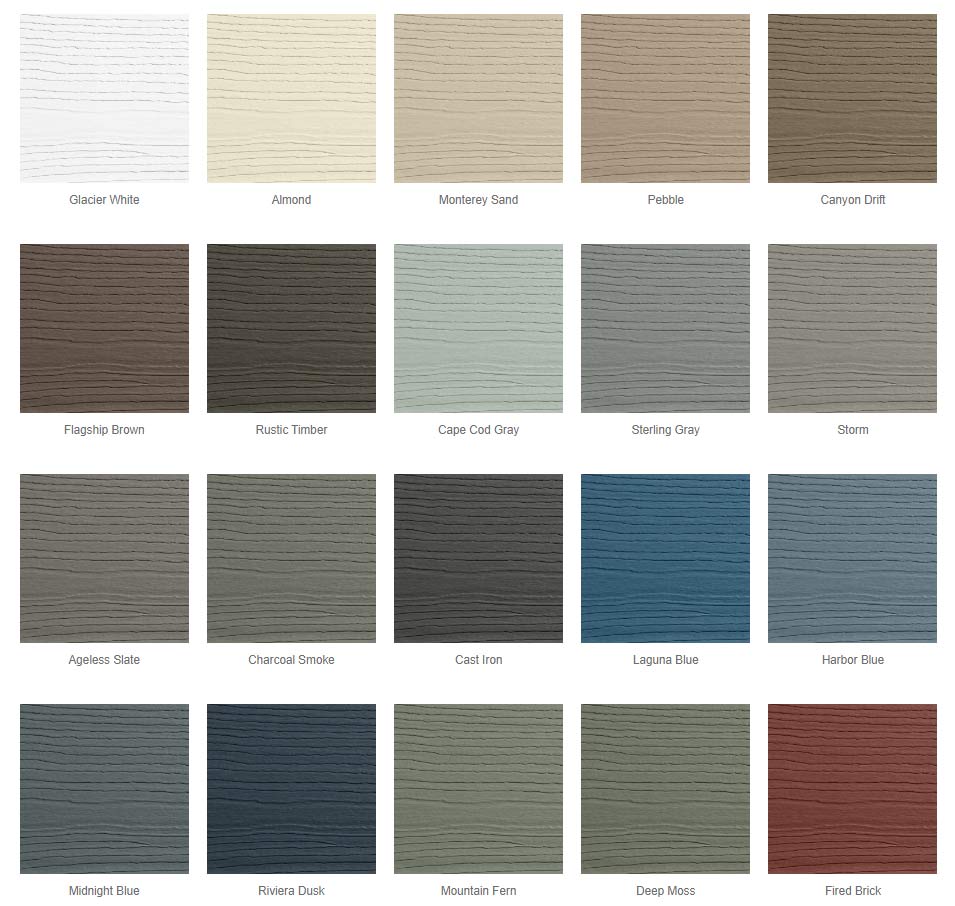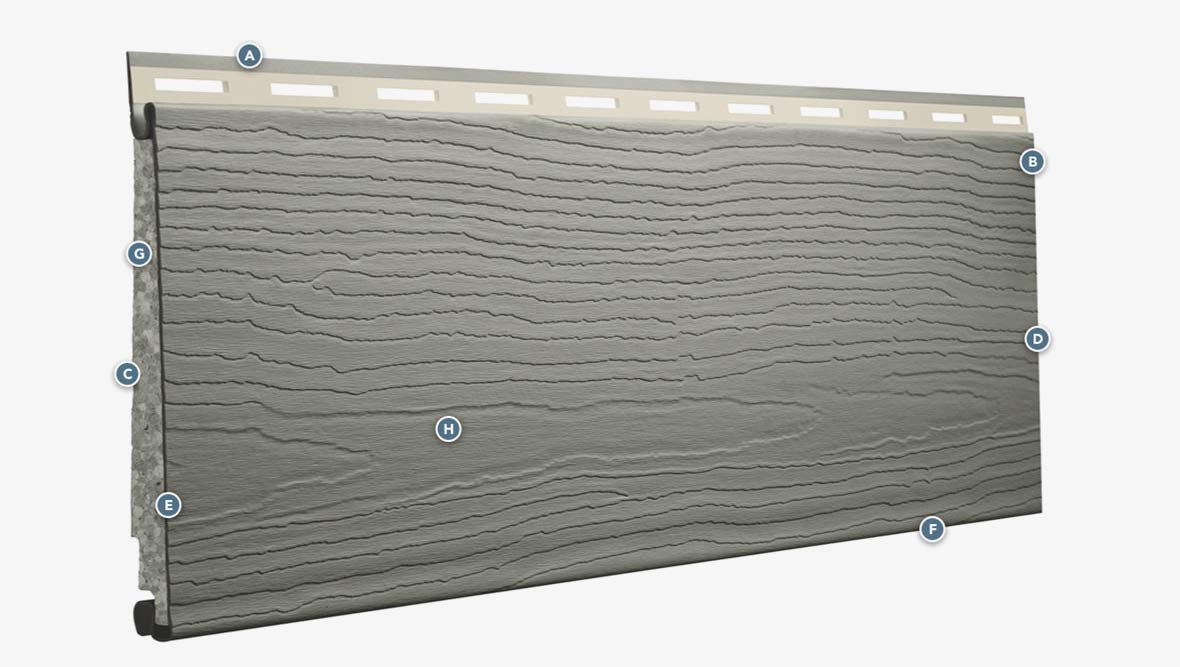 A. REINFORCED NAIL HEM
for increased wind load resistance (up to 180 mph)
C. (GP)² TECHNOLOGY
for a Class A Fire Rating and lower expansion
D. 7″ FLAT FACE AND CEDAR MILL GRAIN
better replicate look of wood
E. VERSATILE 3/4″ PROJECTION
is compatible with both standard and architectural accents
F. SHARP BUTT EDGE
better replicates the look of real wood
G. FORGIVING HANG
conceals minor wall imperfections
H. 20 LOW-GLOSS AND LOW-MAINTENANCE COLORS
to match any homeowner's style
HomeCraft is here to help
If you are interested in updating your home's siding, it's time to ASCEND. Speak with us today to learn more.