Project Gallery
Before and After Project Images
Use the arrows below and slide the bar in either direction to see the before and after.
When Nick of Wake Forest reached out to us, he was looking for the optimum in insulation, and although he liked his wood windows, wanted the look for wood without worrying about rot. For this project, he decided to start with 8 of the most important windows in the house. For the replacement of 2 in the master bedroom, he went with our vinyl 6800 line. For the remaining 6, he chose the composite 9800 series. All are double hung, in white, but without grids to keep the contemporary look of the home.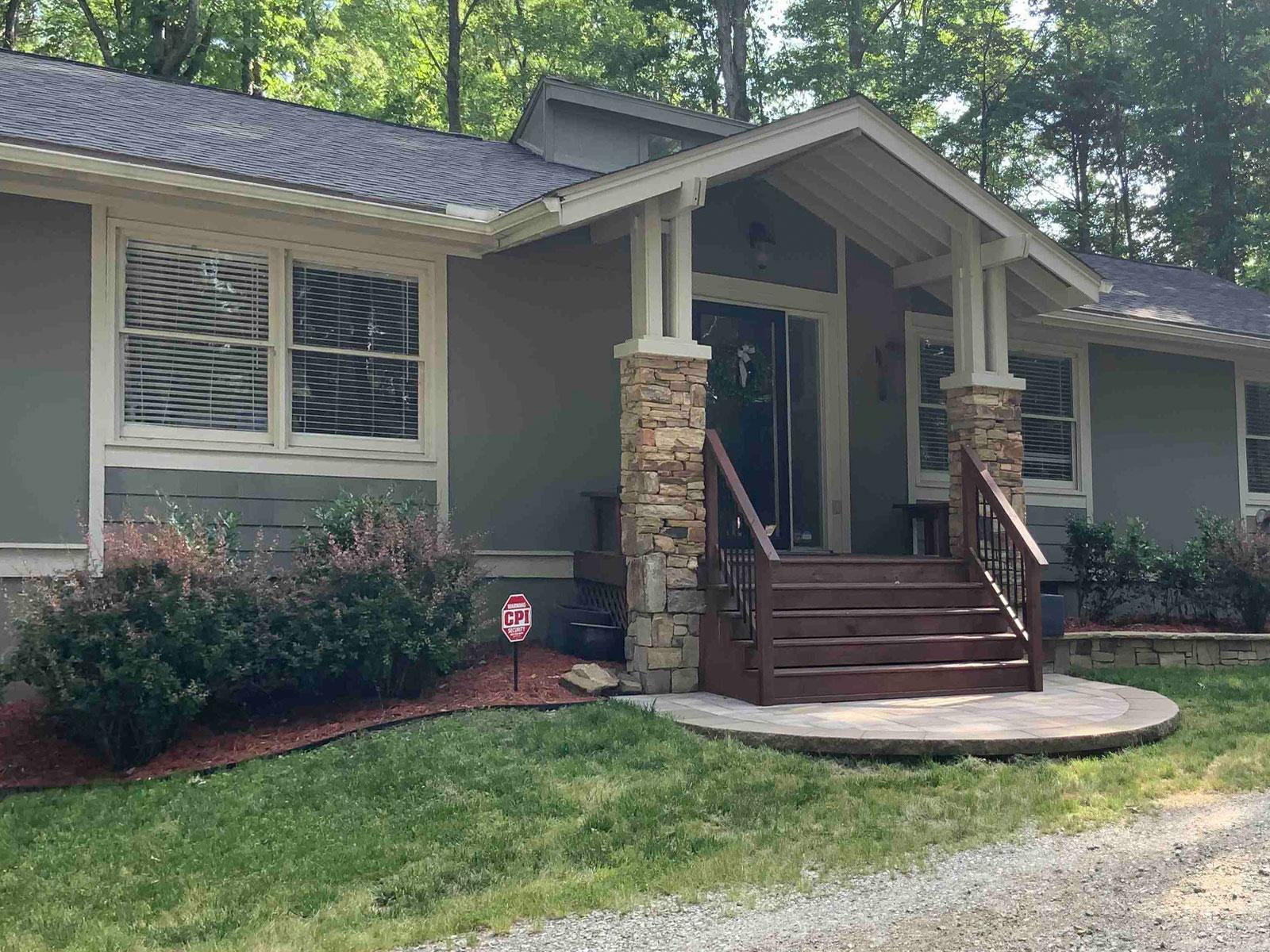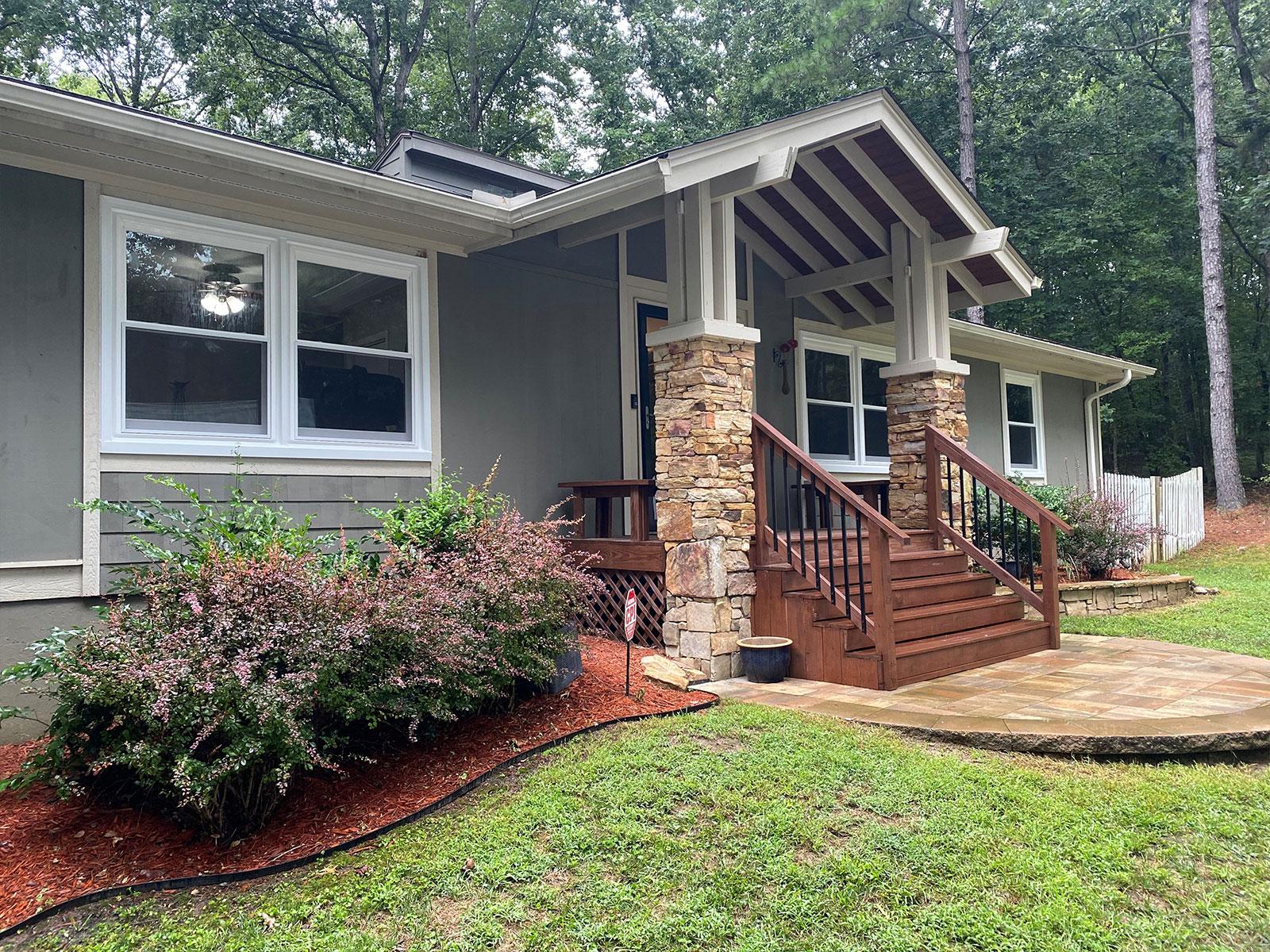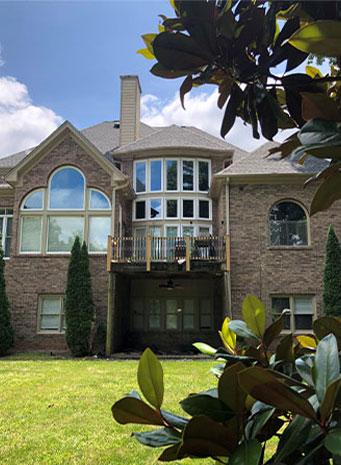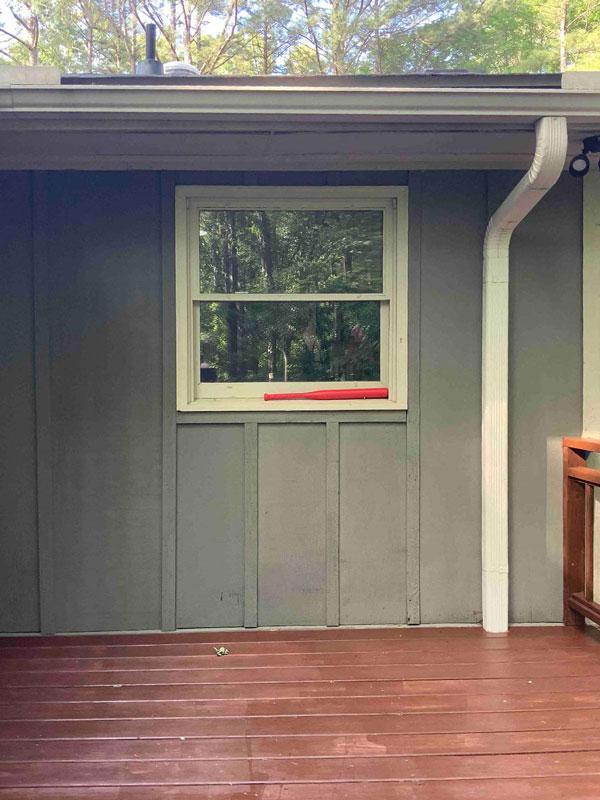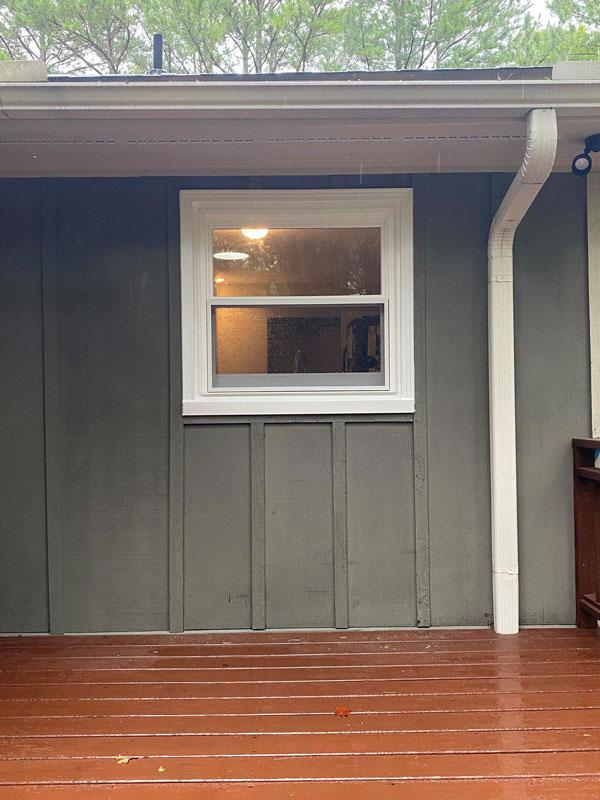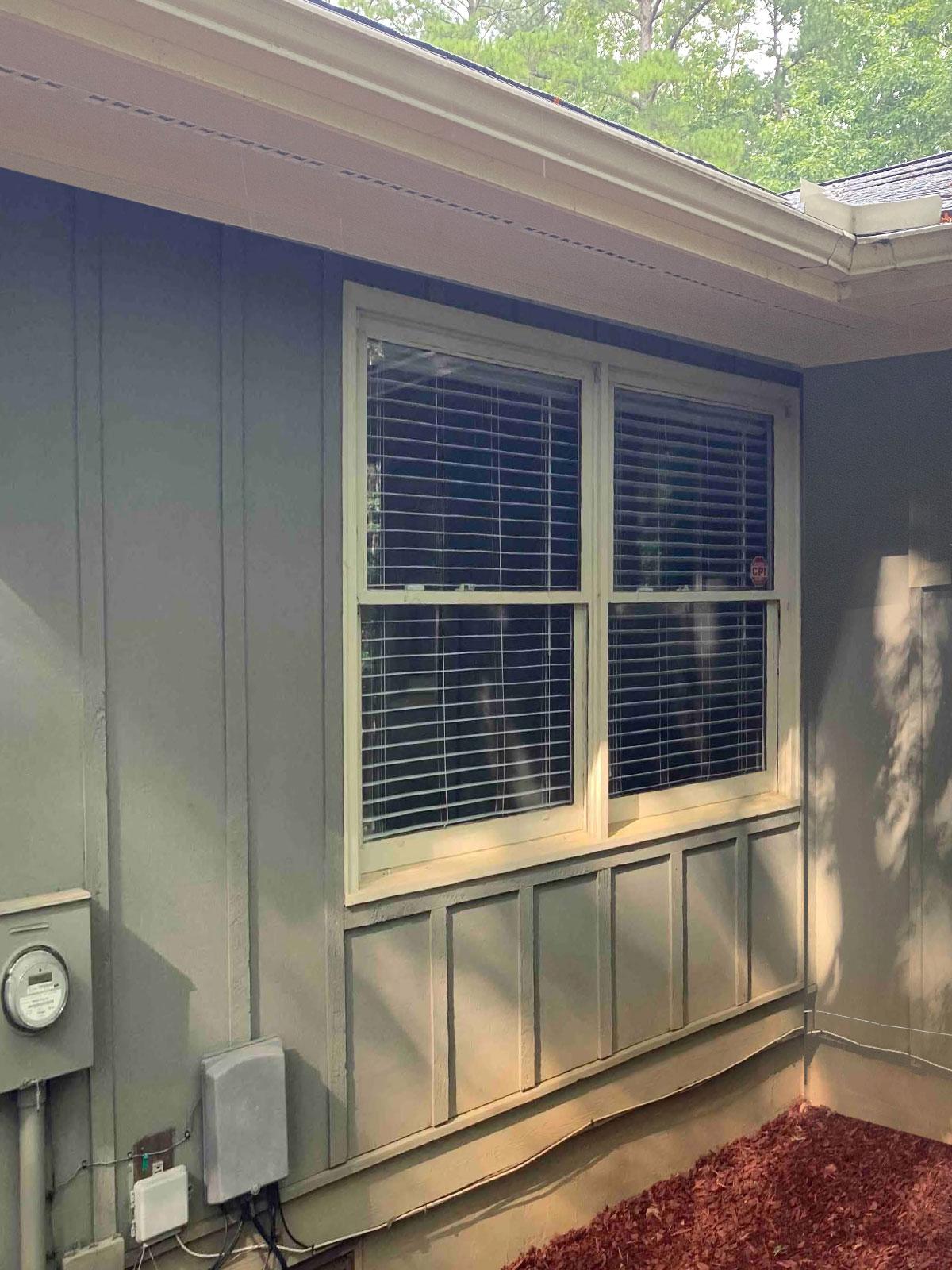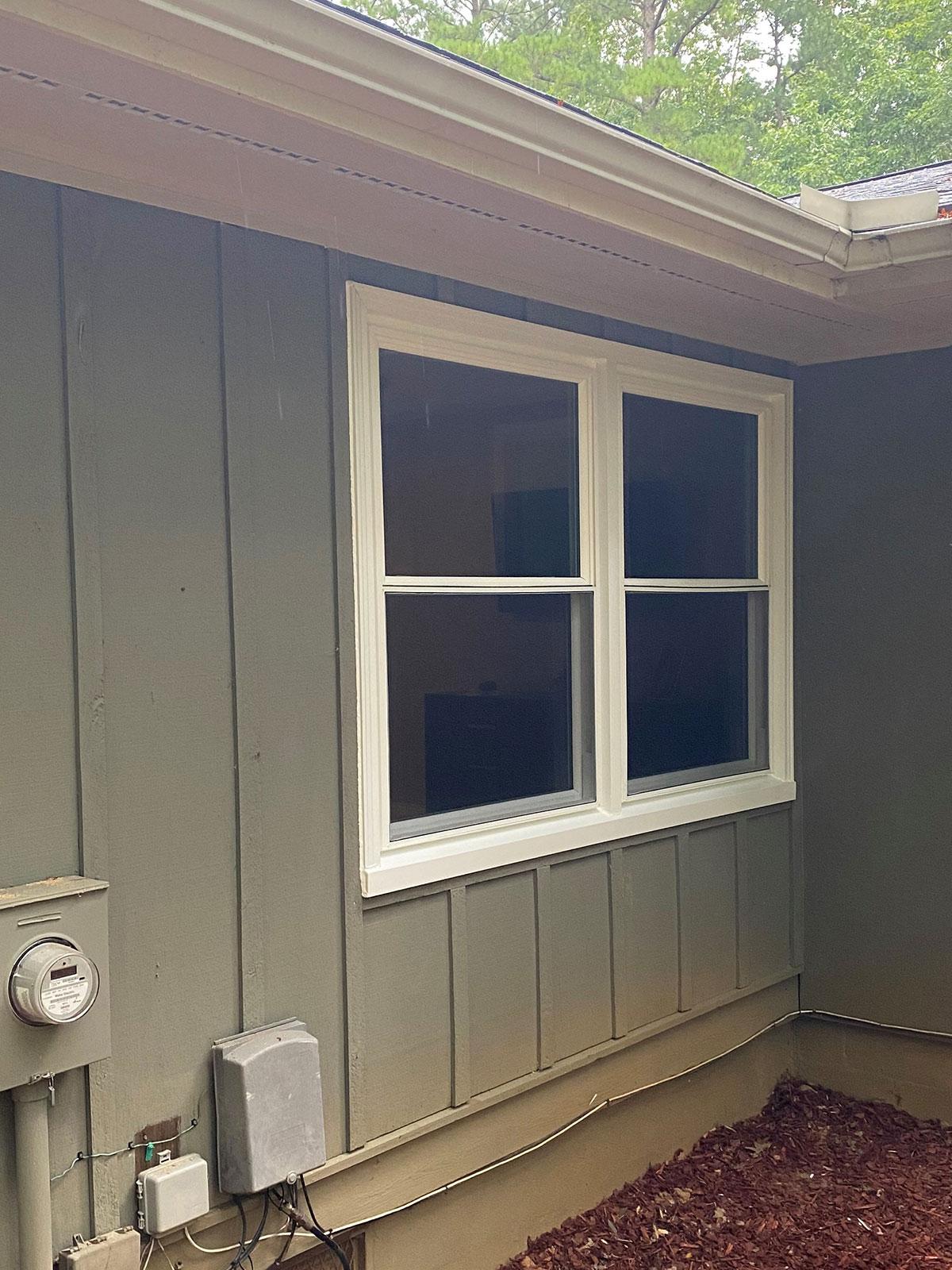 3 Season Room Conversion
Jerry & Jennifer of Raleigh, approached us with their long-time dream of converting their back porch into a 3 Season Room. After meeting with them and discussing their vision, we integrated 9 windows, with a combination of picture and double-hung styles in the 6800 Series (Low-E3) and a ProVia Entry door. The end result – Amazing!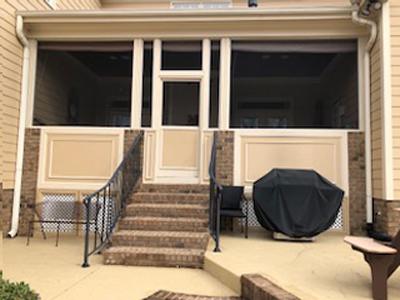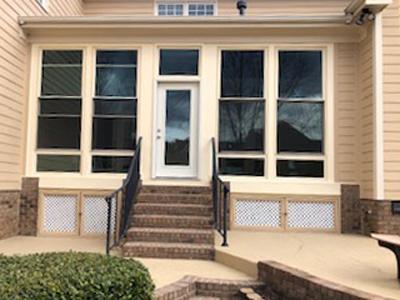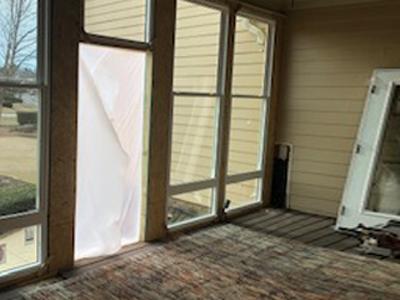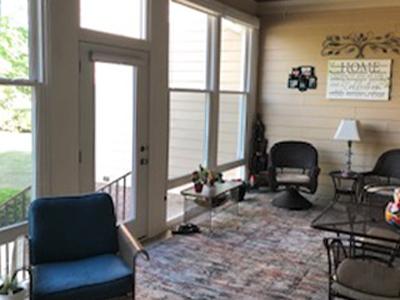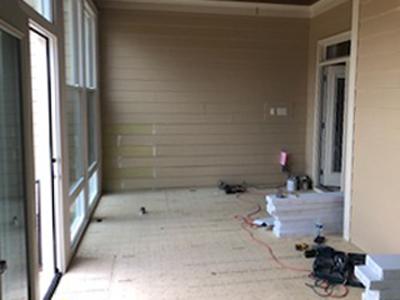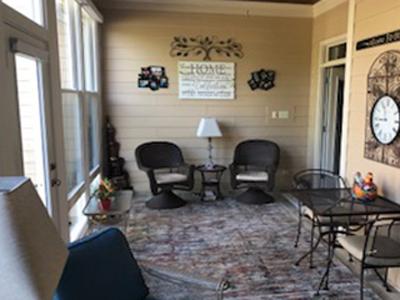 North Raleigh Home Remodel
Talk about an entire home remodel! This North Raleigh couple did it RIGHT. They started by replacing 41 windows with our Atlantic Performance line and 3 exterior Pro Via doors. Then…presto chango! They painted the masonry white, and the trim doors and shutter, black. They added a very stylish black wrought iron railing and new sconces. Voila! Like moving into a new home without changing the beautiful lot and location.
Composite Siding & Home Siding Replacement Project
This quaint home located in Triangle Area was showing signs of deterioration and was in need of repairs and paint. The homeowners approached us and were looking for a whole new look to add value to their home. Our solution was to install a gorgeous Colonial Siding that comes with a lifetime warranty and provides long last beauty for years to come.
Window Replacements & Recent Projects
Click on a before or after image to view larger.