Double Hung Windows for Modern-Style Homes
In Cary, Raleigh, Durham, Apex, Chapel Hill, NC, and the Surrounding Areas
Double Hung Windows by Architectural Style: New Windows for Modern-Style Homes
You can usually tell a modern home by its lack of ornamentation, clean lines, and asymmetrical design. These homes have a distinct look all their own. Of the many features that make up a modern home, when it comes to windows, popular features include large and expansive windows, minimalistic frames, and bold geometric shapes. If you need replacement windows for your modern-style home in Raleigh, Durham, Cary, Chapel Hill, Apex, NC, or the surrounding areas, contact HomeCraft Windows. We have modern-style double-hung windows that will allow you to keep the distinct look of your home while providing you with the latest in window technology. Reach out to learn more. Our team is happy to answer any questions you have about our modern window replacement options.
What are the Features of a Modern-Style Home?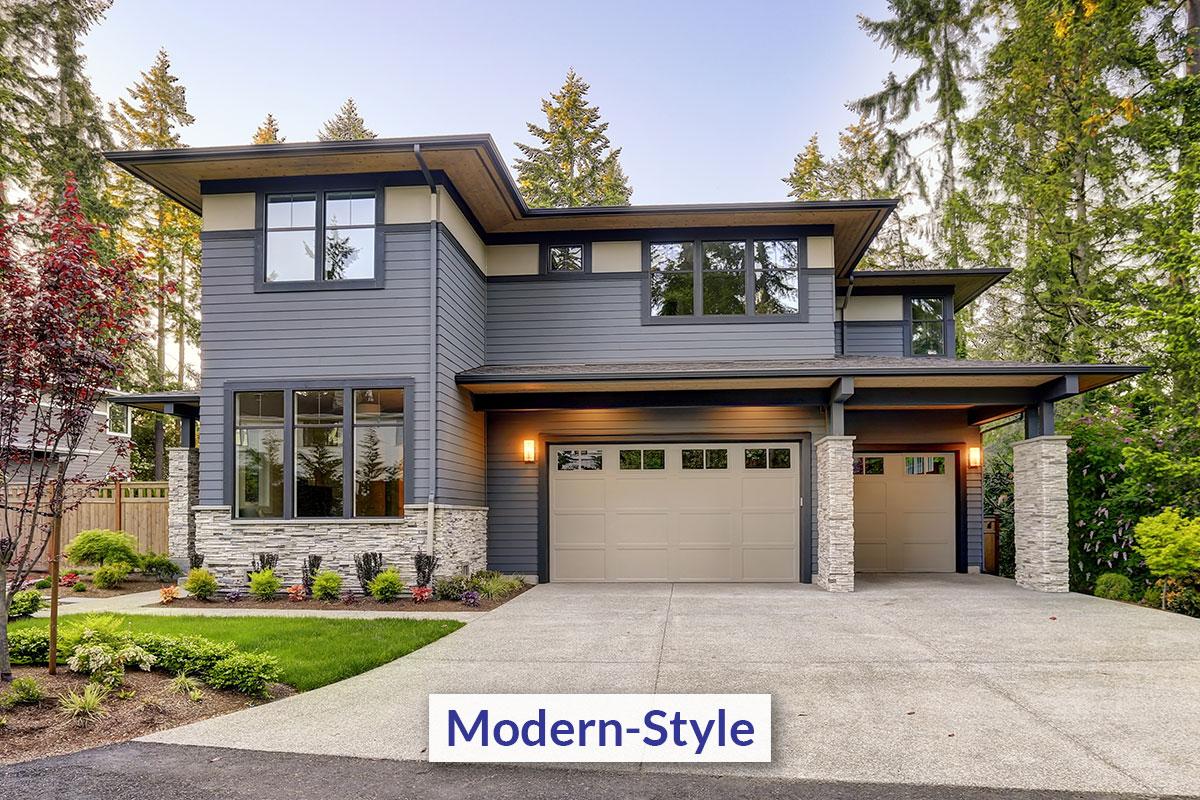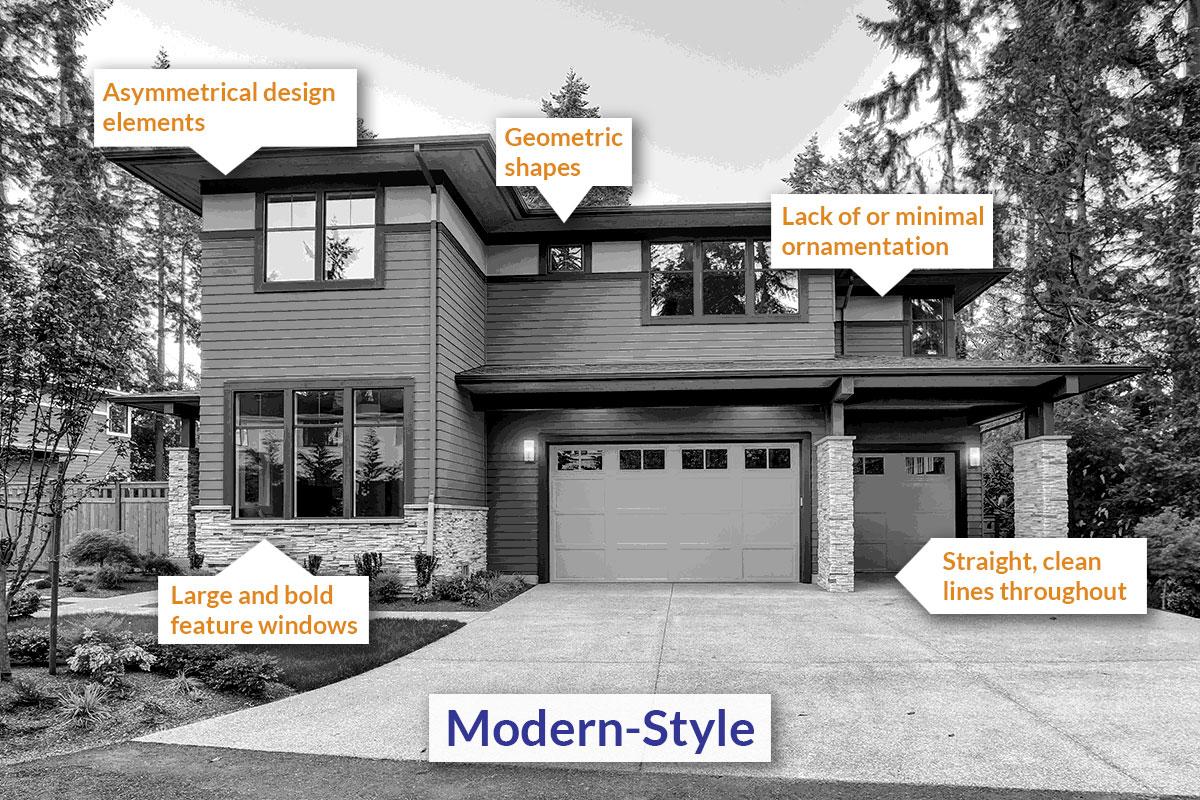 Modern-Style Windows for Modern-Style Homes
Homes designed by Frank Lloyd Wright throughout the early 1900s were some of the earliest examples of modern architecture. The first recognized modern-style home was built in 1922 in West Hollywood California and was called the Schindler House. There was no conventional living room, dining room, or bedrooms, but rather several cooperative living spaces designed to be shared by two families. Throughout the last 100 years, modern styles have evolved with some trends growing and others fading. Today, modern home design still emphasizes geometric shapes, asymmetry, and clean lines.
Window design has also advanced significantly over this time period, and where once a single window pane was used, today there are multiple panes with glazing on them to help keep your conditioned air in your home but to prevent your home from heating up too hot from the sunlight.
Often modern-style homes have large picture windows that are simple in their style but allow more light into the home. Geometric shapes are also a hallmark of modern-style homes, and modern-style windows are no exception. Where picture windows are large rectangles or squares, smaller windows come in triangles, trapezoids, and more. Black vinyl windows are another popular, modern option that provides a sleek and sophisticated look.




More Double Hung Windows by Architectural Style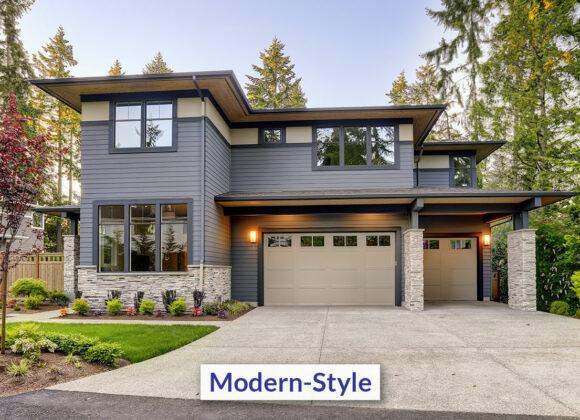 Modern-Style Homes