FREE
Gutter System
OR
Gutter Protection System
with the
Purchase of
COMPLETE
Home Siding
Gutter Covers, Leaf Guard Gutters, and Gutter Guard Installation In Raleigh, Durham, Cary, NC, and the Surrounding Areas
If you have gutters on your home, you know how important it is to keep those gutters clean for rainwater to flow to the downspouts and away from the foundation of your Raleigh, Durham, Cary, or surrounding area home.
This is why you need gutter guard installation from HomeCraft Windows and the Gutterglove brand.
With gutter covers on your gutters, you won't need to climb the ladder and scrape out the decaying garbage several times a year. Keep your gutters flowing freely with leaf guard gutters by contacting our team at HomeCraft Windows today.
Get Gutterglove on your home!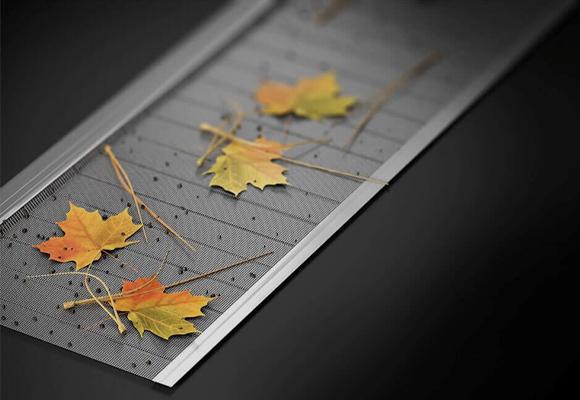 Guard What Matters Most.
Say goodbye to gutter cleaning forever. And say hello to a clog-free, protected home, and more time doing what you enjoy.
No more gutter cleaning.

Keeps leaves, pine needles, roof grit, rodents, and insects out of your gutters.

Stainless steel micro-mesh resists warping and rusting year after year.
Get started on your project today by contacting us for a FREE consultation.

Protect Your Gutters
REQUEST A FREE GUTTER COVER CONSULTATION
Call or email us for a completely FREE gutter guard installation consultation today!
Gutter Covers
You have gutters on your home to keep water away from the foundation of your home, but if those gutters are clogged then you will have water overtopping the gutters, making them useless. Preventing this overtopping requires your gutters to be cleaned out regularly.
This necessitates getting a ladder out and climbing up at least 10 feet, and even more if you have a multi-story home. Plus you will need to have the right equipment to clean them out, including gloves, a trowel, or another tool to scrape out the gutters, plus a garbage bag to put the junk into. Handling all of this while on a ladder isn't anyone's idea of fun.
Instead of taking on the cleaning of your gutters several times a year, or even hiring out a job that will cost you even more money, there is a better solution.
Gutter covers often referred to as leaf guard gutters are designed to prevent leaves, twigs, and other debris from settling in your gutters and blocking the free flow of rainwater. Instead, only the rainwater from your roof gets through the gutter covers and the leaves and twigs pass over them.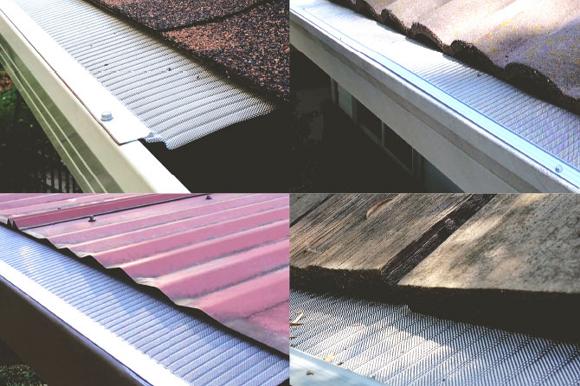 Only Water Gets Through. Nothing Else.
Stainless Steel Micro-Mesh blocks leaves, pine needles, rodents, insects, and even roof grit from entering your gutters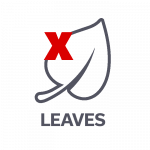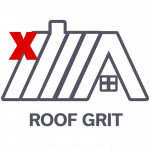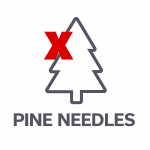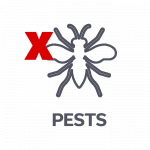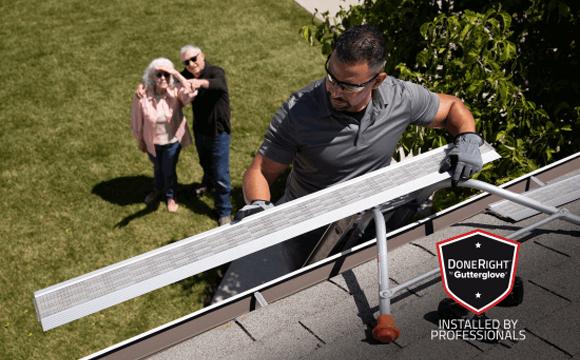 Gutter Guard Installation
Having professional gutter guard installation means that you will no longer need to climb a ladder to clean your gutters again on your Raleigh, Durham, Cary, or surrounding area home.
Our team of professional installers will attach the Gutterglove gutter guards to your existing gutters, transforming them into virtually maintenance-free gutters that simply work how they were intended. With gutter covers in place, you will save yourself the time that you could be doing something better, like spending time with your family.
You will also save yourself the risk of falling off the ladder or otherwise injuring yourself.
Contact our team at HomeCraft Windows today to schedule your gutter guard installation. Don't worry about having to clean your gutters anymore.
Get Started