Bathtub Makeover in Cary, Raleigh, Durham, NC, and the Surrounding Areas
Is your bathtub looking old, showing wear and tear, chips or cracks, and making your bathroom look dated? Then you are in need of a bathtub makeover. Maybe your whole bathroom could use a makeover and you're ready for a bathroom remodel at your Raleigh, Cary, Durham, or surrounding area home. Luxury Bath of Raleigh, the sister company to HomeCraft Windows, is ready to transform your bathtub and bathroom into a room that you enjoy rather than just tolerate. Don't continue to put up with a subpar bathroom experience one more day!
Anti-microbial Microban® protection
Experienced design consultants
Custom built remodeling solutions
Lifetime warranty on parts
Thickest, non-porous acrylic in the industry
Unlimited range of designs and colors
Tell us your vision
Bathtub Makeovers
We go above and beyond your expectations
Whether you are completing a full bathroom renovation, or just need to do something about your well-worn tub, a bathtub makeover can drastically improve your bathroom's function and aesthetics. Our design consultants and installation team carefully measure and plan the perfect tub. Choose from a variety of colors and accompanying tile patterns to bring your outdated bathroom to the modern era.
Our services provide results far better than ordinary bathtub resurfacing. Our premier bathroom remodeling pros create custom solutions that use top-quality acrylic materials that are covered with our lifetime warranty. We offer professional installation of your new acrylic bathtub and custom wall system that goes above and beyond the standards of the industry. Our bathtub makeover comes with custom-fitted bathtubs that can fit securely over your existing fixtures for a seamless look.
Our bathtubs are infused with Microban® antimicrobial protection ensuring you and your family are protected against the damaging effects of bacteria, mold, and mildew in your bathroom. The accompanying acrylic walls are created precisely to your specifications and help prevent water leakage. When you choose Luxury Bath of Raleigh, you can rely on our bathroom remodeling team to install your bathtub and enclosure in as little as one day.
Learn more about bathroom makeovers for Raleigh, Cary, Durham, NC, or surrounding area homes, contact us today.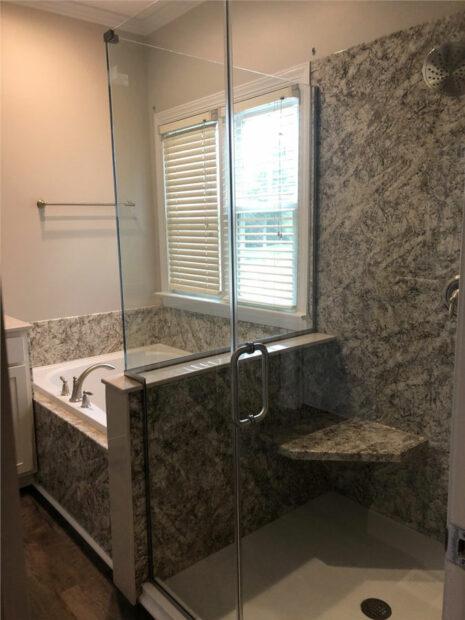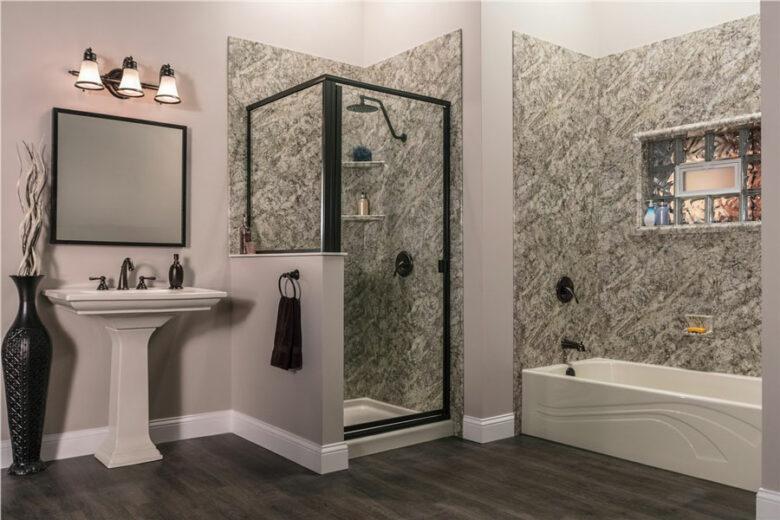 Bathroom Remodeling
Tubs, showers, fixtures, and more
Your bathroom is used multiple times each day, and it should be a room that you enjoy being in or having guests use. Opting for professional bathroom remodeling is the perfect way to get things the way that you want and need. Bathroom remodels allow you to add additional storage space for towels and hygiene products, move or add outlets to more convenient spots, and even expand the floor space of the bathroom. Updating fixtures, replacing the bathroom tiling, and installing beautiful lighting will make your bathroom shine! If you need a whole bathroom makeover, Luxury bath of Raleigh has the design team and installation experts to get the job done, on time and on budget.
Why Choose Luxury Bath of Raleigh?
Flexible Remodeling Financing, Lifetime Warranty on Products, & More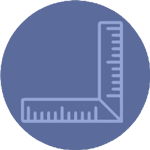 Custom Fitted
Exact measurements are taken so bathroom renovation products fit perfectly over your existing fixtures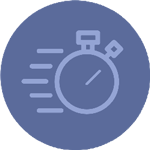 One Day Remodel
Measured precisely, built by Luxury Bath, then installed in as little as one day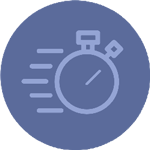 Antibacterial Microban®
High-glass, durable acrylic is unbelievably easy to clean with just a simple spray cleaner and wet cloth!
About Luxury Bath of Raleigh
Luxury Bath of Raleigh is a locally owned and operated bathroom remodeling company that was founded on the idea that designing your dream bathroom or kitchen shouldn't be done in a showroom. We firmly believe your decisions should take place where the finished product will be displayed, right in your home. Luxury Bath of Raleigh is owned and operated by the same owners of HomeCraft Windows, so you know that you will get a quality finished product at cost-effective prices. As a member of the National Kitchen and Bath Association, you can be sure that our remodelers stay current on the latest developments in the industry.
Get started today
Colors
















Impressions and Othello Patterns
Cobblestone 7.25×14.875
Flagstone 7.25×14.875, w/Diamond Accents
Herringbone 3×9
Hexagonal 6×6.9
Hopscotch Random Sizes
Milano 6×24
Roman 12×24
Subway Tile 3×6
HomeCraft & Luxury Bath of Raleigh are here to help
If you are interested in updating your bathroom, it's time to go for LUXURY. Speak with us today to learn more.