About HomeCraft Windows: Home Window Installation & Home Window Replacement Home Entry and Patio Doors and more.
At Home Craft Windows, we sell windows that are renowned for their durability and easy operation, easy cleaning, air filtration capacity, security, and safety. We offer a variety of energy efficient glass options. One of our most popular features on America's most popular window – the double-hung window – is how little maintenance it requires of homeowners to keep it looking great, and all our windows follow suit. Call Home Craft Windows to learn more about the durable, attractive replacement windows we have in stock.
For nearly two decades, Home Craft Windows in Raleigh, North Carolina has been a leader in the window installation industry. We've worked hard over the years to hone our craft and perfect the technology behind your most luxurious, custom window installations. We work to create your best experience in every room in your house, no matter what your style, ensuring you have the most energy-efficient, easy-to-maintain replacement windows available in North Carolina and surrounding states. Our dedicated team of professionals is standing by to answer all your questions about replacement windows and doors for your home. Don't postpone the home of your dreams, give us a call today.
Luxury Bath of Raleigh's Services in Raleigh, Cary, Durham, NC, and the Surrounding Areas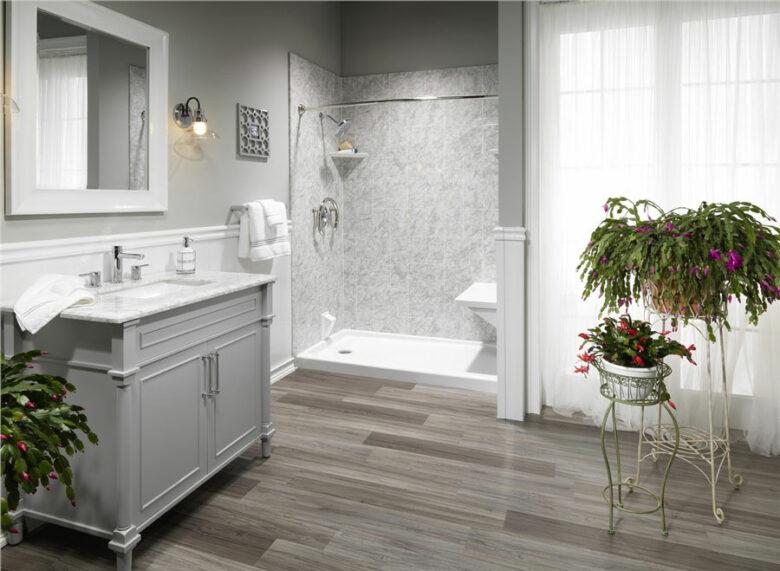 If you are seeking home renovation services for more than replacement windows, doors, or siding, HomeCraft Windows' sister company, Luxury Bath of Raleigh, is here to help! From tub-shower conversions to full bathroom makeovers, Luxury Bath of Raleigh can help you with cost-effective kitchen or bathroom remodeling services.
Luxury Bath of Raleigh is a locally owned and operated remodeling company specializing in bathroom conversions. Luxury Bath offers premium custom bathroom remodeling solutions and products that are infused with Microban® antimicrobial, to inhibit the growth of bacteria, mold, and mildew by up to 99.99%. Since the opening of our Raleigh office in 2001, Luxury Bath of Raleigh has completed over one thousand successful bathroom and kitchen remodels. Learn more about these services and take advantage of our limited-time promotional offers today!
Anyone needing windows or doors:
We have products to fit any budget
At Home Craft Windows, we pride ourselves on being a locally owned and operated window and door replacement and installation company. Our customers are also our neighbors, and we care deeply about the aesthetic of our neighbors' homes as much as their energy savings. Clients in North Carolina will tell you that whether you are remodeling your existing home or need replacement windows and doors, Home Craft Windows will provide you with headache-free options that meet your needs and budget.
All of us at Home Craft Windows believe that customer service and high quality are our most defining features, not just buzzwords. We're built on one single, simple philosophy – that high quality, energy efficient products, and superior customer service are how we do business, not a gimmick.
Our customers are consistently satisfied with our performance because we always adhere to high standards for quality and service. If you're ready to have the view to the outdoors that you have always wanted, if you want to lower your energy costs, if you'd like to increase your home's value – it's time for you to call Home Craft Windows. Our professionals can help you determine how to reach your goals and stay on budget.
REGISTER FOR A FREE QUOTE
Meet the Team
---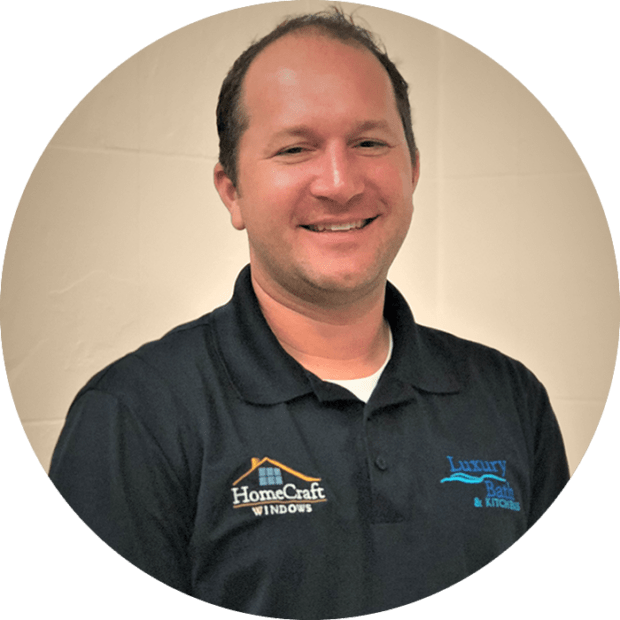 Michael Schweitzer
Owner, President, Luxury Bath & HomeCraft Windows
Michael is the proud owner of Luxury Baths & HomeCraft Windows, and has been in the home remodeling industry since 2001. He began his career, remodeling tubs, and showers and has since grown to include: complete bathroom and kitchen remodeling, custom replacement windows, and entry doors. He believes in educating customers on products so that they can pick the best possible solution for their needs.
Michael was born and raised in Raleigh North Carolina and is married with 3 wonderful children. He spends his free time fishing at the coast, hunting in eastern NC or with his family.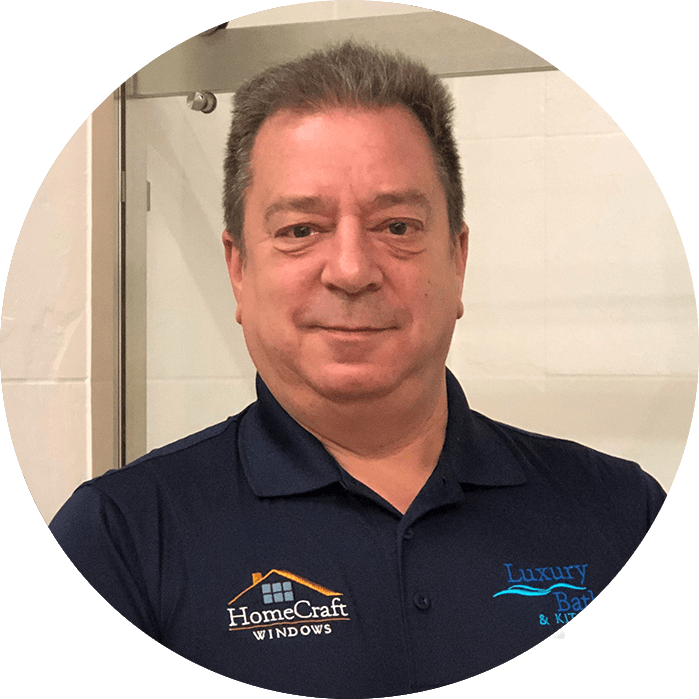 David Simpson
Sales Director, Luxury Bath & HomeCraft Windows
David is the newest addition to the Luxury Bath and Kitchens team of highly trained professionals. He joins us on the heels of spearheading numerous, successful start-ups in the home improvement industry. His background in engineering coupled with more than 2 decades of leading, training, and managing world-class sales forces provides our customers with an outstanding level of expertise to ensure their satisfaction.
David is the proud husband and father of 3 very successful children who have families of their own. Other than his career and family, David's other passions include classic movies, sports, and cooking.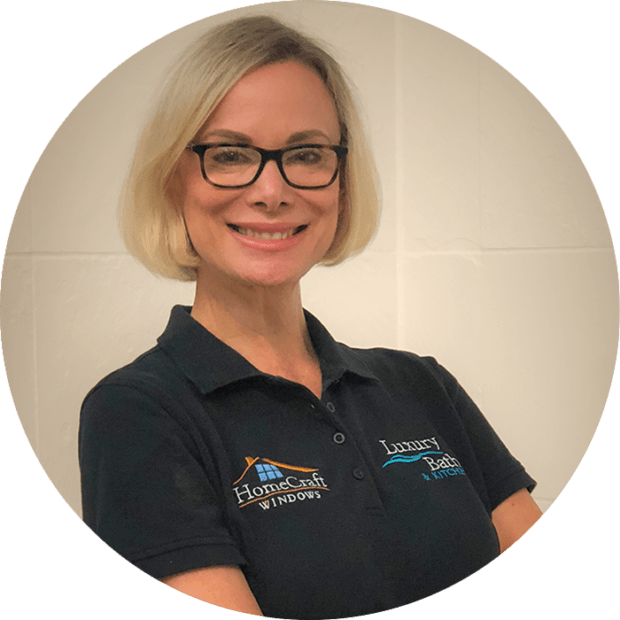 Michele Oppenhimer
Director of Marketing, Luxury Bath & HomeCraft Windows
Michele has been in sales and marketing for over 21 years. Her background specialties include B2B and B2C trade show sales, sponsorship sales, as well as digital advertising, SEO marketing, and web design sales. "I am proud to be a part of the team at LBHW, not only because we deliver a superior product, but because the team is devoted to successfully delivering the homeowners vision.
Michele is a proud mother of two, enjoys traveling abroad, and likes to oil paint in her free time. "I am always open to new ideas and out-of-the-box strategies to inform the community of the amazing services we provide."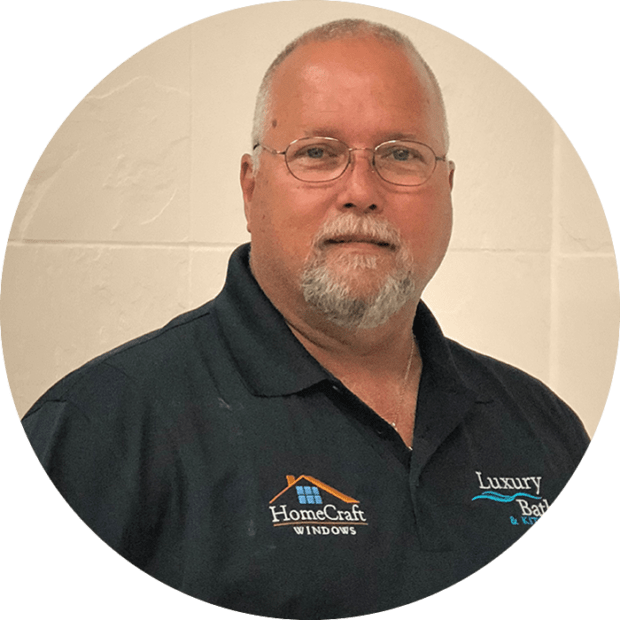 Darrin Oakley
Product Manager, Luxury Bath & HomeCraft Windows
Darrin has come to us with over 30 years in the industry. He came onboard with us in 2018 with vast knowledge in residential building and design, with focus on bath, kitchen and windows. He is an asset to our team as he cultivates great customer relations. He enjoys working with a great team of colleagues and the professional atmosphere here at LBHW both inside and outside of our office and showroom.
In his spare time, he enjoys riding his bike, as well as, spending time with his grandchildren.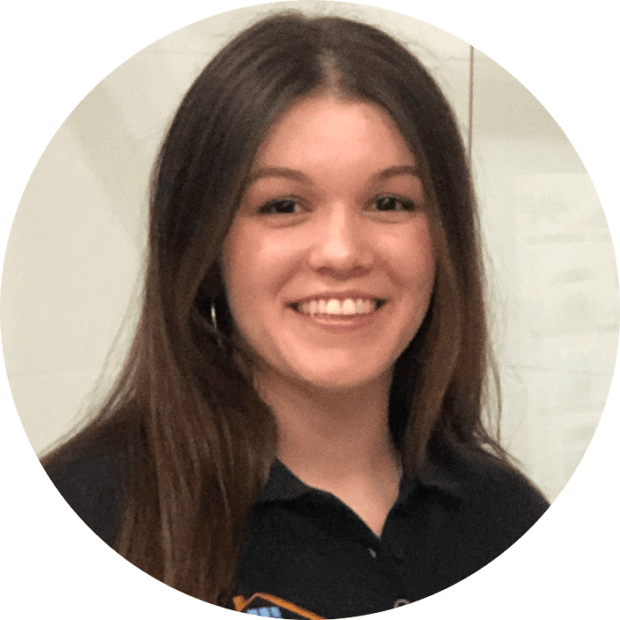 Kyrsten Ellis
Office Manager
Kyrsten is new to the home remodeling industry but loves the fast pace and rewarding environment at LBHW. She has been working in customer service for over 10 years and uses that to ensure our customers have the best experience possible while in our care. Being an advocate for them is always top priority. She is extremely organized and is a superb multitasker!
In her spare time, Kyrsten enjoys working out with weights, weekend trips with family and loved ones, and anything social.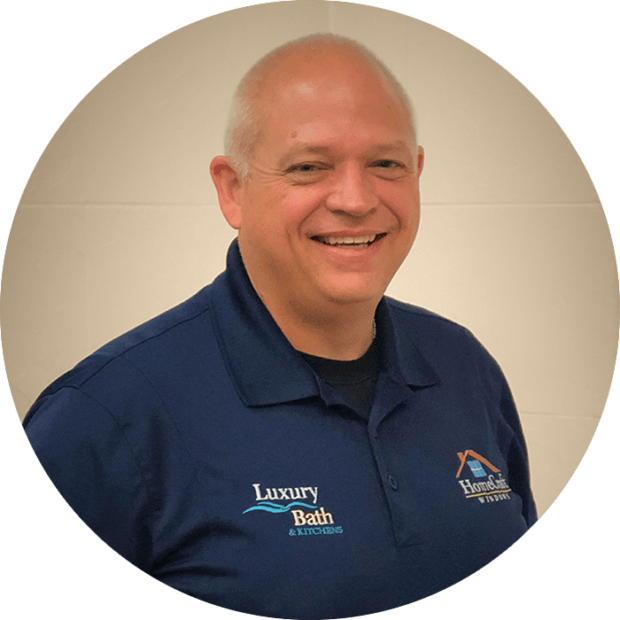 Don Salter
Design Consultant, Luxury Bath & Kitchens
Don has been a leader in the kitchen and bath remodeling industry for over 15 years. He has worked with Luxury Bath since 2009, and in that period has experienced huge successes, while meeting his customers' needs. "I am in it because I truly enjoy working with people", he often says.
During his free time, he enjoys diving and underwater photography, a long-time passion, and spending time with his family.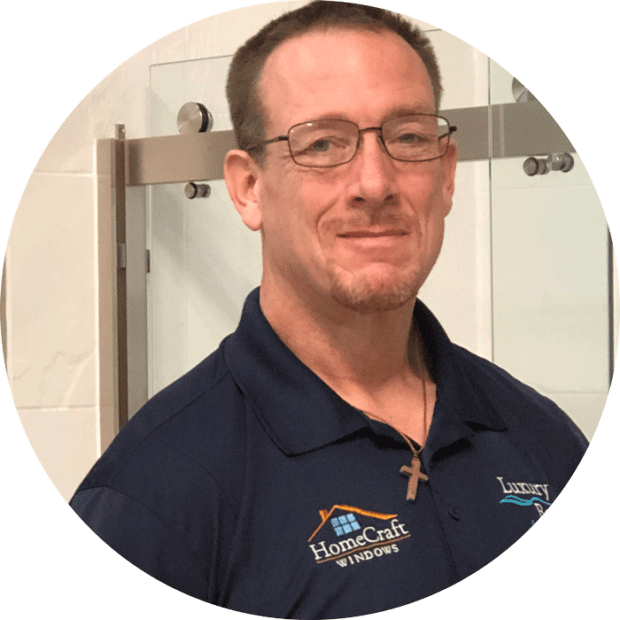 Chris Browne
Window Consultant, HomeCraft Windows
Chris has over 11 years in sales consulting/training. His experience began in the financial, security, and telecommunications industries. His marketing & sales focus has been in windows, doors, and security systems. Chris believes in helping the customers achieve their goals in the best way possible.
Chris enjoys working out, church, traveling and anything Clemson-related especially Clemson Football !! Go Tigers!!!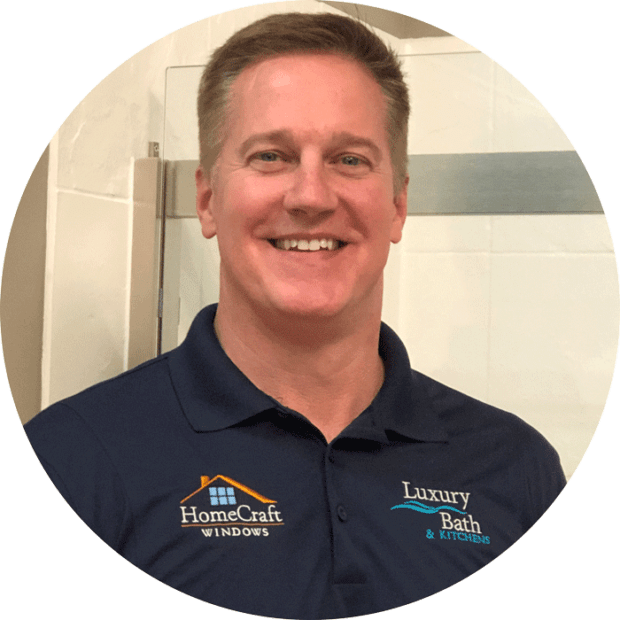 Rich Soltis
Sales Consultant, Luxury Bath & Kitchens
Rich has over 30 years of experience specializing in serving customers with innovative and cost-effective solutions to best their meet goals. He has built with a career on a the foundation of helping people find the right product, from the right company, at the right price.
Rich has lived and worked in the Triangle for the past 30 years. He has raised his family here and has a son and daughter.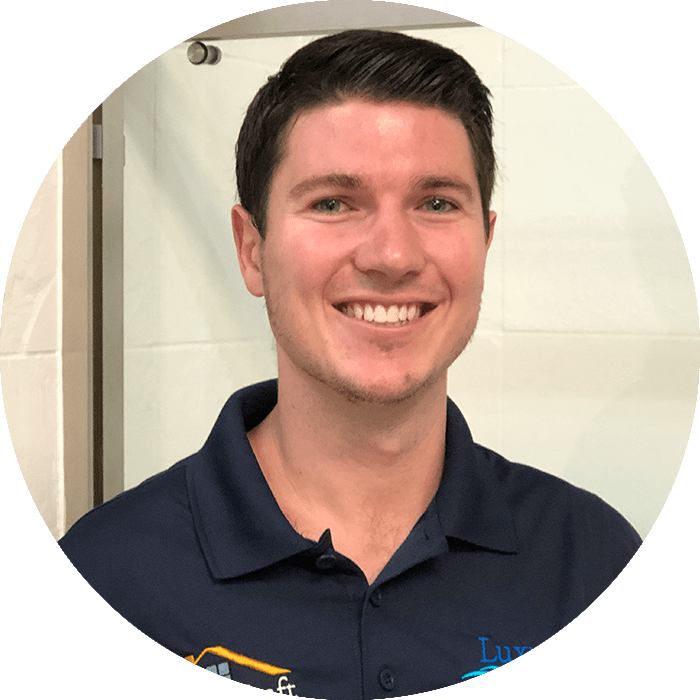 David Hudspeth
Design Consultant, Luxury Bath
David is truly dedicated to getting our customers the bathroom of their dreams. "Meeting new people and giving them a product we fully stand behind is the most important part of working for a company with a great reputation as Luxury Bath of Raleigh."
David is originally from Holly Springs, NC, and studied Communications in the Blue Ridge Mountains at Appalachian State University. He is extremely proud to call Raleigh home now, while enjoying hiking and attending sporting events in his free time.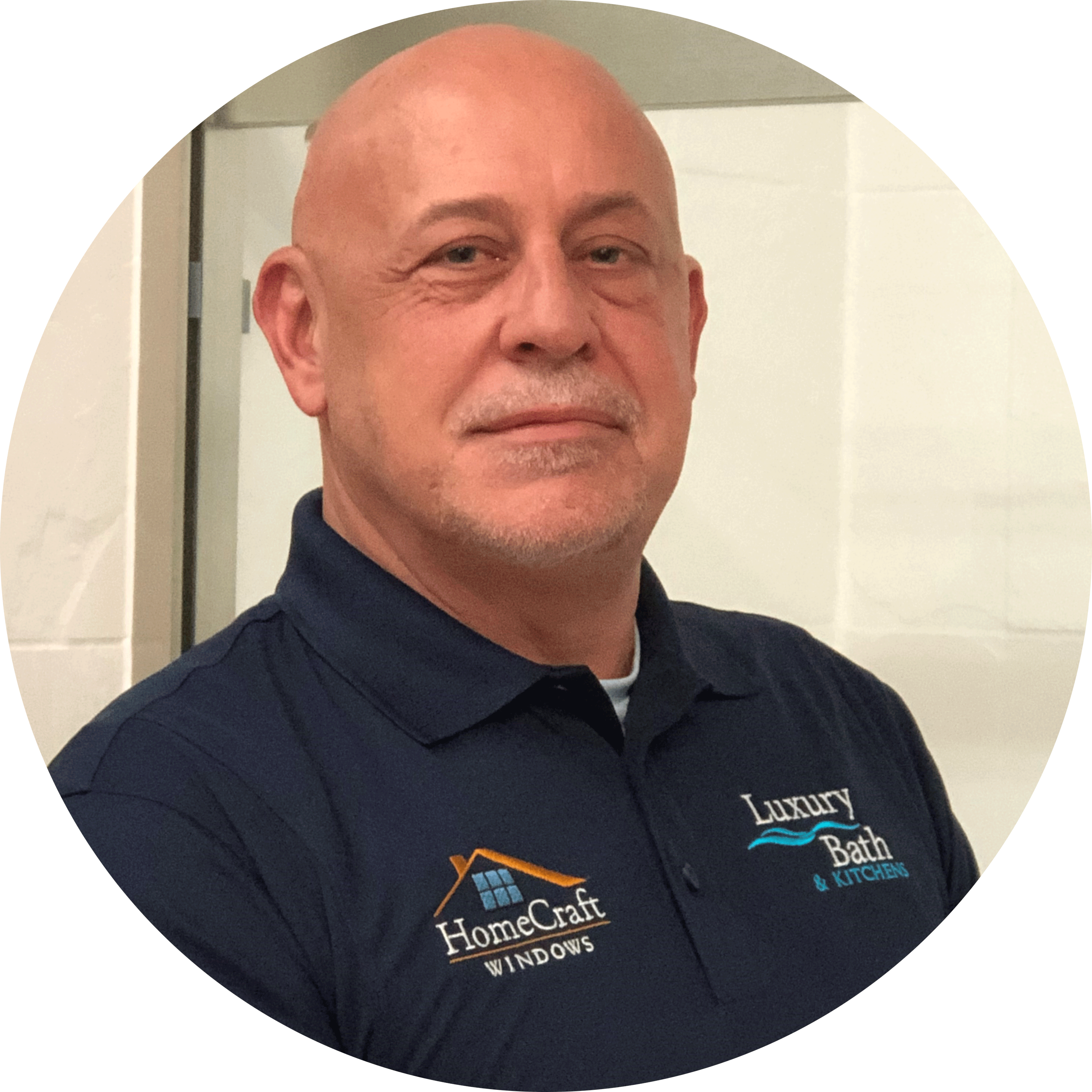 Eric Bottomley
Sales Consultant, Luxury Bath & Kitchens
Eric has been in the home remodeling industry for over 15 years in the Raleigh area. His decision to join the Luxury Bath – HomeCraft Windows team was due to the top-quality products and service we deliver. It is great working with a company that puts the customer first and invests the time to help them create the bathroom of their dreams while providing an excellent customer experience.
Eric is married with two great boys. He enjoys spending time with family and friends. His favorite pastimes include spending time at the beach and playing golf.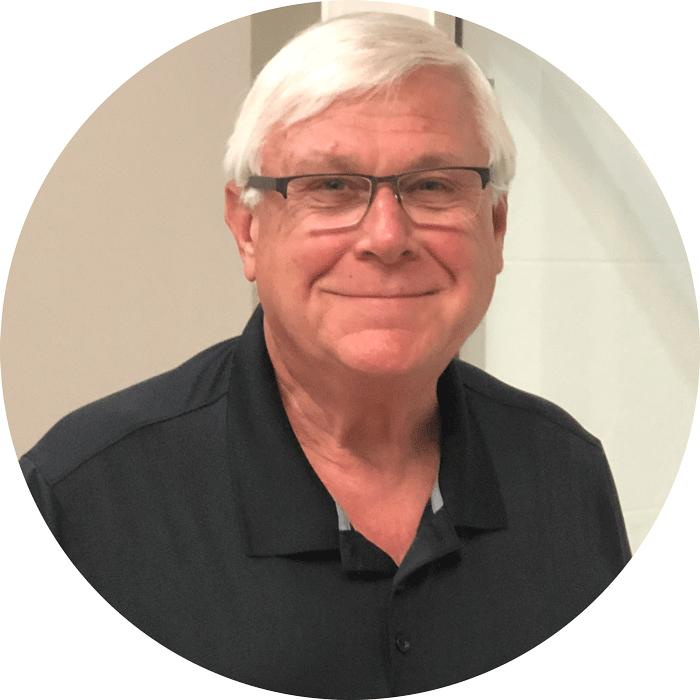 Bob Mack
Sales Consultant, HomeCraft Windows
Bob is a seasoned sales professional who began in the automotive industry and transitioned into home remodeling sales. He is terrific with window replacements, plus kitchen and bath remodeling.
On weekends, Bob enjoys time spent with wife, children and grandchildren.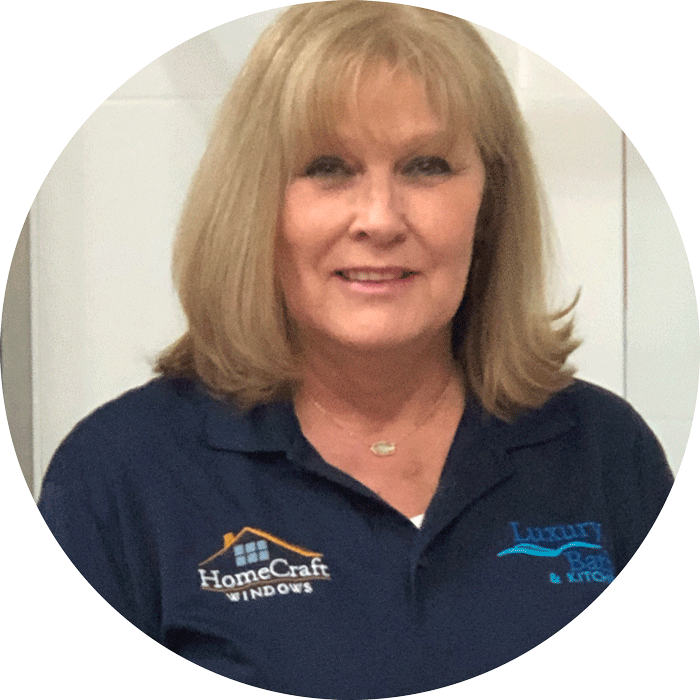 Sandy Mayton
Customer Service Coordinator
Sandy comes to Luxury Bath & HomeCraft Windows with over 20 years of experience in customer service relations. She has worked in Window & Door replacement and Bathroom remodel industry over the past twelve years. She is excited to join the LBHW team and is dedicated to making sure the customer endures the best overall experience possible.
Sandy is married, loves to travel, go camping and fishing, and spending time with her children, grandchildren, family and friends.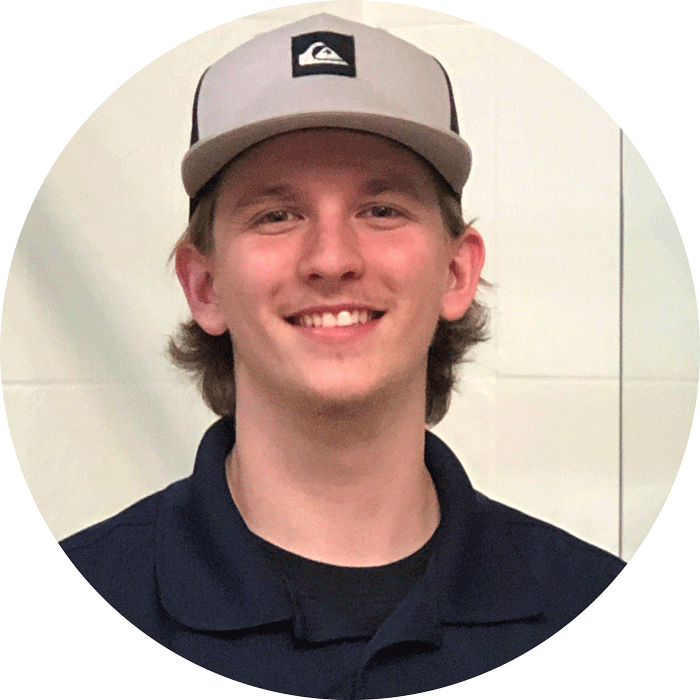 Zach Newsome
Project Assistant
Zach began working in customer service at the ripe old age of 10. From a young age, he worked in the home remodeling industry, as he assisted his father, a business owner of a remodeling company. Growing up, he learned much about painting and roofing, and has transitioned nicely into the bath, kitchens and windows sectors. "I have learned so much at Luxury Bath-Homecraft Windows. So far it has been a great and challenging experience."
He enjoys his free time with his newborn son and wife. For fun, he is an outdoorsman and loves to fish and work on side jobs.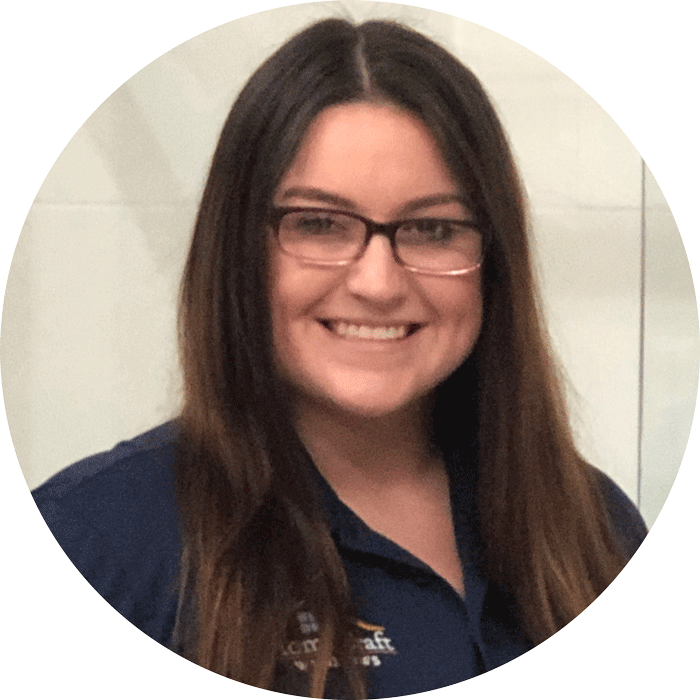 Katie Smith
Appointment Setter
Katie is new to the home remodeling industry but has been in the customer service industry for over 7 years. She loves working with customers directly to build strong personalized business relationships.
In her spare time, Katie loves to spend time with her family by traveling and being outdoors.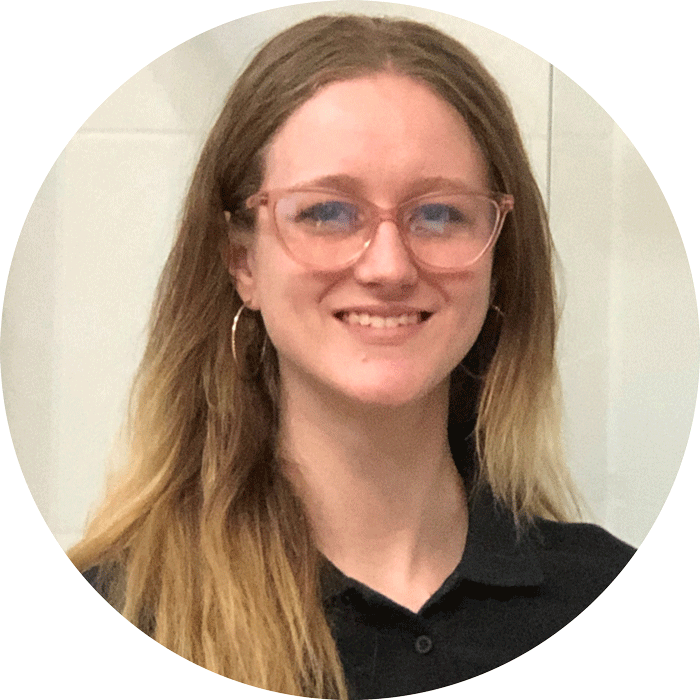 Taylor Walsh
Appointment Setter
Taylor is happy to be a part of the growing LBHW family. Her experience within the home remodeling industry includes sales and design consultation working for local small businesses and is customer service certified through AHLA. Helping people connect to our professional consultants so that they can have their dream space is a truly rewarding experience for her.
In her free time Taylor enjoys snowboarding and exploring the outdoors with her dog.