Tub to Shower Conversions in Durham, Raleigh, Cary, NC, and the Surrounding Areas
There are many reasons why homeowners in Raleigh, Cary, Durham, NC, and the surrounding areas choose to do a bathroom remodeling project in their homes. Whether it's to upgrade a cracked tub, do a tub to shower conversion, or they want to improve the function of their bathroom, savvy homeowners call Luxury Bath of Raleigh to get the project done in as little as a single day. Luxury Bath of Raleigh is the sister company to HomeCraft Windows and their teams work together to provide the highest level of quality and customer service. No matter what you have envisioned for your bathroom, we can get it done.
Tell us your vision
Tub to Shower Conversions
If your bathtub isn't useful, why not transform it into a luxurious shower?
Many homeowners opt-out of a traditional bathtub for their bathroom and prefer walk-in-showers instead. If your bathtub is unsightly or grimy, you likely won't use the tub for a soak. If you aren't using your tub, why keep it? If this describes how you feel about your bathtub, then you are a perfect candidate for a tub to shower conversion. Luxury Bath of Raleigh can remove that old tub and install a full shower replacement.
Whether you'd like a traditional shower, accessible walk-in shower, or just desire a more modern and elegant design, Luxury Bath of Raleigh can complete your tub to shower conversion in as little as one day! Our showers are made with Luxsan, the thickest acrylic in the industry, and are infused with Microban® antimicrobial technology, meaning they will last long and take less time and effort to maintain. And did we mention our lifetime warranty?
Replace that underused bathtub and save valuable floor space! Cracked, dirty, or stained tubs can diminish the appearance of your entire bathroom. A brand new shower can provide a facelift for the whole room!
When you convert your tub to a shower with Luxury Bath of Raleigh, you'll benefit from our high-quality products and years of expertise without the risk, time commitment, or cost of a major bathroom overhaul.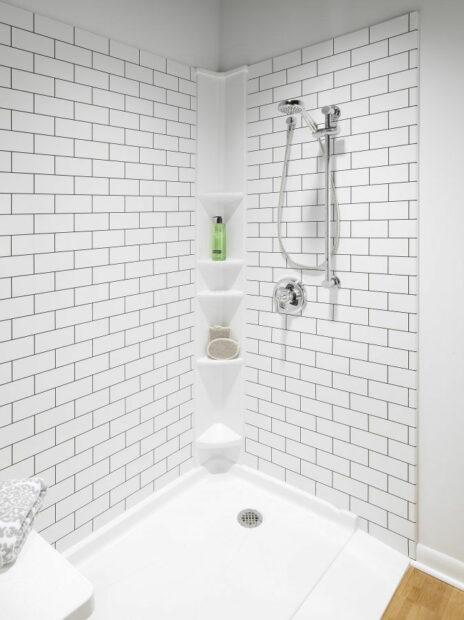 Bathroom Remodel, Design & Installation
Get a complementary in-home consultation
While a tub to shower conversion is a great start, sometimes you need more. Bathroom remodeling is a great way to improve not only your personal enjoyment of the space but can also add value to your home as well. With a bathroom remodel, you can change the floorplan, create more storage, move outlets, and more. Bathroom remodeling also gives you a chance to update the room with more efficient fixtures to reduce the amount of water and electricity you use.
No matter why you choose to do a bathroom remodeling project at your Raleigh, Cary, Durham, NC, or surrounding area home, contact us today to learn how we can transform your bathroom into the perfect space for your needs.
Why Choose Luxury Bath of Raleigh?
Flexible Remodeling Financing, Lifetime Warranty on Products, & More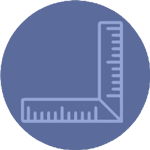 Custom Fitted
Exact measurements are taken so bathroom renovation products fit perfectly over your existing fixtures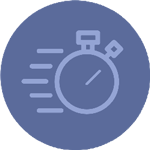 One Day Remodel
Measured precisely, built by Luxury Bath, then installed in as little as one day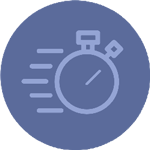 Antibacterial Microban®
High-glass, durable acrylic is unbelievably easy to clean with just a simple spray cleaner and wet cloth!
About Luxury Bath of Raleigh
Luxury Bath of Raleigh is a locally owned and operated bathroom remodeling company that was founded on the idea that designing your dream bathroom or kitchen shouldn't be done in a showroom. We firmly believe your decisions should take place where the finished product will be displayed, right in your home. Luxury Bath of Raleigh is owned and operated by the same owners of HomeCraft Windows, so you know that you will get a quality finished product at cost-effective prices. As a member of the National Kitchen and Bath Association, you can be sure that our remodelers stay current on the latest developments in the industry.
Get started today
Colors
















Impressions and Othello Patterns
Cobblestone 7.25×14.875
Flagstone 7.25×14.875, w/Diamond Accents
Herringbone 3×9
Hexagonal 6×6.9
Hopscotch Random Sizes
Milano 6×24
Roman 12×24
Subway Tile 3×6
HomeCraft & Luxury Bath of Raleigh are here to help
If you are interested in updating your bathroom, it's time to go for LUXURY. Speak with us today to learn more.