Do you have old and dilapidated windows at home? Sometimes, due to regular wear and tear, you might notice that your windows are in very poor condition. In such a scenario, you should always replace the old windows and get new Windows installed in place of it. We, at HomeCraft Windows, can be the right solution for you. We are one of the most established and reliable companies which have been in this field for more than 20 years now. We can provide you with a wide range of doors and windows that will be suitable for all kinds of interiors. We can provide you with composite wood as well as last windows in a variety of styles to suit the varying tastes and sensibilities of different homeowners. We are known for our high-quality products and highly efficient and dedicated services. We can also help you with installation and replacement services. So, if you are from Rocky Mount, North Carolina, Holly Spring, Durham, Cary, NC, or Raleigh, then you can opt for us.
Here, we have put together a few questions to ask a company offering you new windows. Take a look.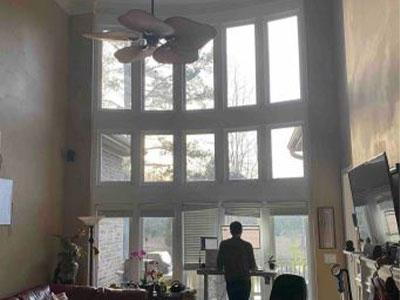 Do you have energy-efficient windows?
Everyone these days wants to make an environmentally conducive choice for their home products. Our resources are constantly depleting and we should do something to save our planet. That is why it is always recommended that you go for energy-efficient products, which will also cut down on your energy bills and save more energy.
Can you offer free quotes?
If you can get free estimates for the price of the windows, it will be easier for you to understand if the windows are affordable or not. That is why it is better if you can ask the company to provide you with a few free quotes so that you can match them with your budget and then make a decision.
So, after getting these answers, if you are planning to buy our windows, contact us today.