Your search is over if you have been trying to find a reliable source for windows in Raleigh, North Carolina. We have been firmly established as the go-to resource for top-quality products and installation work for years, and we greatly value the relationships that we have made in town. In addition to the services that we provide in Raleigh, we also install windows in Wake Forest, Rocky Mount, and Goldsboro.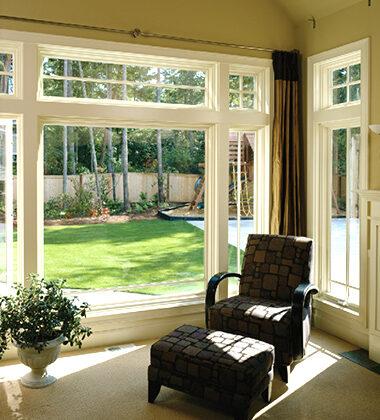 People often take pause before they make home improvements because they are concerned about the costs involved, and this line of thinking enters the picture when it comes to replacement windows. On the surface, this is certainly understandable, because most people live under budgetary constraints.
However, there is a bigger picture to consider. You do not have many opportunities to get something of value for nothing or next to nothing, and this is the equation when it comes to the new windows Raleigh homeowners can obtain from our company. Right away, you will start seeing lower heating and cooling bills when you have brand-new, energy-efficient windows throughout your home. This is all money coming back into your pocket, and it will add up considerably over time.
There is also the matter of the value of your property. A prospective buyer would definitely inspect the condition of your windows, and old, outdated, porous windows are going to be a major turnoff. On the other hand, brand new windows in your Wake Forest, Goldsboro, or Rocky Mount home will ratchet up the value considerably. When you combine this with the lower energy consumption, you may eventually look back on the purchase and come to the realization that you did in fact get your new windows for free.
We Are Here to Help!
Our company has always placed an emphasis on communication and top-notch customer service from the first point of contact onward. We provide personalized attention, and this is extremely important, because each homeowner has different needs. Plus, you may not understand all the options that are available to you, and we will be more than glad to explain them in detail.
After you make your decisions, our highly experienced, professional installation team can get busy, and we guarantee our workmanship. If you are ready to get started, you can ask a question or request a quote if you click this link, and we can be reached by phone at 919-827-8789.