HomeCraft Windows: Home Window Replacement and Installation in Raleigh – Durham, Cary, and the surrounding Triangle communities!
We offer everything from your basic budget friendly window to the most energy efficient windows in America.
Quality, Beauty and Efficiency for Your Home
All of us at Home Craft Windows believe that customer service and quality are more than just words – they are the standards by which we live and do business. Our customers are satisfied because we consistently adhere to those standards, and even exceed them. If you're ready to increase your home's value, lower your energy costs, and improve your home's appearance, then it's time to invest in replacement windows from Home Craft Windows. If you are a builder or building a new home, we have the products and experience to work out a full window line.

There are no upcoming events.

HomeCraft Windows Introduces Luxury Bath of Raleigh
Bathroom Conversions & Remodeling in Raleigh, The Triangle &F NC Surrounding Areas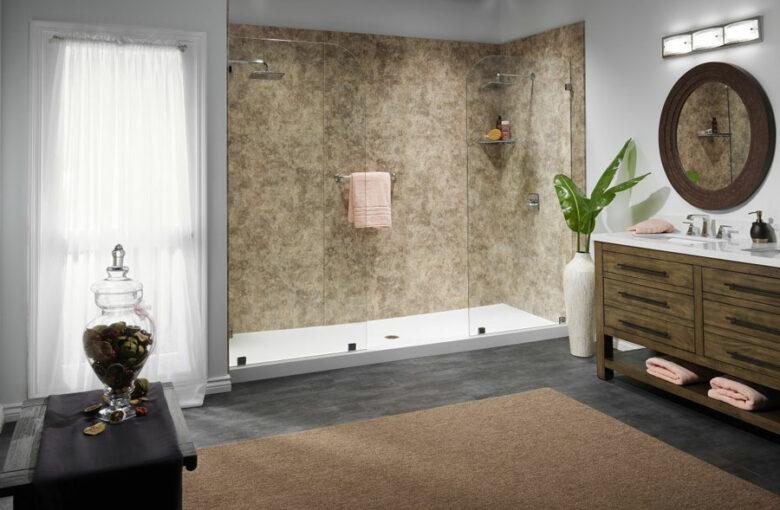 When you are looking to update your bathroom, whether that's doing a tub-to-shower conversion, bathroom remodeling, or other bathroom conversions, look no further than Luxury Bath of Raleigh. Serving Raleigh, Cary, Durham, NC, and the surrounding areas, Luxury Bath of Raleigh is the sister company to HomeCraft Windows. Each side complements the other when it comes to beautifying your home.
Their premier Luxury Bath products are made of the highest-quality acrylic, which are infused with Microban® technology to significantly inhibit mold and mildew growth. Along with their lifetime warranty, this ensures you'll never have to worry about leaks, chips, cracks, mold, or mildew. And with thousands of customizable design options—from subway tile designs to a multitude of other elegant surface patterns—you can transform your bathroom in almost any way you want. Learn more about these services and take advantage of our limited-time promotions.
Provide a great product at a great price with great customer service
We pride ourselves on being a locally owned and operated window and door installation company. We're built on a simple philosophy – quality products and superior customer service are how we provide the most attractive window options available. Your neighbors in North Carolina will tell you that whether you need new or replacement windows and doors from Home Craft Windows, we will provide you with headache-free options for your home.
For decades, Home Craft Windows in Raleigh has been a leader in the window installation industry. We have perfected the technology of adding a quality window or door product of any grade, in every room of your house, no matter what your style, from contemporary to classic, all backed by our amazing warranty. We stand by our customers. Our dedicated, professional team is just a call away and ready to help you.

---
Our Process
Enjoy beautiful, affordable, energy-efficient windows the EASY way. As a local leader in the Raleigh area for over 20 years, we're confident that our process ensures your peace of mind and a proper installation. You'll be guided through selecting your windows and doors, and our experienced team will measure, schedule and install them in your home, on-time.

In-home Consultation
We will come to YOU to get the process started. To begin, we will measure all your windows and doors. Once your selections are made, we will give you a quote.

Product Selection
We will present you with a wide array of options, not only for temperature and sound insulation, but also for the look and tint of your windows. We offer a range of styles designed to accommodate your style and budget needs.

Pre-Site Inspection
Before starting the project, we will take detailed measurements of your current windows & doors. We will evaluate the new sizes and scope of your project, so there are no surprises down the road.

Expert Installation
Once your custom windows arrive in our warehouse, we will reach out and schedule an installation date. We pride ourselves on the speed and effectiveness of our in-house installation crews.

Years of Enjoyment
Years of guaranteed comfort, energy savings, and lasting beauty will be your new reality. It all comes with our HomeCraft Lifetime Warranty from your premier local window installation company!

Value, Selection, and Expertise
World-class products, professional installation guaranteed and low pricing – that's what you can expect from Home Craft Windows, your local window and door retailer in North Carolina. We have a full line of windows and doors, and a team of home improvement specialists who are ready to provide you with the best solution for your budget. We have provided window replacement Raleigh, Cary, and Durham residents have trusted for decades, and we continue to provide top-rated window replacement services throughout Wake County and the Triangle area.