Window Replacement Companies in Clayton, NC
HomeCraft Windows is a trusted, professional window replacement company in Raleigh serving Clayton, NC, Wake County, and the Triangle Area of North Carolina. If you are in need of replacement windows for your home, contact HomeCraft Windows today!
You likely don't give a lot of thought to your windows. But if you notice that your energy bill has been higher, or you just can't shut out the noise from the outside world, then it might be time to look into window replacements for your Clayton, NC home. Also, when's the last time you had your windows replaced? If it's been more than 15 years, then you should be calling window replacements companies ASAP!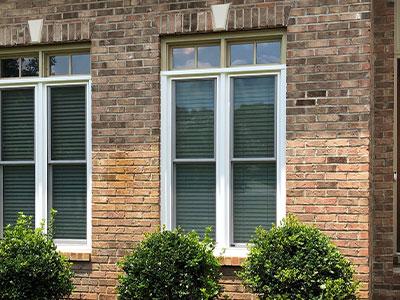 With decades of experience and quality products from respected suppliers, we pride ourselves on offering unmatched services that outshine other window replacement companies in the area. Our attractive and affordable window replacement options include but are not limited to:
Window Replacement Companies Offering Energy-Efficient Vinyl Window Replacements
If you're not a window expert, it can be difficult to read the signs and know when it's time to call up window replacement companies to inquire about new windows for your home. If you suspect that your windows require replacement, but you're not 100% sure, here are some telltale signs that you should call an expert today:
Cold drafts seeping into your home from windows
No insulation from single-pane windows
Decades without window replacements
Issues opening and closing windows
Visible rot, warping, and peeling
Faded furniture and shades
Heat loss in winter and increased heat in summer
Best Window Replacement Companies for Clayton, NC

Clayton, North Carolina, also called the satellite town of Raleigh, is a vibrant and friendly community that homes more than 20K residents. Quickly gaining popularity as the most popular city in Johnston County, Clayton, NC has plenty of indoor and outdoor entertainment options to provide to its guests and residents. From shops and dining downtown to parks and trails, Clayton, NC is a perfect combination of charm and adventure–ideal for families, professionals, business owners, and visitors alike!
At HomeCraft Windows we are proud to add to the appeal of Clayton, NC through quality and affordable window replacements. Unlike other window replacement companies in the area, we have an impressive selection of window styles, materials, and brands to choose from. Whether you're searching for sound-proof windows, attractive obtuse glass designs, or impact windows that will keep you safe from the outside elements, we're here to provide you with what you need at a price you can afford. Contact us today to learn more about our financing options!