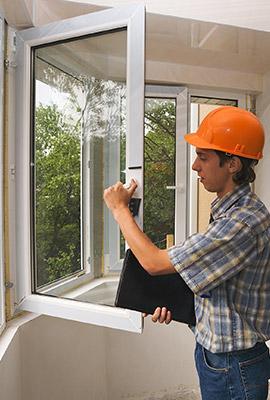 Window Replacement Companies In Cary, NC
Whether you're remodeling your home, your windows are more than 15 years old, or you're just looking for something new, we help you find the window replacement in Cary, NC, you need to increase the value and energy efficiency of your home. By upholding the highest standards of quality, beauty, and efficiency, we're amongst the top window replacement companies for Cary, NC, and the surrounding areas.
At HomeCraft Windows, we believe that your home deserves the best windows available, which is why we work with the most respected window suppliers to offer you quality solutions that last for years to come. From financing to installation and everything in between, it's no secret why we're considered one of the most trusted window replacement companies in the area.
Types of Window Replacements For Your Home
Replacing your home's windows can be a chore. From finding the right style, brand, and materials that fit your needs, it can be overwhelming searching for window replacements–but we're here to help!
Our skilled window replacement technicians work closely with you to understand your needs and budget, offering you their expert advice and opinions along the way. With options in energy-efficient windows, decorative windows, and everything in-between, we offer you an array of replacement options to fit your requirements. Some of our most common window replacement styles include:
Window Replacement Companies in Cary, North Carolina
Cary, North Carolina is one of the largest municipalities in the state. As one of the safest cities in the nation, families choose to settle down in Cary, NC where they enjoy endless options in indoor and outdoor entertainment. From 9 holes on the green to delicious meals downtown, there's something for everyone in Cary, NC. Not to mention, there are tons of great real estate options in the area if you're looking to make Cary your permanent home.
At HomeCraft Windows we are proud to hold the title of one of the top window replacement companies in the Cary, North Carolina area. With years of experience and a passion for our craft, we ensure that your Cary home always has the quality windows it needs. With an Elite Service rating from Home Advisor and AAMA certifications, we are the preferred window replacement company for your Cary home.