Window Replacement in Cary
When you purchase an older home, one of the first items to replace is the windows. Most homeowners don't realize that money is literally leaking out the windows, causing high air and heating bills. At HomeCraft Windows, our specialty is taking care of older homes by offering window replacement. We are a locally owned and operated window and door installation and repair company. We are known for our quality windows and outstanding customer service. We can install vinyl replacement windows, double-hung replacement windows, and custom replacement windows. We have created the Complete Guide to Window Replacement, which will help homeowners determine if they need replacement windows.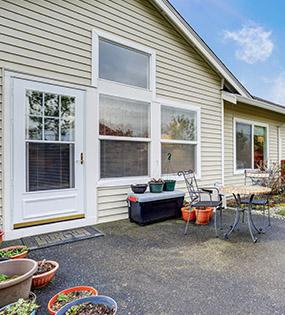 Installation for Window Replacement
Knowing that you don't have to be stuck with the same style window that is original to the house, may be the push that some people need, to consider window replacement. HomeCraft Windows works with many styles of windows, such as the traditional style, double-hung replacement windows. They also have garden windows, bow windows, casement windows, bay windows, and specialty windows. Whatever shape window you prefer, we can install them. Our window installers are factory trained to work with replacement windows. They will take the measurements of the current windows and openings, provide the flashing, then insert the replacement windows. When the replacements are complete they will make sure each window is trimmed and caulked.
Window Replacement Guide
Not sure if it's time for you to invest in window replacement. We can help. At HomeCraft Windows, we have created a Guide to Window Replacement. This will help you answer all your questions and offer guidance to determine if window replacement is your next step. Some signs to help you decide if you need window replacements are: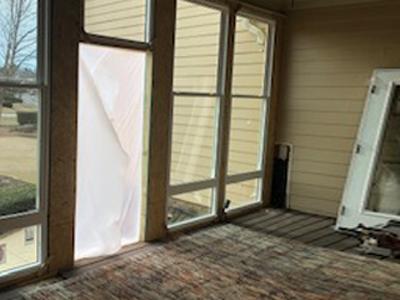 If you feel a cold draft coming from around the windows in the winter.

If your home heats up inside during the summer, even when your air conditioning is on.

Difficulty in opening, closing, and locking your windows.

Warping, peeling, and rotting around the windows.

Fading interior drapes, blinds, or furniture.

If you have decades old, single-pane windows with no insulation.
Choosing energy-efficient window replacements will help you see a difference in your energy and heating bills, as well as offer a new, fresh look to your home. For more information on window replacement in Apex, give us a call at 919-276-5400.
Cary, NC
Something for everyone in Cary, NC. If you like to spend time out in nature, you can visit the Fred G. Bond Metro Park or Hemlock Bluffs Nature Preserve. If you like to spend your afternoon on a golf course then head over to Lochmere Golf Club. Play 18 holes or practice at the driving range. When you're done, head over to the club restaurant for a relaxing meal.