Window Replacement in Apex
As a locally owned and operated window and door installation and repair company, we pride ourselves on exceptional customer service and quality products, such as vinyl replacement windows, double-hung replacement windows, and custom replacement windows. If you live in an older home, window replacement may be the way to conserve energy and lower your bills. But how do you know if window replacement is the answer? At HomeCraft Windows, we work with our clients to make sure they understand the window replacement process. We developed the Complete Guide to Window Replacement, which answers the many questions you will have when deciding if that is the best option for you.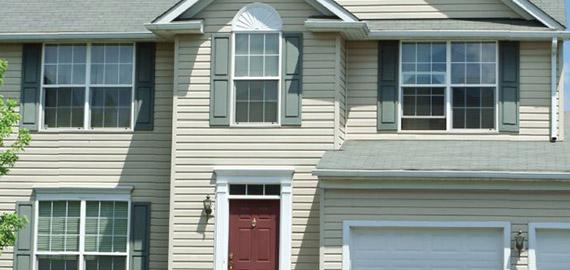 The Complete Guide to Window Replacement
When you are not sure if window replacement is necessary, rely on our Guide to Window Replacement to help answer your question. The first step in deciding if you need replacement windows is if you feel a cold draft coming from around the windows. If so, that's a sign that it is time for replacement windows. Other signs you should look for are:
If your home gets warm inside in the summertime and there is heat loss in the winter.

Opening, closing, and locking the windows properly becomes a problem.

You see visible peeling, rotting or warping around the window.

You have single-pane windows with no insulation.

Fading of interior items, such as furniture, shades, blinds or drapes.

Decades old windows.
Windows bring light and beauty into your home. They also help regulate the temperature. If you choose energy-efficient window replacements, you will see a difference in your energy bills.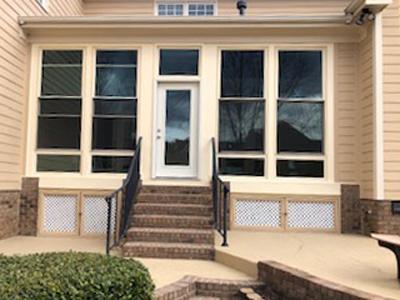 Window Replacement Installation
When considering window replacement, you aren't stuck with the same style windows that you originally have. There are many different window replacement styles available, such as double-hung replacement windows. These windows are traditional in style. Other window styles available are garden windows, bow windows, bay windows, casement windows, or specialty windows. Whichever shape you need, our factory-trained replacement window installers will measure the current window and opening, and properly flash each one. Then our professionals will insert your new custom made replacement window. Once it's in, we will make sure it's trimmed and caulked properly. For more information on window replacement in Apex, give us a call at 919-276-5400.
Apex, North Carolina
Railroad enthusiasts head to Apex, North Carolina to visit the North Carolina Railroad Museum. Take a self-guided tour to learn about the railroad, its equipment, and history. Then you can ride on historic steam engines which have been carefully restored. Then walk Hughes and Salem Streets, where you will find the Apex Union Depot from 1914, showcasing Victorian architecture. History abounds in Apex, NC.