Whole Home Siding Replacement in Raleigh, NC
Are you looking for a reliable contractor for siding installation in Raleigh, NC? Look no further than HomeCraft Windows.
We specialize in ASCEND composite siding options. Our composite siding technology is excellent for whole home siding replacement. Besides being easy to install, it is durable and will keep your home safe and beautiful for years.
If you're ready to replace your existing siding, contact us for more information about our Raleigh siding installation services.
Let's get started
Introducing ASCEND Composite Siding
Siding Installation in Raleigh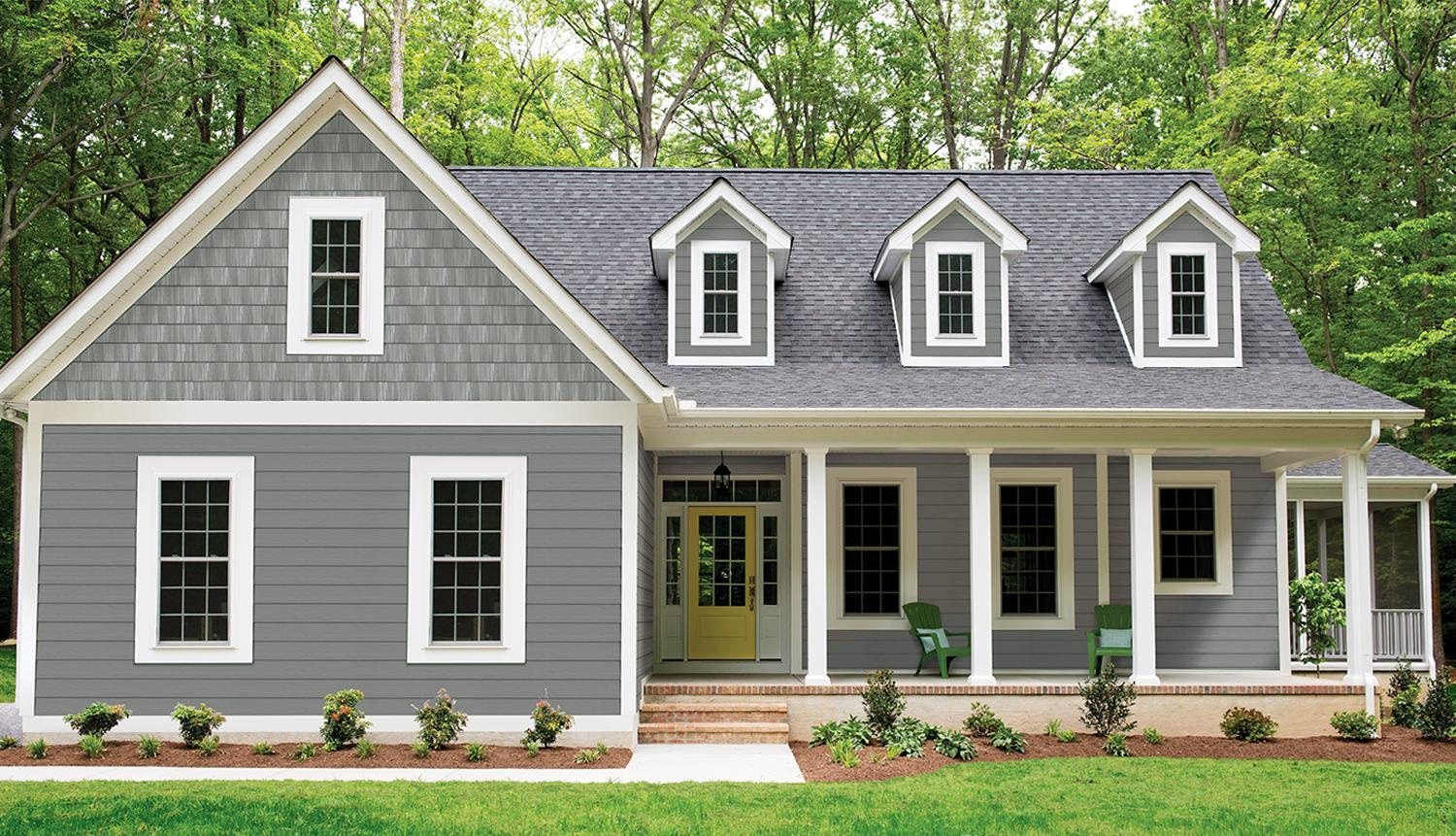 Siding is a critical part of any home design. It keeps the elements out, helping prevent moisture build-up and rot that could compromise your home's structural integrity. If your siding panels are over several decades old, consider replacing them to keep your home protected.
You may also consider whole-home siding replacement if you notice any of the following signs:
Fungus, mildew, and mold build up on the siding
Cracked, warped, or rotted siding, espcially the top row of siding
Bubbles or blisters of paint or siding material
Washed-out or faded siding color
Peeling or bubbling interior paint
Increased energy consumption and bills
If you notice these signs on your Raleigh property, don't hesitate to contact HomeCraft Windows for high-quality whole-home siding replacement. Before we start the replacement project, our professional team will evaluate your needs and calculate square footage to ensure the best results. Then, we'll get to work restoring your home's beauty using the best equipment like tin snips.
We aim to give our customers the quality service they deserve. When you hire us for your home siding replacement, you can be confident that we will install every piece of siding with the utmost professionalism, including the top edge, cut edge, corner posts, and trim pieces.
Home Siding Installation in Raleigh, North Carolina
Raleigh is the state capital of North Carolina and the seat of Wake County. Its nickname is the City of Oaks, thanks to the numerous oak trees that line the streets in the middle of the city. Raleigh is home to about 474,069 residents as of the 2020 U.S. Census, making it North Carolina's second-most populous city. It is also among the country's fastest-growing cities. The city derives its name from Walter Raleigh, the founder of the lost Roanoke Colony in modern-day Dare County.
HomeCraft Windows proudly provides professional siding installation services in Raleigh, NC, and the surrounding areas. We offer ASCEND composite siding in over 20 color options to suit your desired style.
Contact us today to schedule a free consultation for siding installation and replacement in Raleigh, NC.
HomeCraft is here to help
If you are interested in updating your home's siding, it's time to ASCEND. Speak with us today to learn more.