Do you plan to build a house from scratch? Or are you looking to give your home a new makeover? Since windows are one of the primary elements in your house which are not just responsible for the entry of light and air but also to keep your belongings safe, you should begin by choosing the right kind of windows for your house. And if you are renovating, you should check for damages in your windows and see if it needs replacement. You should go for vinyl replacement windows because these are durable, available in great variety, and quite affordable. We, at HomeCraft Windows, can be the right choice for you. We are an established and reliable company which has been in this field for more than 20 years now. We can provide you with entrance doors, window installation, and even window replacement services. We have a variety of styles and different textures and materials for windows so that it suits all kinds of homeowners with different tastes and sensibilities. We are known for our quality craftsmanship and dedicated services. So, if you are based in areas like Raleigh, Durham, Cary, NC, or Wake Forest, then you can choose us.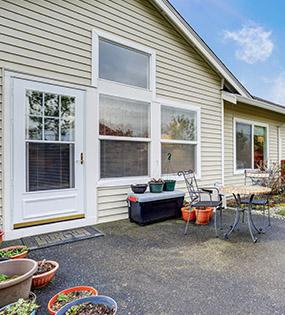 Here, we have put together a few questions to ask a company offering new vinyl replacement windows. Take a look.
Do you offer installation services?
You must understand that simply buying the right kind of replacement windows will not be enough; you will also have to get it installed in the proper manner in order to enjoy its benefits. That is why you should ask the company if they can help with installation or not.
Can you offer free quotes?
The next thing that you should ask the company is if they can help you with free estimates or not. Having an estimate is always great because you can understand if it is an affordable choice or not. You can also compare the quotes with others And make a more reasonable choice.
So, after getting the answers, if you are interested in choosing us, contact us now.