Vinyl Replacement Windows in Cary, NC
Whether your home is old and outdated, or you're just looking for a change, vinyl replacement windows give you exactly what you need. As an affordable and attractive window replacement option, vinyl windows come in various sizes, materials, and colors for a customized look that updates the ambiance and energy-efficiency of your home. If you're looking for a low maintenance alternative to traditional residential windows, then vinyl replacement windows are the way to go!
At HomeCraft Windows, we work with you and your finances to provide you with the home window replacements that suite your home and your budget. Handling all aspects of selection and installation, we serve Cary, NC, and the surrounding areas with window services that get the job done right the first time around. Contact us today to chat with a professional about your window replacement needs.
We help you select the vinyl windows replacements that you need to improve your home and/or business. By helping you assess your current windows, we recommend the right replacements that suite your requirements and handle window installation to make the process hassle-free and simple for you.
Custom Vinyl Replacement Windows in Cary, North Carolina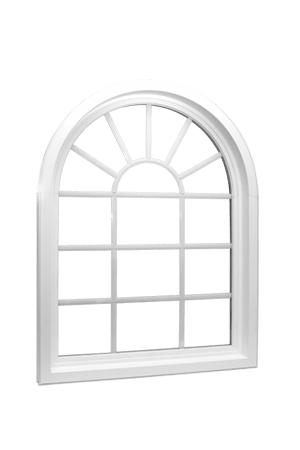 As one of the best places to work in North Carolina, Cary offers residents quality living options in a beautiful location surrounded by nature. With diverse options in dining, entertainment, and outdoor recreation, Cary has a little of something for everyone. Whether you own a home or business in the area, we help you find the custom vinyl replacement windows your building requires to improve energy efficiency and structural integrity.
With years of combined experience and dedication to our craft, we help you find the right custom vinyl replacement windows at a price you deserve. Our custom window options include a range of options such as:
Vinyl Double Hung Windows – Double hung windows are an aesthetically pleasing, low maintenance window option with top and bottom window sashes that can be easily adjusted for different ventilation options. Ideal for all rooms of your home or business, double hung windows give you the style you need at the price you can afford.
Vinyl Special Shape Windows – We help you create customized vinyl windows to accommodate all your window replacement needs. By mixing and matching different materials, colors, and styles, we work with the most reputable carriers in the business to create you one of a kind windows.
Vinyl Sliding Windows – Sliding windows are ideal for nearly all spaces. With simple designs and easy maintenance, you can improve your vista to the outside world and the natural light in your home or business.
Our company, Home Craft Windows, is a premier resource for vinyl replacement windows in Cary, NC. Many homeowners in the area are in possession of very valuable property, and quality is of the utmost importance to these discerning individuals. The products that we source are second to none, and our technicians in the field are meticulous, committed professionals. Though we never compromise on quality, we know that our customers are not interested in writing any blank checks. When you work with us on a Cary, North Carolina vinyl replacement window project, you can be certain that you will get maximum value for your home improvement dollar. Regardless of where you may live in this beautiful city, from the Route 751/Okelly Chapel Road area east to Macedonia and Piney Plains, we can provide you with quality vinyl replacement windows that will make your neighbors say "wow."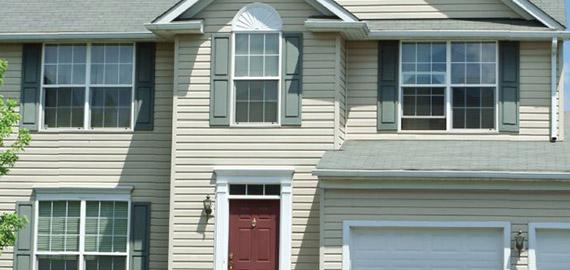 The Vinyl Advantage
If you do not know much about windows, you may be surprised to hear about all of the advantages that you gain when you utilize vinyl replacement windows. First and perhaps foremost, there is the matter of energy efficiency. Temperatures can dip to frigid levels during the depths of winter, but it can also get quite hot during the summer months in Cary, North Carolina. Vinyl replacement windows are extremely energy efficient, and modern products are designed to minimize heat loss in the winter and limit heat gain in the summer. In addition to the energy efficiency advantages, these windows are very easy to clean and maintain. Soap and water will do the trick, and there will never be any need for sanding and repainting when you have vinyl replacement windows. Plus, when it comes to aesthetics, it is hard to top these windows. They come in many different shapes and sizes, and there are multiple different color options, so the design possibilities are endless.
Give Us a Call Right Now!
You are making a big decision when you are engaging in any type of home improvement project, and we thoroughly understand this dynamic. Customer communication is extraordinarily important to us, and we would be more than glad to answer all of your questions and explain your options to you so you can make fully informed decisions. If you are ready to take action, you can reach one of our knowledgeable Cary, NC vinyl replacement window consultants right now at 919-827-8789.