Vinyl Replacement Windows in Apex, NC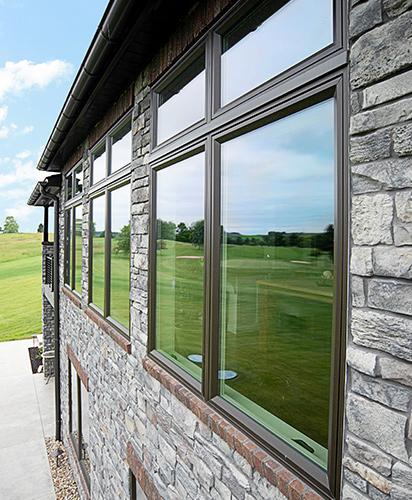 Your windows are the eyes of your home. They can enhance your living space and add functionality to your house. However, when your windows aren't doing their job then it's time for window replacements, and there's no better option than vinyl windows.
Vinyl replacement windows are the ideal option for Apex, NC homeowners looking for durability and affordability. With various colors and styles to choose from, we help you find the vinyl replacements that add value and appeal to your home. Give us a call to get started!
Window Replacement for Vinyl Windows in Apex
Did you know that your windows need to be replaced every 15-20 years? But how do you know if your windows need to replaced sooner?
Your windows have a responsibility to keep you safe and secure, and if your windows are experiencing any of the following signs then it may be time to replace your windows sooner than their warranty expires:
Excessive Noise – If your windows aren't protecting your home from the noises of the outdoors, then it may be time for window replacements.
Drafts – If you feel the breeze of the outdoors seeping through your windows then it's a sure sign that it's time for new replacement windows.
Soft Frames – If your window frames are soft and/or damp to the touch, you need to look into window replacements. This is an indication of rot and water infiltration that can weaken your home.
Difficulty Closing – If you find it difficult to open and close your windows then it may be time to look into replacements. Your windows should serve in keeping your home safe, and if you can't close them properly then your safety has already been compromised.
Vinyl Replacement Windows in Apex, North Carolina
Known for its small-town charms and historic appeal, Apex is an enticing and magnetic community that draws in singles, retirees, and families looking for a quiet lifestyle. Nicknamed "the peak of good living", Apex, North Carolina lives up to its reputation with safe living options and a strong community feel that welcomes individuals from all walks of life. From shopping in small boutique stores to eating at some of the best restaurants in the state, Apex is a great place to visit for the day or hang your hat for good.
At HomeCraft Windows we're a leader in window replacement services for Apex, NC, and the surrounding areas. From all aspects of selection and installation, we make the process hassle-free so you can get your new vinyl replacement windows ASAP. Working with the most reputable vinyl window brands in the business, we help you equip your home with durable, secure, and functional vinyl replacement windows that last for years to come.