Siding Installation and Whole Home Siding Replacement in Apex, NC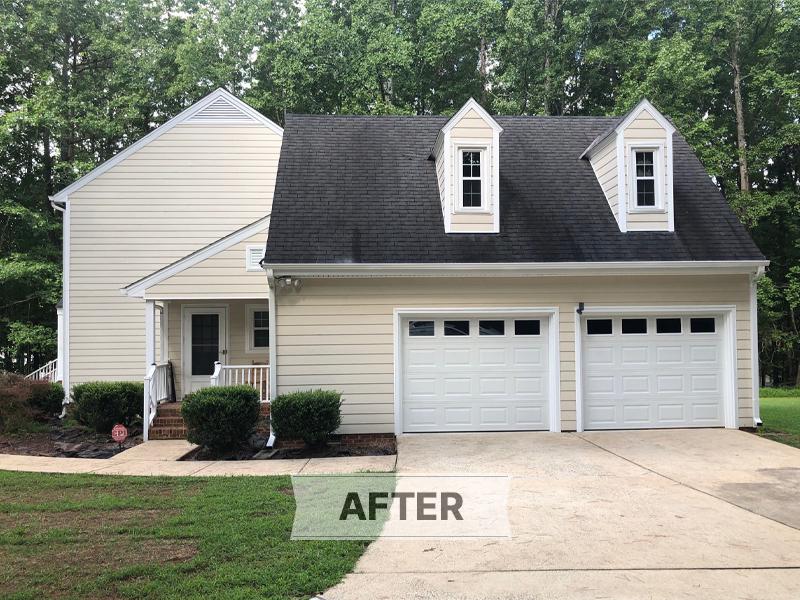 If you want to replace your old or damaged siding, call the professional siding installers at HomeCraft Windows. We have over 20 years of experience offering siding installation and whole home siding replacement services in Apex, NC, and the surrounding areas.
We specialize in ASCEND composite siding technology, which is easy to install and will keep your home safe and beautiful for years. This siding option boasts (GP)² technology, protecting your property from wind, fire, and other harsh elements.
Contact us today to learn more about our siding installation and replacement services in Apex, NC.
Let's get started
Introducing ASCEND Composite Siding
Home Siding Replacement in Apex, NC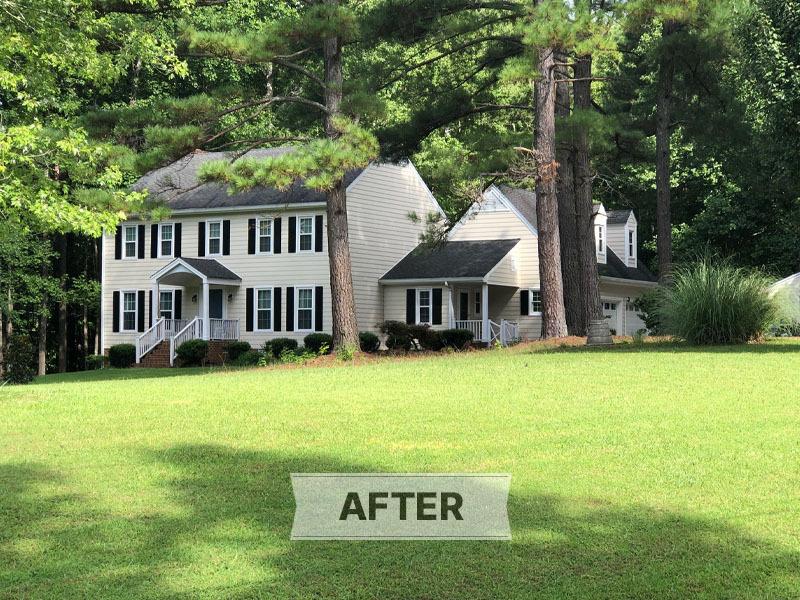 Siding is integral to your home's structural integrity, protecting it from everything Mother Nature throws its way. Ensuring your siding is always in good condition will save you money on repairs and replacements in the long run. Don't have any siding? We offer installation too.
If your siding is over 20 years old or exhibits signs such as chipped paint, missing parts, mold, warping, or wood rot, you should contact a reputable siding contractor to replace it. Besides enhancing your home's protection and energy efficiency, siding replacement will dramatically improve your property's curb appeal and make it feel brand new.
You can expect to pay up to $15,000 for replacement or installation, depending on the size of the siding project, your property's square footage, type of siding, and other factors. HomeCraft Windows does its best to make whole home siding replacement in Apex affordable.
We offer various siding materials, including fiber cement siding and brick and stone siding, to suit your desired style and budget. When you choose our ASCEND composite siding options, you will enjoy an outstanding aesthetic, fast installation, and a lifetime warranty. ASCEND comes in 20 low-maintenance color options for your perfect custom look.
Siding Installation in Apex, North Carolina
Apex is in Wake County, North Carolina. A 1905 USGS publication on etymology explained that the town's name refers to the highest point between the Deep River and Raleigh. Apex got its official incorporation in 1873, and it is home to about 58,780 residents as of the 2020 U.S. Census. The town provides several recreational facilities and parks, including Apex Community Park, Kelly Road Park, Apex Jaycee Park, and Salem Pond Park.
HomeCraft Windows proudly provides window installation, window replacement, siding installation, and whole home siding replacement to homeowners in Apex, NC, and the surrounding areas. Contact us today to learn more about our composite siding options for your Apex home.
HomeCraft is here to help
If you are interested in updating your home's siding, it's time to ASCEND. Speak with us today to learn more.