Siding Installation in Cary, NC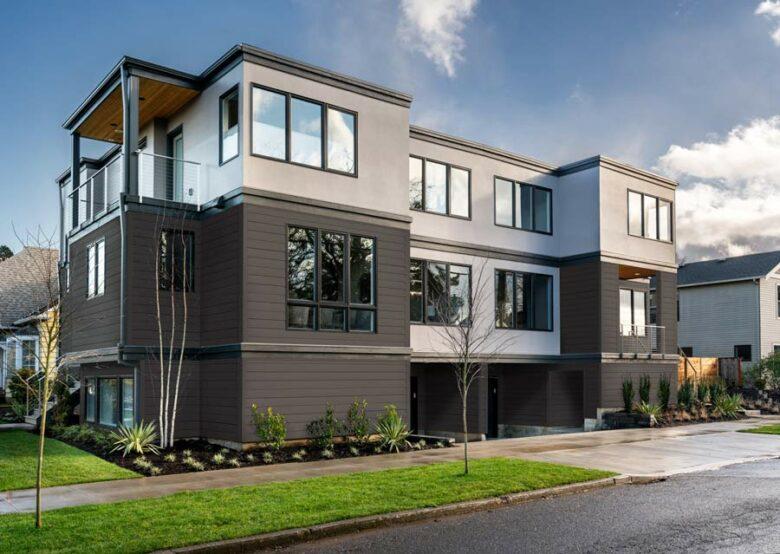 HomeCraft Windows has been helping Cary homeowners for two decades in finding the right window installations and the right siding installation. Customers will find that HomeCraft has excellent ratings due to our dedication to our industry and customers. These two components that ensure we can reach these goals are the quality of the materials we install and our excellent sales staff.
When it comes to a siding installation, our customers are looking for different options that will fit what they are looking for – value, performance, curb appeal, or anything else. The good news is that these options are all available in one product. The reason is that the siding installation we offer from ASCEND Composite Cladding System. Here are some of the fantastic benefits of a siding installation with ASCEND:
Amazing color options – these are deep, ingrained colors that will last for years, even on the darkest grays, blues, and blacks.
Incredible strength – an award-winning mix that includes glass particles, impact modifiers, and titanium dioxide for added structural stability, strength, and heat resistance.
Resistant to environmental factors – UV rays, heat, pests, dings, and more that result in warping, shrinking, swelling, or rotting.
Energy efficiency – blocks UV rays and all types of weather extremes to help stabilize home interior temperatures no matter what the thermometer says outside.
And one of the best aspects of the ASCEND siding is that your new siding installation will come with a lifetime warranty. This is almost unheard of in any exterior home improvement installation, but the composite engineering of ASCEND siding is so advanced, it's designed to last for years.
Let's get started
Introducing ASCEND Composite Siding
Siding Replacement Company in Cary
Siding is an excellent option for Cary homeowners who are looking for long-lasting value and performance. These days siding is different than what you might remember, and you owe it to yourself to see the new changes. We know our customers in Cary are looking for a home siding replacement that will last for years, and even if they move, it will still add to their home's resale value. So when you are ready to learn more about a home siding replacement for your Cary home, call us, and we'll have one of our sales team come out to discuss the various options available for you.
Home Siding Replacement Contractor in Cary, North Carolina
Cary might not be a household name across the nation, but that will most likely change if the rate of population growth continues. While Cary is the 7th largest municipality in North Carolina, the population doubled from 1970 to 2000. The population still has significant increases, around 50% in the past two decades.
HomeCraft is here to help
If you are interested in updating your home's siding, it's time to ASCEND. Speak with us today to learn more.