Are you happy with the performance of your current windows? Maybe it is time to get yourself an update and install top-notch replacement windows. At Home Craft Windows we have been a leading provider in windows, doors, and sidings, for over 15 years now. All our products require very little maintenance, are durable, easy to operate, secure and safe. Apart from coming in various colors, styles, these windows are highly energy-efficient. If you want to give your windows a wooden look, then you can choose from our vinyl replacement window option; they form a great alternative to original wood but will never warp or rot like real wood. We take great pride in our knowledgeable team of professionals who dedicate their time to pick out the right product for you and also answer all your questions patiently.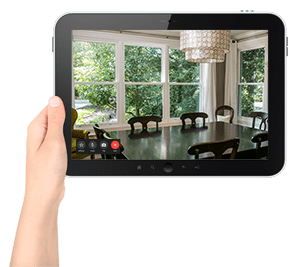 Below we have mentioned 3 basic reasons why you need to invest in replacement windows. Take a look. 
Make your home energy efficient

 
Making your home energy-efficient is beneficial for your wallet as it will reduce your energy bills to a great extent. The multi-pane glasses in these windows insulate and regulate the temperature of your rooms thus putting less stress on your HVAC systems. 
Living in busy cities, one has to encounter a lot of unwanted noises. While the old dated windows are incapable of cutting down the noise pollution, the new replacement ones are successful in keeping the noise outside. These windows do not allow sound transmission thus maintaining your privacy. 
Older windows generally are easy to pick and provide little to no security to your house. Whereas, the replacement windows are of a higher quality with a multi-lock facility, which is almost impossible to open from outside. Also, the glass panes are so hard that they never break. 
So, if you are looking for replacement windows in the regions of Cary, Sanford, NC, Knightdale, Holly Spring, Rocky Mount, Hillsborough, NC, you can get in touch with us.