Are you windows looking dull and shabby? Do you have holes in your windows? Or are your windows broken and not functioning properly? Well, these are all signs that you need to change your windows and get them replaced. You have to realize that windows are important for your home. If these are not functional, then you have to understand that your house will not get the right lighting and air it needs which causes health risks. We, at HomeCraft Windows, can help if you want to replace your windows. We are an experienced and reputed company which brings you a wide range of replacement windows in different styles that could really change the look and feel of your house. We are a locally owned and operated company that has been catering to a number of clients. So, if you are from areas like Cary NC, Clayton, Durham, North Carolina, Raleigh, or Sanford NC, then you can resort to us without further hesitation.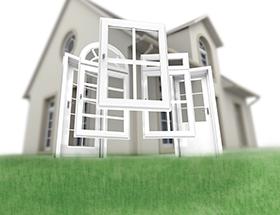 Here, we have put together a few great ways in which HomeCraft Windows can be the right choice for you. Take a look.
You must want a durable product regardless of what you are buying for your house. You should make sure that the quality is such that these windows last for long. And our windows have a high quality so you can rely on these for years.
Another vital thing is that our windows are made of products that are energy-efficient. So, we can help you preserve energy. These will cut down the energy costs at home and help you save on your bills.
Our windows can also help you save money because these are extremely affordable. Regardless of your budget, you will be able to afford these.
So, if you are interested in our windows, get in touch with us today.