Are you renovating your house? It is important to give your homes a great makeover from time to time because it will keep your house well-maintained for a long time. One of the most essential and common parts of the house which require repair or replacement is your windows. A window is a crucial element of your house as it regulates the amount of sunlight and air you are getting in each room as well as it protects you from unwanted intruders who might slip inside your house if the windows are broken or open. That is why if your windows are not functioning well, then you should get replacement windows. We, at HomeCraft Windows, can help. We have a wide range of replacement windows which will further enhance the value of your home and make your lives more convenient and comfortable. Right from the Bay, Bow, Slider, to the Double-hung, Awnings, and what not, there are a number of options which will spoil you for choices. So, if you are located in areas like Apex NC, Cary, Durham, Raleigh, Sanford NC, or Wendell, you can resort to us.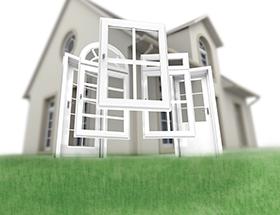 Here, we have put together a few common factors to check about the replacement windows before buying. Take a look.
One of the most common things to check about your windows is that if you can open or close it properly or not. Make sure the process is not too complicated that you will require assistance in opening or closing it.
Nowadays, everybody is conscious about the environment. So, there is an increasing popularity for the energy-efficient products. Moreover, your energy bills will be reduced if the product that you are buying is energy-efficient.
So, after checking these essential factors, if you are still interested in choosing our windows, get in touch with us now.