Patio Doors and Sliding Glass Doors in Raleigh, NC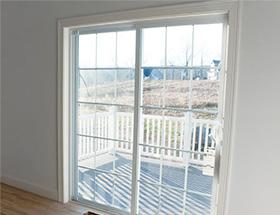 Our team of experts at HomeCraft Windows helps you find the right patio door for your needs. Whether you're looking for a custom design or standard sliding glass doors, we have a vast range of patio door options to fit your tastes and your budget. Contact us today to learn about our patio door options!
Patio Doors in Raleigh
Patio doors are an essential addition to your home and/or your business. Whether you have an extravagant outdoor area or not, patio doors serve a practical purpose for your home or business and provide you with functionality. Installing a new patio door can provide you with a range of benefits such as:
Improved Light – Sliding glass patio doors act as the largest window in your home. Functioning to improve the light flow of spaces, a freshly installed patio door is ideal for home and business owners looking to amp up their indoor space.
Ventilation – In addition to light flow, a sliding glass door for your patio can increase the ventilation of your indoor area. Whether you want to cool off during the summer months or enjoy a nippy chill in the winter, a patio door provides you with improved airflow.
Energy-Efficiency – Believe it or not, your patio door can actually save you energy By reducing the need to run your AC unit or turn on your lights, a quality sliding glass door helps you keep your money where it belongs–in your pocket!
Property Value – Sliding glass patio doors can help you grab a buyer's attention when selling your property. Whether you're looking to sell, or don't plan on leaving anytime soon, having an attractive patio door can increase the value of your home or business.
Sliding Glass Patio Doors in Raleigh, North Carolina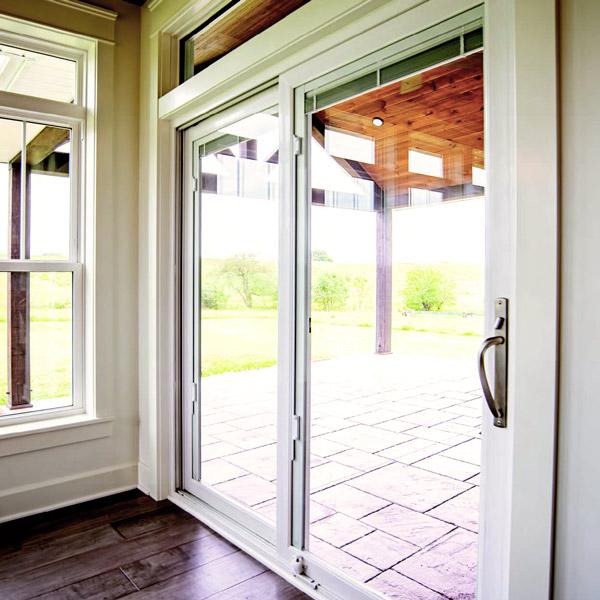 Raleigh is not only the capital of North Carolina, it's a suburban paradise that gives its visitors and residents a diverse selection of living and entertainment options. Unlike other capital cities in the United States, Raleigh is relatively safe and provides its residents with a high quality of life in a beautiful and lively location. If you're looking for sliding glass patio doors in Raleigh or the surrounding areas, then get in touch with us!
At HomeCraft Windows we help businesses and residents in Raleigh find the right sliding glass patio door solutions at great rates. With simple financing options and a range of styles to choose from, we make all aspects of patio door installations easy on you so you can enjoy your new sliding glass door without worrying about the cost. For whatever your needs may be, we help you find the right sliding glass door that enhances your home or business.