Home Window Installation in Durham, NC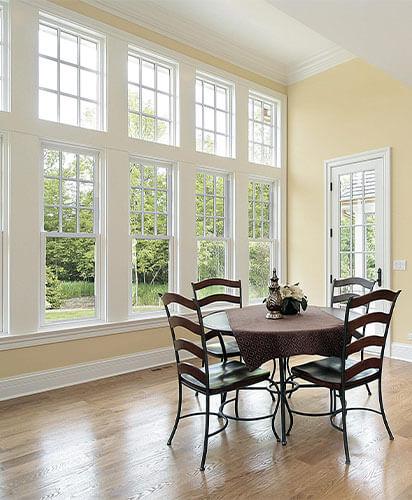 At some point, every home needs a window replacement. From a stray baseball to a need for a whole-home upgrade, the installation of new residential windows is a necessity. With so many replacement window choices, this is a significant decision and investment.
This is where HomeCraft Windows makes your selection easy and stress-free. Our free in-home estimate takes all the guesswork out of choosing the perfect windows for your Durham, NC, home.
Window Replacement in Durham
There are many reasons you need replacement windows. If your windows leak or they have cracks, or they are just plain old and inefficient, HomeCraft Windows has the replacement for you. Typically finishing a whole-house installation in one day, we are focused on providing superior service for you.
Our double-hung windows offer the ultimate in vinyl technology.
The sashes tilt and lift out for easy cleaning.

There are no screws, gaps, or holes because the frames are fusion welded.

The heavy-duty rollers allow for easy up-and-down movement.
Beautiful garden windows bring maximum natural light to your kitchen.
The windows project out from the house to allow fresh herbs or potted plants to add living beauty to your home.

They never need scraping or repainting.

The sloped roof lets rainwater drain off easily.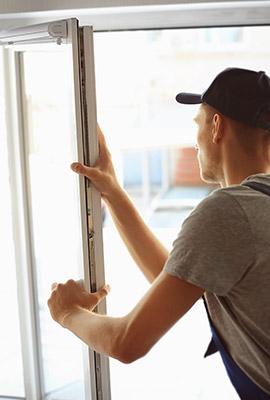 Dazzling bay windows can give you a 180-degree view of the outside landscape.
This is a series of three windows with a gorgeous arched top.

The windows merge the outside with the inside for an amazing view.

They bring architectural interest to the interior and exterior of your home.
Window Replacement Companies for Home Window installation in Durham, NC
The team of trained installers at HomeCraft Windows provides you with stress-free installation. We have world-class products, professionally trained installers, and incredible pricing. Our goal is to minimize the disruption that new window installation brings to your home. We do so by carefully removing each old window, installing your new window securely, and applying the trim finishes. We want to leave your home in the best way possible.
HomeCraft serves residents of Durham and the surrounding area. Home to many well-known educational institutions and world-renowned research facilities, Durham is perfectly located between Chapel Hill and Raleigh, NC. In recent years, Durham has begun revitalizing its downtown with the renovation of many historic buildings.
As the city grows, HomeCraft is proud to serve the community with high-quality replacement windows. We have the windows for your home, backed by our lifetime warranty. Call today at 919-241-5259 for your superior replacement windows.