Home Window Installation in Cary, NC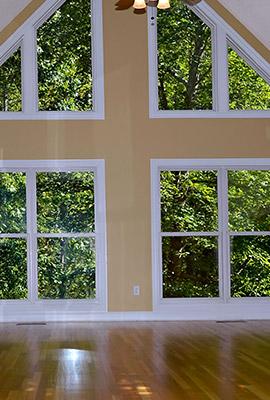 All residential windows will last for several years, but they have a shelf life. Whether you have a broken window on your hands or want an upgrade that will increase your home's value, a window replacement may be necessary.
HomeCraft Windows is a top window installer serving the Raleigh, NC, area, including superior home window installation in Cary, NC. We have years of experience providing top-tier services, products, and customer support to clients throughout the region. We specialize in window and door installations at affordable prices.
Window Replacement Companies in Cary
When it's time to replace windows, there are many factors to consider, including window materials, styles, colors, types, measurements, and more. Because this home improvement project involves a lot of planning, many homeowners become overwhelmed with the process.
HomeCraft Windows goes above and beyond to ensure that the window replacement process is as hassle-free as possible for every Cary, NC, client. Not only will we help you determine the best windows for your home, but our team will also remove the old units, install the new ones, and insulate them. We finish the job by installing interior and exterior trim for added visual appeal.
Unlike other window replacement companies, HomeCraft Windows takes pride in each project and believes customer satisfaction is a top priority. Our window installers provide expedited installations as well as clean-up services. We'll also take care of the disposal of old windows so that you can enjoy your home's newest features immediately without stress or worry.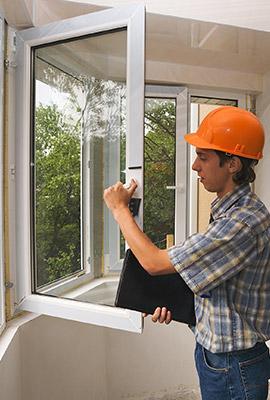 Home Window Installation in Cary, North Carolina
There are several reasons Cary, NC, residents seek new window installations. Perhaps their current units are old and drafty, or maybe they require more maintenance than the homeowner prefers to provide. Old or damaged windows can also affect a property's security, appearance, and value and cause furnishings and art to fade from ultraviolet exposure from sunlight.
Air leaks are perhaps the most common reason to replace windows. Without an adequate seal, outdoor air can seep inside and alter indoor temperatures, causing the HVAC system to work harder. With HomeCraft Windows' installation service, you can be confident that your new windows will not allow air to seep in.
Cary is one of the best places to reside in North Carolina because of its exceptional school district, mild weather, and plenty of local amenities. It prides itself as being the type of town that proudly welcomes people into the community, creating a city of more than 100,000 diverse residents.
HomeCraft Windows work with Cary homeowners to find the best window solutions at affordable prices. Contact us today at (919) 276-5400 to schedule a consultation.