Front Doors, Exterior Doors, and Entry Doors in Raleigh, NC
At HomeCraft Windows, we provide Raleigh, NC homeowners with affordable and attractive exterior door solutions that enhance their homes. With a broad inventory of entry doors from the most respected exterior door manufacturers, we help you find the right door for your needs and your budget. Call now to request a free quote! 919-276-5400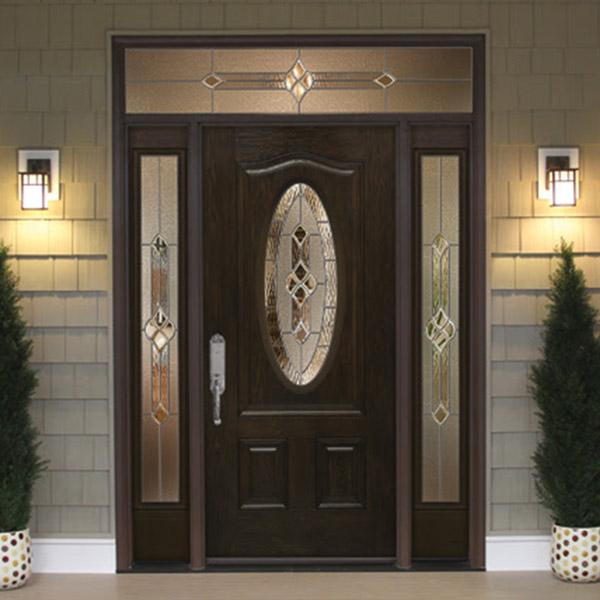 Front Doors in Raleigh, NC
Your front door is not only the passage to your home, it's your first line of defense against safety threats. If your door is less than impressive, or lacking in security function, it may be time to install a new front door. At HomeCraft Windows, we carry an impressive inventory of front door and entry door solutions for homeowners living in and around the Research Triangle. With front door models that fit every budget, it's our goal to help you find practical and affordable exterior doors that fit your needs.
Purchasing a new front door for your home has many benefits including:
Increased home value – A practical and attractive entry door can increase your home's value and make it more desirable to potential buyers. Wooden doors and fiberglass doors are durable exterior door options that look great and can be completely customizable.
Security functionality – Your front door is the entry to your home. If you're looking to safeguard your home from threats such as theft and natural disaster, you need to find a sturdy front door that provides you and your loved ones with optimal safety. Steel doors are a great option for Raleigh homeowners looking for security.
Energy efficiency – Old and outdated front doors are more likely to have holes and leaks that can let out air and increase your energy consumption. Updating your Raleigh, NC home can ultimately save you money and reduce your carbon footprint.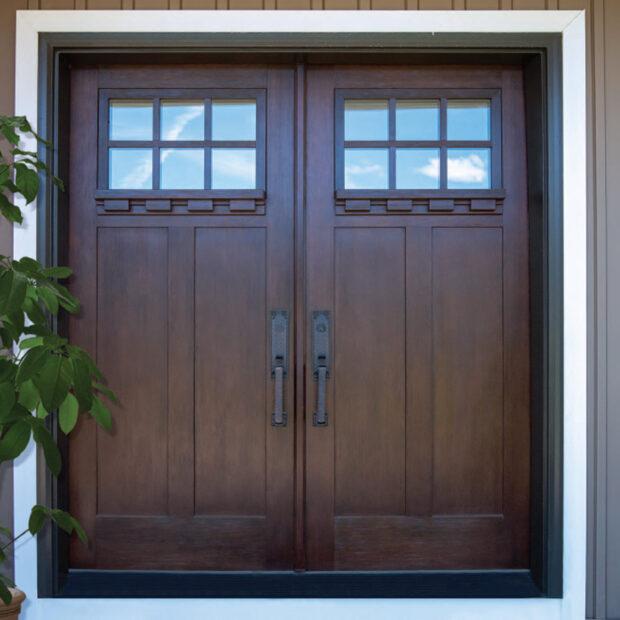 Exterior Doors in Raleigh, NC
Raleigh, NC is not only the capital city of North Carolina, but it's also a charming city located in the heart of Wake County. Embodying southern charm and hospitality, Raleigh is known as one of the best places to live in North Carolina. With affordable and attractive real estate options, it's no secret why families choose to settle down in Raleigh, NC.
At HomeCraft Windows we provide Raleigh homeowners with a range of exterior door options for their homes, including patio doors, storm doors, french doors, and sliding glass doors.. With a selection of styles, colors, and materials, it's our pleasure to provide clients with affordable entry and front door options that enhance the look and security of homes. In addition to the many attractive styles we carry, we offer a range of eco-friendly, energy-efficient entry door solutions for everyone's budget. From design to installation our team of professionals is there every step of the way to offer their advice and expertise. With nearly 20 years of experience, we offer thoughtful exterior door solutions from the most reputable providers in the business.