Entry Doors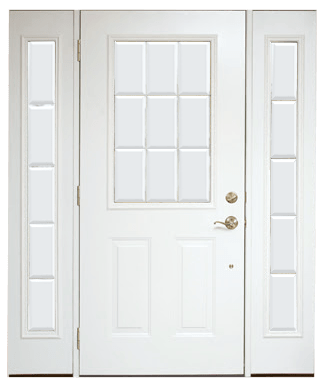 We offer a wide range of entry doors to match any design sensibility or security concern. Because of our long-standing relationships with leading suppliers in the entry door industry, we use top-quality entry doors at the best possible prices. Ultimately, the savings are passed along to our customers.
Our offerings include heavy-duty steel entry doors and realistic woodgrain fiberglass doors, which are available in standard and ultra energy efficient varieties. We also carry smooth and textured fiberglass doors for that refined look that many designers prefer. Our entry doors combine aesthetic beauty with rock-solid security, so you cover all of your bases when you work with Home Craft Windows and Doors.
If you have questions about our entry doors, or if you would like us to give you a free estimate, call us at (919) 231-7181 or click here to contact us.