Entry Doors, Exterior Doors, and Front Doors in Cary, NC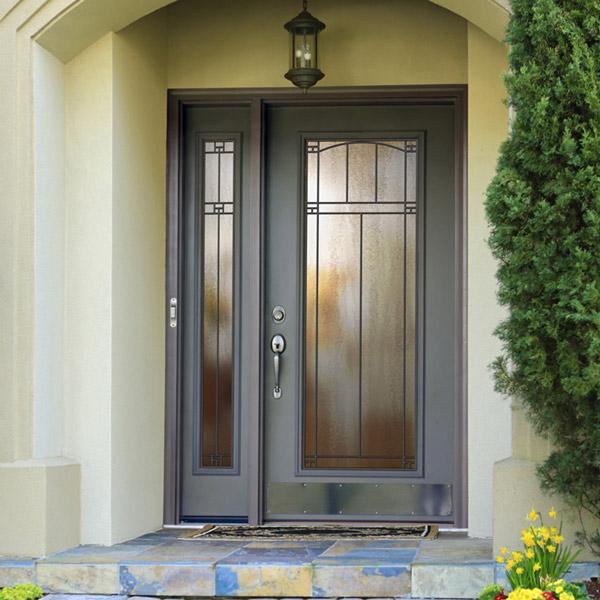 We provide Cary residents and homeowners in the surrounding areas with a range of entry door options to fit their personals style, needs, and wants. With an impressive inventory of exterior doors, it's our pleasure to provide Cary with entry door solutions that make a statement and increase the value of homes. Whether you have something specific in mind, or you're looking to explore your options, our team of skilled professionals is there to assist you in finding exactly what you need at a price you deserve. Call today for a quote! 919-276-5400
Exterior Doors in Cary, NC
At HomeCract Windows, we have excellent working relationships with the most respected exterior door providers to offer our clients in Cary and the surrounding areas with quality entry door solutions that are attractive and durable. With customizable features such as width and heights of up to 8-feet, we help you get exactly what you're looking for at a price that fits your budget.
Our professional technicians provide their expertise when it comes to selecting the right exterior door for your needs. If you're looking for energy efficiency, increased security, or a specific style, we assist you in finding the ideal door for your demands. Amongst our most popular exterior door styles for Cary residents include:
Wooden doors: Ideal for homeowners that want a classic look
Steel doors: Ideal for an increased safety function
Fiberglass doors: Ideal for their durability and low maintenance upkeep
Patio Doors and French Doors: Ideal for homeowners that want to increase curbside appeal and access to the outdoors
Sliding Glass Doors: Ideal for homeowners who want to increase the natural light of their home's interior
Front Doors in Cary, NC
With a suburban feel and all the conveniences of the big city, Cary residents can enjoy comfortable living in some of the most attractive homes in North Carolina. From families looking to settle down to business owners looking to try their luck in the Research Triangle, homeowners in Cary have ample options in indoor and outdoor activities in one of the best places to live in the state.
At HomeCraft Windows, we provide affordable and attractive exterior door solutions that fit your budget and your personal style. We can help you find the best patio doors, sliding glass doors, storm doors, and more! With a range of styles, colors, and materials to choose from, our front door solutions are fully customizable for your satisfaction. For nearly 20 years, Cary residents have trusted our expertise when it comes to finding the right entry door solutions for their homes  From selecting the right front door design to professional installation, we help you every step of the way!