Are you setting up your new home? If you are building your house from scratch, you will be focusing on the doors and windows as well. Along with choosing sturdy options for your doors and windows, you should also make sure that these are environmentally conducive. That is why you should choose energy-efficient windows. These will not only save your energy resources from depleting but will also cut down on your energy bills. We, at Homecraft Windows, can be the right choice for you. We are one of the most established and reliable companies which have more than two decades of experience in this field we can provide you with all kinds of new windows, window installations as well as window replacement services. We are known for our great durability, amazing designs, and our customer-oriented approach. So, if you belong to areas such as Apex, Durham, Chapel Hill, Cary, Or Raleigh, then you can rely on us.
Here, we have put together a few things to check about the energy-efficient windows before buying. Take a look.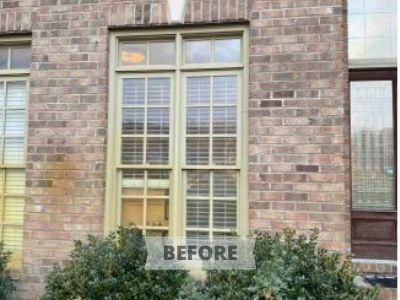 Size
In order to make an eco-friendly choice, you cannot forget the basic things about a window. You need to make sure that it is suitable for the space allotted in your house. For this, you should take the measurements in advance and check the size of the windows before ordering.
Price
Another thing that you have to keep in mind is your budget. You must pick the windows which are affordable for your budget. That is why take quotes in advance and match it with your budget before making a decision. You can also compare the quotes with others and then choose the one that seems most reasonable according to you.
So, if you are interested in choosing our windows, contact us today.