Your windows are the eyes of your home. From letting light into your house to controlling dust and allergens, windows provide your household with a range of benefits. If you find that your energy bills keep going up, then it may be time to look into energy-efficient windows. The expanded protection of these windows not only decreases home energy use, but their they help to soundproof your home as well.
Let's look at the benefits of using energy-efficient windows: 
Save Money with Energy-Efficient Windows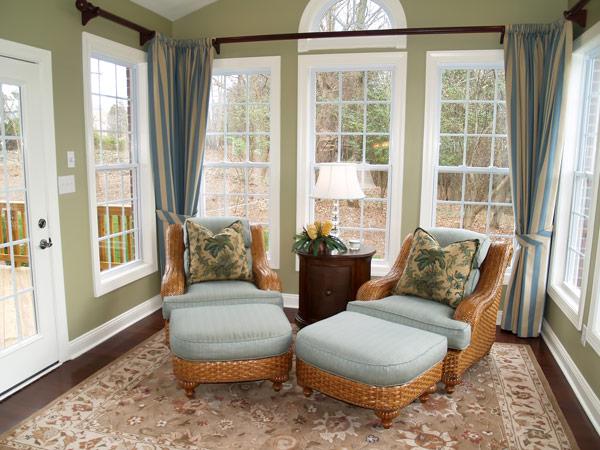 Energy-efficient windows reduce condensation and water build-up that can cause mold growth. Mold has several negative side effects including congestion and skin irritation. If you're looking for a healthy choice, energy-efficient windows are it.
Safeguard Your Home from UV Light
Many energy-efficient windows are made with a unique covering that blocks or lessens UV light. The covering can stop 98% of UV rays from entering your home. Replacing your home's windows with energy-efficient windows will improve indoor comfort as well.
Less Maintenance
Put an end to cold drafts and overheated spaces. Energy-efficient windows keep your home's temperature consistently comfortable. Even your loveseat right by the window can be cozy with these windows. Energy-efficient windows have UV-resistant coatings that reduce the need for regular maintenance, including scraping and repainting.
For nearly two decades, Home Craft Windows in Raleigh, North Carolina has been a leader in the window installation industry. We've worked hard over the years to hone our craft and perfect the technology behind your most luxurious, custom window installations. We work to create your best experience in every room in your house, no matter what your style, ensuring you have the most energy-efficient, easy-to-maintain replacement windows available in North Carolina and surrounding states. Our dedicated team of professionals is standing by to answer all your questions about replacement windows and doors for your home. Don't postpone the home of your dreams, give us a call today. Contact us at 919-231-7181 if you live near Apex, Durham, Cary, Chapel Hill, or Raleigh areas.