Composite Siding and Whole-Home Siding Replacement in Cary, NC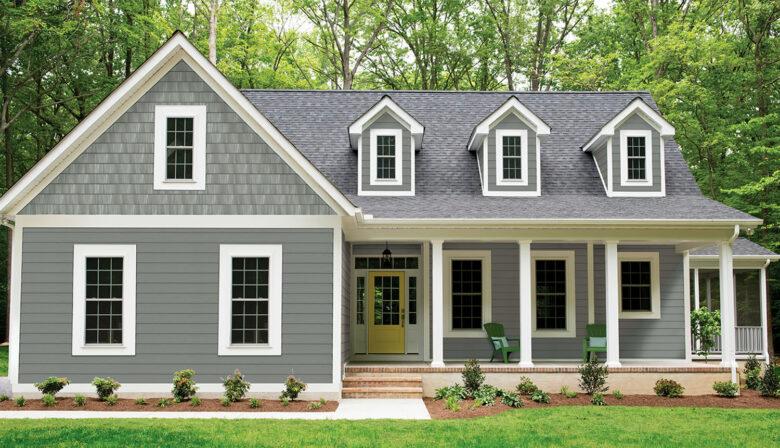 At HomeCraft Windows we offer ASCEND composite siding options to Cary, NC, homeowners, and the surrounding areas. If your siding is no longer doing its job, then it's time to look into whole-home siding replacements that restore safety and beauty to your property. Whether you're experiencing warping, mildew, or you're constantly repainting siding with no luck, a fresh home siding replacement gets your property looking brand-new again! Call us today to learn more about our composite siding replacements and installations for your home!
Let's get started
Introducing ASCEND Composite Siding
Composite Siding for Cary, NC
Compared to vinyl siding, composite siding is the supreme whole-home siding replacement option for homeowners ideal for warding off insects, fungi, and other harsh outdoor elements. But more than a composite design, our ASCEND composite siding options transcend traditional siding designs with unparalleled engineering that's built with convenience, style, and durability in mind.
Convenience
Our home siding solutions have stack lock technology that prevents the need for caulking, touch-ups, and sealing. It also cuts down on the cost of installation, requiring less labor and more efficient installation.
Style
ASCEND composite siding is available in a pallet of 20 shades, so homeowners can select the custom look that matches their home's aesthetic and personal preference. Our composite siding also mimics the look of real wood and has versatile 3/4″ projections for architectural and standard accents.
Durability
Our ASCEND home siding options are built for low maintenance and high durability. With a (GP)² design fires and heavy winds don't stand a chance. We are so confident in our composite siding design that we offer an industry-leading lifetime performance warranty!
Home Siding Replacement in Cary, NC
As the largest city in North Carolina, Cary is seated in The Triangle and known for its rich urban culture that includes art, culture, night-life, and plenty of successful business. From young professionals to families, there is a diverse population of residents that call Cary, NC home. But in addition to being a great place to live, Cary is also a fantastic vacation destination that offers plenty of entertainment options including theaters, parks, and museums. Whether you're just visiting or you call Cary home, one thing is certain, Cary, NC is a great place to be.
At HomeCraft Windows we are proud to offer whole-home siding replacements to Cary, NC, and the surrounding areas. Partnering with ASCEND Composite Cladding System, we bring the quality and style of composite siding to your doorstep. With over 20 color options to choose from, homeowners can get a custom new-home look at unmatched beauty that will last for years to come. Get in touch with us today for more information on whole-home siding replacements for Cary, NC, and the surrounding areas.
HomeCraft is here to help
If you are interested in updating your home's siding, it's time to ASCEND. Speak with us today to learn more.