Bow and Bay Windows in Durham, NC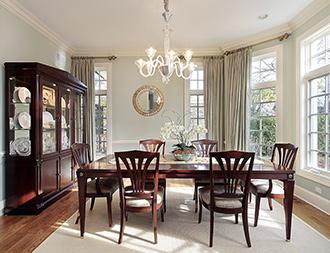 Spruce up your home with the attractive finish of bow and bay windows. Not only do they add useful interior space for a reading nook, breakfast area, or even just a nice view, but they also increase the curb appeal of your home significantly.
The professional home improvement experts at HomeCraft Windows help you install the bay and bow windows that you've always dreamed of. Call our specialists in Durham, NC, if you want more information about these window types or a quote to add them to your new or existing home.
Bay Windows in Durham, NC
Bay windows are an iconic type of window that many people recognize, even if they've never had one in their own home. Unlike double-hung windows and standard casement windows, bay windows protrude from the exterior walls of your home. By doing this, they allow in more light, and they add a small amount of valuable, usable space to whichever room they're in.
Bay windows always use at least three window frames to create a trapezoidal protrusion from your home. Some windows will use two windows that can be opened plus one large, maintenance-free picture window in the center, while in others, all windows can open.
Bow Windows in Durham, NC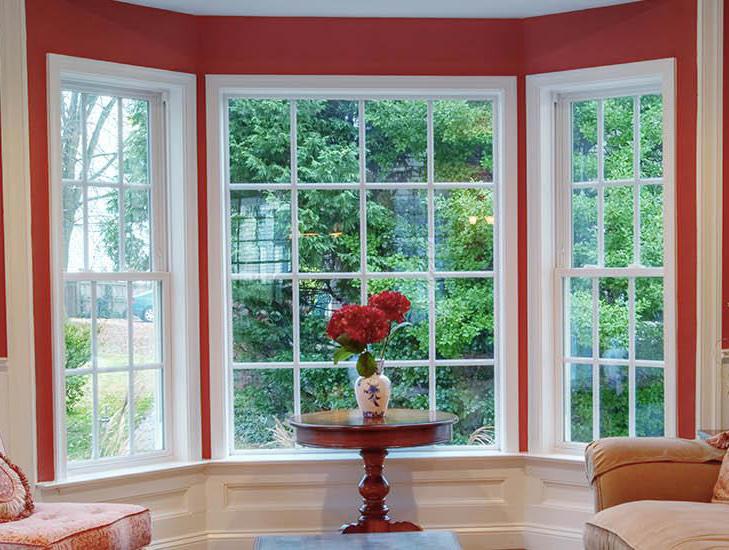 Bow windows are similar to bay windows in that they also create a small area that protrudes from your home. However, instead of a trapezoid, bow windows create a "semicircle" effect.
Besides this semicircle shape, the other main difference is that all of the panes in most bow windows can open. They can also be fixed windows if you choose, but all of the panes will be the same size.
Both bow and bay windows can add appeal to the outside of your home and charm to the inside, but remember to always have them installed by a professional.
About Durham, NC
Bow and bay windows can dramatically improve both the view from your home and the amount of natural light that comes inside. This is incredibly important in beautiful Durham, North Carolina, where the views of the surrounding landscape are second to none. A gorgeous bay or bow window can help you enjoy the peace of the country on slow days or the hustle and bustle of Durham's newly-revitalized downtown if you prefer city life.
If you're ready to invest in bow and bay windows, contact HomeCraft Windows in Raleigh, NC. HomeCraft serves Durham, NC, and many of the surrounding areas with affordable, top-notch window choices. Call 919-276-5400 to start the consultation process today.