Bow and Bay Windows in Chapel Hill, NC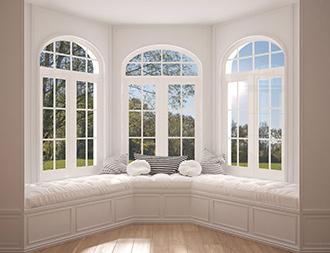 Are you looking for a project to refresh your home's exterior and let in natural light? Look no further than bow and bay windows!
While some people might consider these window types to be too expensive, many forget to consider the dramatic change they can make to your home. While it's true that these windows are more expensive than standard windows, the amount of curb appeal they add to your home is an investment in your property value that is well worth the extra cost.
If you've never heard of bow and bay windows, now is certainly the time to learn! Call HomeCraft windows for a quote or more information about installation in Chapel Hill, NC, today.
Bow Windows in Chapel Hill, NC
As the name suggests, bow windows curve away from the outside of your home — just like a bow. While bow windows are less common in Chapel Hill, their unique and charming appearance makes them the perfect statement window for any home. In fact, bow windows can be a superior choice for those who like the breeze that a long row of open windows can provide.
A row of bow windows always produces a gradual curve, generally using at least four or five window panes to create this effect. Bow windows can be made up of maintenance-free picture windows, easy double-hung windows, or classic casement windows.
Bay Windows in Chapel Hill, NC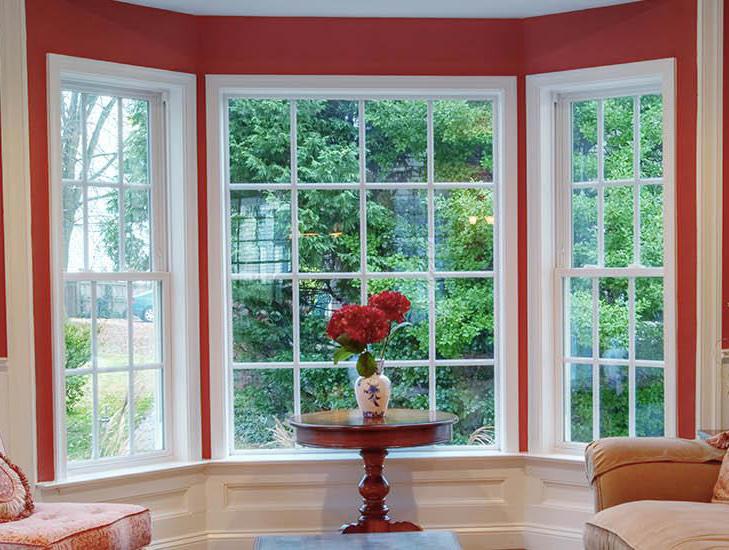 Bay windows are the slightly more well-known cousin of bow windows, and they always form a trapezoid-like shape. They create this effect with three main sections: two shorter sides, with a longer middle section to connect them. However, depending on the size of the bay window, there can be more than one frame within each section.
Like bow windows, the panes inside a bay window can use different glass types, as well, to help you enjoy the view and climate of North Carolina as much as possible.
About Chapel Hill, NC
Bow and bay windows are especially well-suited to the Chapel, NC area, for many reasons. As a town listed on the National Register of Historic Places, Chapel Hill overflows with old-timey charm and appeal. Not only do bow and bay widows assure you a better view of the town as a whole, but they can increase the value of your home while maintaining its historic appeal.
If you're ready to invest in bow or bay windows, contact HomeCraft Windows today. We serve Chapel Hill and the surrounding areas. Call 919-276-5400 today to make an appointment and talk with us about your options.