Replacing Your Windows
If you are a homeowner and you are considering a possible window replacement project, you are undoubtedly going to have many questions. It can be difficult to determine if you really do need to replace your windows, and if you decide to go forward, you have some decisions to make. We developed this Complete Guide to Window Replacement to help people understand how to proceed when they are entering into the window replacement process.
The first step is to determine whether replacement windows are necessary. There are some telltale signs that are pretty obvious, and others are more subtle. Here are some of the things that you should look for when you are making the determination:
A cold draft coming into your home from window perimeters
Single pane windows with no insulation
Warmer temperatures in the summer, increasing heat loss in the winter
Windows that have not been replaced in a couple of decades
Problems opening, closing, and/or locking the windows properly
Visible rotting, peeling, or warping
Fading of floor covering, furniture, shades, shutters, blinds, or draperies
If you see any of these signs, action is required. Your windows have everything to do with the aesthetic appeal of your interior, and they also help to regulate the temperature. Any investment that you make in energy-efficient replacement windows will come back to you when your heating and cooling bills are significantly lower.
Explore the Possibilities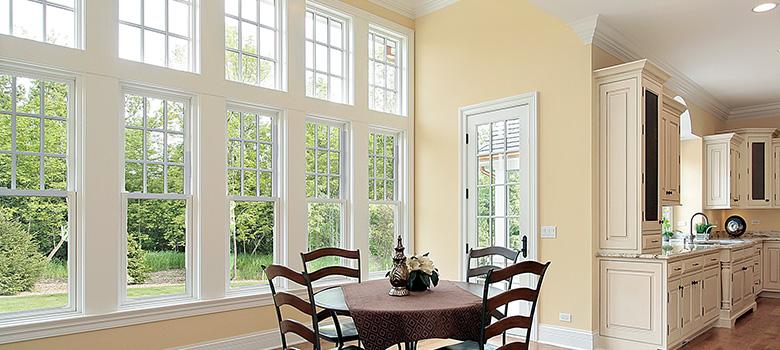 When you determine that you do have to purchase replacement windows, you can get the creative juices flowing and explore all of your options. Different styles are available, including double hung replacement windows that have a traditional flavor, and contemporary casement and slider windows. Multiple shapes are offered, and there are interesting varieties like garden windows, bows, and bays that can add brightness and spatial enhancement.
Get a Quick Quote for Your Window Replacement Needs Now
State-of-the-Art Energy Efficiency
The construction of modern, energy-efficient windows is far different than the products that were typically used decades ago.
There are multiple panes of glass, and there is an argon or krypton gas fill between the panes to provide maximum insulation. The panes receive a Low-E coating to create low emissivity. This coating provides additional insulation, and it reflects ultraviolet light away from the home, keeping the interior cooler in the summer and warmer in the winter.
Choose the Ideal Design
You can take advantage of the countless possibilities that exist with regard to the size, shape, and style of the replacement windows that will be installed into your home. Certain combinations can be truly transformative, like a large picture window augmented by geometric shaped windows to provide light, warmth, and panoramic perspectives. When space is a consideration, sliders or swinging casements can enhance a room effectively and efficiently. These are a couple of examples, but there are countless window replacement options to satisfy the needs of any homeowner.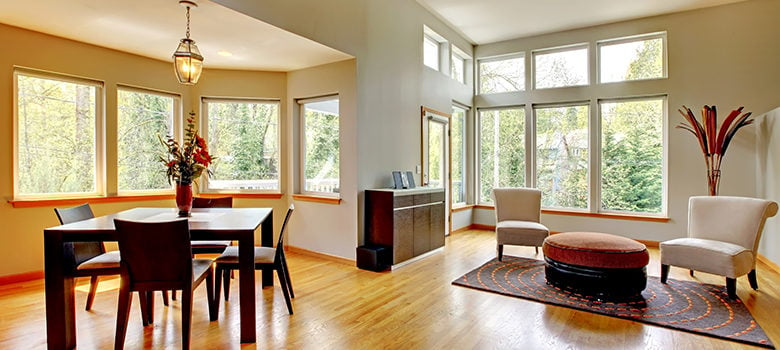 Complete Guide to Window Replacement: Next Step
Key Factors and Steps When Selecting New Windows