Differences between Vinyl Replacement Windows and Composite Replacement Windows
Here is what you are probably looking for in your search for replacement windows in Raleigh, Cary, Apex, or Durham – which is the best choice for your home. Maybe you've heard one is better than the other in terms of cost, performance, or energy efficiency. Here are both sides to help guide you to make the best choice for your home.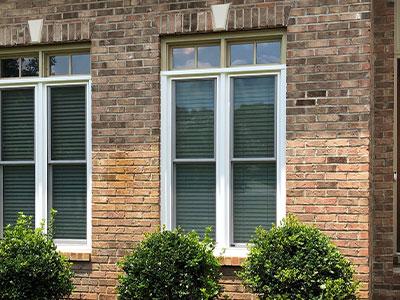 Energy efficiency – Because of the structure of composite, composite replacement windows have more thermal transference protection. However, vinyl replacement windows can be created with structural interlocks and air barriers during the extrusion process. Also, vinyl replacement windows are fusion-welded rather than mechanical fastened composite windows. However, both excel over wood and metal and offer exceptional energy efficiency, especially when choosing UV and temperature extreme blocking glass.
Maintenance and Strength – Maintenance and strength go together because the more robust the windows, the less maintenance you'll have. For example, both viny and composite replacement windows will never rot. And, you don't have to worry about pests. However, composite windows have an advantage in superior fastening screw retention over vinyl windows. Both can typically be expected to last 30-40 years with some composite windows lasting longer.
Value – Both vinyl replacement windows and composite windows are more of an investment than other kinds. However, the two reasons above are why homeowners choose these types of windows over other materials. Composite replacement windows can cost more, but if you want composite features, such as the wood look or longevity, it might still be the best choice.
Appearance and Aesthetics – This might be the biggest game-changer when it comes to composite vs vinyl windows. Vinyl windows can have different colors and styles. Still, composite comes in the wood appearance that many homeowners prefer and can be painted to match the overall home look for customized curb appeal.
Choose Your Best Option
While this is an excellent place to start your comparison, we recommend getting a home inspection to know more about the options available for your home. Both vinyl and composite replacement windows have excellent benefits, so you can't go wrong with either. While we don't have temperature extremes in Raleigh, Cary, Apex, or Durham like other parts of the country, energy efficiency is a big concern to everyone, and we'll help find the right windows for you.